Rolls-Royce Achieves 10 Million Flying Hours on its BR710 Engine
Blankenfelde-Mahlow

, (PresseBox) -
The Rolls-Royce BR710 engine, which first flew in 1995, recently achieved an incredible milestone by reaching 10 million hours of service in flight. The engine, which powers a whole generation of business jets, such as the Bombardier Global 5000 and 6000 and the Gulfstream GV and G550, combines excellent reliability and fuel efficiency, making it the leading powerplant in this market.

Over the past two decades, the engine, the first member of the successful BR700 family, has achieved numerous records for speed and range, cementing its position as the engine of choice for long range business jets. There are over 3,200 BR710 engines in service today, over 70% of which are supported by Rolls-Royce's market leading CorporateCare®.

Stephen Friedrich, Rolls-Royce, VP – Sales and Marketing, Business Aviation, said: 'We're very proud to have reached this milestone. The BR700 family, with its combination of modern technology and proven performance, has been very successful for us and the BR710 has propelled our market leadership in this sector. By combining this engine with our industry leading aftermarket programme CorporateCare, we have set the highest standards for technology, reliability and in-service support."

CorporateCare provides our customers with a substantial level of support infrastructure which includes Engine Health Monitoring, a worldwide network of Authorised Service Centres and globally distributed spare parts and engines, all managed by our dedicated 24/7 Operational Service Desk. Our customers benefit directly from this investment in proactive care – in 99.3% of cases we can prevent our customers from missing a planned trip when there's an issue with their engine*, and the average time to get an aircraft back into service after an engine related issue is less than 20 hours".
Rolls-Royce Deutschland Ltd & Co KG
1. Rolls-Royce's vision is to be the market-leader in high performance power systems where our engineering expertise, global reach and deep industry knowledge deliver outstanding customer relationships and solutions. We operate across five businesses: Civil Aerospace, Defence Aerospace, Marine, Nuclear and Power Systems.

2. Rolls-Royce has customers in more than 150 countries, comprising more than 400 airlines and leasing customers, 160 armed forces, 4,000 marine customers including 70 navies, and more than 5,000 power and nuclear customers.

3. We have three common themes across all our businesses:

· Investing in and developing engineering excellence

· Driving a manufacturing and supply chain transformation which will embed operational excellence in lean, lower-cost facilities and processes

· Leveraging our installed base, product knowledge and engineering capabilities to provide customers with outstanding service through which we can capture aftermarket value long into the future.

4. Annual underlying revenue was £13.8 billion in 2016, around half of which came from the provision of aftermarket services. The firm and announced order book stood at £80 billion at the end of 2016.

5. In 2016, Rolls-Royce invested £1.3 billion on research and development. We also support a global network of 31 University Technology Centres, which position Rolls-Royce engineers at the forefront of scientific research.

6. Rolls-Royce employs almost 50,000 people in 50 countries. More than 16,500 of these are engineers.

7. The Group has a strong commitment to apprentice and graduate recruitment and to further developing employee skills. In 2016 we recruited 274 graduates and 327 apprentices through our worldwide training programmes.


Diese Pressemitteilungen könnten Sie auch interessieren
Weitere Informationen zum Thema "Fahrzeugbau / Automotive":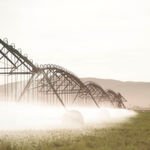 Ericsson startet Kollaborations- und Entwicklungsplattform
Der Kom­mu­ni­ka­ti­ons­spe­zia­list Erics­son hat sei­nen IoT Ac­ce­le­ra­tor Mar­ket­place er­öff­net. Die Platt­form soll An­bie­tern von mo­bil­funk­ba­sier­ten IoT-An­wen­dun­gen den Markt­zu­gang er­leich­tern und den Weg für die 5G-Tech­no­lo­gie eb­nen.
Weiterlesen