NORMA Group Wins Major Contract for Plug-in Hybrid Models from French Motor Vehicle Manufacturer
Maintal

, (PresseBox) -
NORMA Group, a global market leader in engineered joining technology, has received a major order for plastic lines and quick connectors for cooling water systems from a French automotive manufacturer. Starting in 2018, up to 150,000 connecting products will be used each year in around 47,000 vehicles with hybrid drives. Serial production will begin in 2018 at the plant in Pilica, Poland.

"The major contract shows how much our high quality and reliable joining products are in demand, also for hybrid models," says Werner Deggim, CEO of NORMA Group. "The hybrid drive plays an important role as a bridge technology on the way to pure electric mobility. Especially since the number of joining products in hybrid vehicles is around one third higher than in vehicles with a pure internal combustion engine."

Plastic lines for cooling water systems weigh about 30 percent less than comparable rubber and metal solutions. This has a positive effect on the overall weight of the vehicle: the cooling water system lines in vehicles with hybrid or electric motors are significantly longer than those in vehicles with internal combustion engines. The cooling circuit begins at the front of the vehicle and leads to the battery, located in the rear.

A local development team of NORMA Group engineers will individually adapt the lines to meet the specific requirements of the vehicle models on site. NORMA Group will supply preformed lines to the customer. Since the lines are made of several components, they can be installed in the vehicle easily and quickly. The fitting NORMA Group plastic connectors reliably join the lines and prevent leaks.

Additional information on the company is available on www.normagroup.com.
NORMA Group SE
NORMA Group is a global market leader in engineered joining technology. The company manufactures a wide range of innovative connecting solutions and water management technology offering more than 35,000 products to customers in 100 countries with around 7,200 employees. NORMA Group helps its customers and business partners react to global challenges such as climate change and increasing scarcity of resources. NORMA Group joining products can be found in vehicles and trains, ships and aircraft, buildings and water management as well as in applications for the pharmaceutical and biotechnology industry. The company generated sales of around EUR 895 million in 2016. NORMA Group operates a global network of 28 production facilities as well as numerous sales and distribution sites across Europe, the Americas, and Asia-Pacific. NORMA Group has its headquarters in Maintal, Germany. NORMA Group SE is listed on the German stock exchange (Prime Standard) and included in the MDAX index.




Diese Pressemitteilungen könnten Sie auch interessieren
Weitere Informationen zum Thema "Energy / Environment":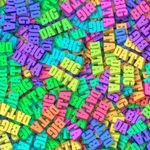 Warum Big-Data-Analysen oft scheitern
Rund zwei Drit­tel der 152 Na­mur-Mit­g­lieds­un­ter­neh­men sind da­von über­zeugt, dass die Da­ten­ana­ly­se prin­zi­pi­ell zur Opti­mie­rung von An­la­gen ge­eig­net ist. Die Um­set­zung von Big-Da­ta-Ana­ly­sen ver­läuft je­doch in den Be­trie­ben eher sch­lep­pend, wie ei­ne Um­fra­ge der Tech­ni­schen Uni­ver­si­tät Mün­chen er­gab. Die Wis­sen­schaft­ler er­klä­ren, warum das so ist und warum Big-Da­ta-Ana­ly­sen oft schei­tern.
Weiterlesen