Millions through license revenues
The ImmunoSensation cluster of excellence at the University of Bonn licenses top-class patent to biotech company
Mülheim an der Ruhr

, (PresseBox) -
Researchers at the ImmunoSensation cluster of excellence at the University of Bonn have managed to do what many scientists dream of: together with researchers from the USA, they have patented new molecules that allow the immune system to be directed against tumor cells. The license has already given the University of Bonn a first considerable payment – and the scientists also gained a share. An exemplary success within the biomedical research landscape in Germany.

The discovery comes from the ImmunoSensation cluster of excellence at the University of Bonn, one of the leading centers for immunology. Prof. Gunther Hartmann, Prof. Winfried Barchet and Dr. Thomas Zillinger, together with scientists from three American universities, identified a new molecule produced naturally in the body that allows a person's own immune response to be oriented against tumor cells.

For the University of Bonn, PROvendis assumed the exclusive patent exploitation for the company Aduro Biotech based in the USA, which is now further developing the discovery until market maturity. With this patent, among other rights, Aduro Biotech managed to enter into a research and development cooperation with the pharma giant Novartis worth 750 million US dollars.

The immune system is often tricked by tumors, and the new treatment approach counteracts this. If the immune system identifies foreign genetic material (DNA) in a cell, an alarm is triggered and the defenses are immediately prepared for the possible intruder. This cry for help occurs via the signal protein STING. It sets a cascade of defense mechanisms in motion that detect and destroy altered body cells such as tumor cells. "We have found the molecular key to STING activation," reports Dr. Winfried Barchet, professor for translational immunology at the German Center for Infection Research (DZIF) at University Hospital Bonn and member of the ImmunoSensation cluster of excellence.

A tiny molecular key activates the alarm button

This key is a tiny ring structure made up of just two nucleic acid components. These two components are linked to each other in a special way, called a 2'-5' link. Until now, similar 3'-5' linked molecules have been known for bacteria, although they display hardly any activity in people. "Only this special feature of the 2'-5' link enables STING to be activated in people," adds Dr. Thomas Zillinger, junior research group leader at the Institute for Clinical Chemistry and Clinical Pharmacology.

The discovery concerns a small molecule with a big effect. It allows a new signal path in the immune system to be controlled in a targeted way for the first time. "For us, this is a great scientific success that has led to top-class publications and is also considered one of the most groundbreaking new approaches for cancer immunotherapy," says Prof. Hartmann, spokesman for the cluster of excellence and director of the Institute for Clinical Chemistry and Clinical Pharmacology at University Hospital Bonn. Thanks to the acquisition of the license by the biotech company, the discovery is now being directly transferred into clinical development and is thus already reaching patients.

"Besides the prospect of better treatment for patients, it is not only the industry partners who are benefitting from this discovery, but also the University of Bonn and the scientists with inventor's rights to 30 per cent of the revenue," says Dr. Wolfram Schleich, Manager Patents & Licenses at PROvendis GmbH, to welcome the deal. In the German university landscape, research results are often not protected and exploited as patients. According to the German patent office, only around 1.5 per cent of all patent registrations come from universities across the country. Schleich: "In many cases, research results lie dormant in the universities as inactive capital, although these could flow into the economic cycle of the knowledge society."

Further discoveries in the pipeline

And that's only the beginning of the success story: "A further discovery from the cluster of excellence recently achieved clinical development as cancer treatment. This shows once again: top immunological research at the ImmunoSensation cluster of excellence is spurring on clinical medicine," Prof. Hartmann is convinced.
PROvendis GmbH
PROvendis is the technology transfer agency of 27 universities and offers for exclusive access to a broad and comprehensive technology portfolio for all kinds of technology-oriented companies. Our aim is to transfer innovations and research materials that are protected by property rights from the universities to the industry and make them thus beneficial for the entire society.

www.provendis.info


Diese Pressemitteilungen könnten Sie auch interessieren
Weitere Informationen zum Thema "Forschung und Entwicklung":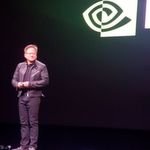 ARM und NVIDIA entwickeln gemeinsam KI-Chips
Um die Ent­wick­lung des ei­ge­nen KI-Pro­jekts Tril­li­um vor­an­zu­t­rei­ben, hat Pro­zes­sor­ent­wick­ler ARM ei­ne Part­ner­schaft mit dem GPU-Her­s­tel­ler NVI­DIA ge­sch­los­sen. Des­sen De­ep-Lear­ning-Ar­chi­tek­tur NVD­LA wird for­tan in die Tril­li­um-Platt­form in­te­griert.
Weiterlesen