Increased yields through better CO2 use in plants
Limburgerhof/Cologne/Germany

, (PresseBox) -
.
- BASF Plant Science and the University of Cologne cooperate in plant biotechnology
- Aim is to increase yields and improve stress tolerance in crops

BASF Plant Science and the Botanical Institute of the University of Cologne announce that they have entered a cooperation in plant biotechnology. Focus is on plant traits that increase the yield of crops like soybeans, rice, and canola and improve their tolerance to adverse environmental conditions like cold, drought or salinization. The cooperation comprises both a license and an R&D agreement, which were negotiated by PROvendis, the patent marketing company for North Rhine-Westphalia's universities.

Together with BASF Plant Science, Prof. Dr. Ulf-Ingo Flügge and Dr. Verónica G. Maurino from the Botanical Institute of the University of Cologne are working on optimizing the energy generation of key global crops. During photosynthesis, the process where carbon dioxide (CO2) is converted into carbohydrates (e.g. starch), many plants don't make optimum use of the CO2 in the air. Certain types of plants, like corn, are able to use more CO2 through an additional metabolic process. The objective of the current research project is to transfer this biochemical mechanism to other plants. The Cologne-based researchers have already been successful in genetically modifying a test plant, the so-called thale cress (Arabidopsis thaliana). Thanks to the inserted genes, the plant produces special enzymes which ensure that the plant uses more carbon dioxide resulting in the production of more biomass.

"The commercial benefits of our discovery are obvious. Plants which produce more biomass also provide higher yields," explained Prof. Dr. Ulf-Ingo Flügge from the Botanical Institute of the University of Cologne. "We are delighted to be cooperating with BASF Plant Science and we intend to transfer our findings to key crops," added the researcher. In another project, his team has also been able to lower the stress sensitivity of plants. Genes have been identified that enable the thale cress to grow well in very salty soil.

"Higher-yielding plants are key to increasing efficiency in agriculture. We will further develop the promising findings from the University of Cologne with the aim of bringing higher-yielding plants to the market," said Dr. Jürgen Logemann, Vice President Technology Management at BASF Plant Science. The timeline for bringing plant biotech innovations to the market is approximately 10 years. Financial details of the cooperation have not been disclosed.

PROvendis, the patent marketing company for universities in Germany's North Rhine-Westphalia, negotiated the agreement with BASF Plant Science on behalf of the University of Cologne. Dr. Jürgen Walkenhorst, Head of Patents & Licenses at PROvendis, evaluated whether the findings of the Botanical Institute could be patented and potentially used commercially prior to the technology transfer.

About BASF Plant Science

BASF - the Chemical Company - consolidated its plant biotechnology activities in BASF Plant Science in 1998. Today, about 700 employees are working to optimize crops for more efficient agriculture, renewable raw materials and healthier nutrition. Projects include yield increase in staple crops, higher content of Omega-3s in oil crops for preventing cardiovascular diseases, and potatoes with optimized starch composition for industrial use.

To find out more about BASF Plant Science, please visit www.basf.com/plantscience.

About the University of Cologne

The University of Cologne is one of the most successful universities in the German state of North Rhine-Westphalia. The results of the Excellence competition confirm Cologne's position at the top of the ABC-Region (Aachen, Bonn and Cologne) for excellent research. Numerous research projects, funded by third parties, on anything from insurance to molecular science, energize the regional and interregional economy. Also the University Hospital of Cologne benefits from medical research and clinical studies undertaken by the Faculty of Medicine.
PROvendis GmbH
The patent marketing company offers support to more than 22,000 scientists from universities in the German state of North Rhine-Westphalia. Since its foundation, PROvendis has assessed more than 2,000 discoveries and initiated more than 400 patent applications. The experts at PROvendis advise scientists and evaluate their inventions. They manage timelines, negotiate contracts and industrial property rights until the new technologies are commercialized. Moreover, the company provides various information and professional development services.
Diese Pressemitteilungen könnten Sie auch interessieren
Weitere Informationen zum Thema "Forschung und Entwicklung":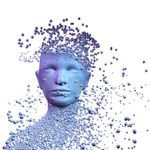 Mehr Transparenz bei Künstlicher Intelligenz
Künst­li­che In­tel­li­genz (KI), eng­lisch Ar­ti­fi­cial In­tel­li­gen­ce (AI), hat bis­her ein Tran­s­pa­renz­pro­b­lem: Läuft der AI-Ser­vice über­haupt? Was macht der AI-Ser­vice? Wor­auf greift er zu? Spe­zi­el­le Moni­to­ring-Di­ens­te hel­fen bei der Über­wa­chung Künst­li­cher In­tel­li­genz.
Weiterlesen