Primetals Technologies modernizes continuous slab casters of CSN in Volta Redonda, Brazil
London

, (PresseBox) -
.

• A joint turnkey modernization for three 2-Strand slab casters

• Product quality will be improved, maintenance costs lowered

Brazilian steel producer Companhia Siderúrgica Nacional (CSN) awarded Primetals Technologies the order to modernize three continuous slab casters at its production site Volta Redonda in Rio de Janeiro state. The focus of this turnkey project lies on the revamp of the electric and basic (level1) automation, including the implementation of a number of technological packages, the installation of new automation and drive technology as well as new auxiliary systems and construction of several control rooms. The aim of the modernization project is to improve product quality and reduce the maintenance costs. Installation work is scheduled in the second half of 2018 during a regular shutdown, commissioning is planned for the third quarter of 2018.

The existing electrical, instrumentation and automation equipment of continuous slab caster CCM#2 contains obsolete components and systems whose manufacture is being or has been discontinued generating high costs of maintenance with risk of long shutdown in case of failures, since there is no spare parts readily available. CCM#2 will be equipped with technological packages, including LevCon mold level control, DynaFlex hydraulic mold oscillator, DynaWidth automatic width adjustment, DriveCon to control the withdrawal drives and HydrauliCon and LubriCon to control the hydraulics and lubrication systems, respectively. Furthermore, Primetals Technologies will supply new AC and DC drives, replacing existing ones. New PLC systems and safety PLCs will be installed and programmed. New HVAC (Heating, Ventilation and Air Conditioning) and new fire alarm and fighting systems will be supplied. All molds will be made fit for the installation of LevCon, Mold Expert and new hydraulic units. Primetals Technologies will also be responsible for the civil construction of new control rooms and pulpits. The other two casting machine will experience some small-scale modifications. Both will be equipped with new mold level measurement systems, while additionally the DynaWidth automatic mold width adjustment is installed on CCM#3.

The city of Volta Redonda in the state of Rio de Janeiro is the headquarter and the most important location of Companhia Siderúrgica Nacional. The company operates an integrated production complex with an annual capacity of 5.6 million tons of steel.

The casting machines CCM#2 and CCM#3 started-up in June 1982 and June 1983 and are identical, each featuring an annual production capacity of 1.8 million metric tons. Carbon steel grade slabs are cast in a width range of 810 to 1,650 mm and a thickness of 255 mm. CCM#3 was previously revamped in a similar turnkey project by Primetals Technologies. The service division of Primetals Technologies is since years the maintenance partner of CSN in charge of the slab continuous casters at this plant, with approximately 200 employees on site.

Follow us on Twitter: twitter.com/primetals  
Primetals Technologies Limited
Primetals Technologies, Limited headquartered in London, United Kingdom is a worldwide leading engineering, plant-building and lifecycle services partner for the metals industry. The company offers a complete technology, product and service portfolio that includes integrated electrics, automation and environmental solutions. This covers every step of the iron and steel production chain, extending from the raw materials to the finished product - in addition to the latest rolling solutions for the nonferrous metals sector. Primetals Technologies is a joint venture of Mitsubishi Heavy Industries (MHI) and Siemens. Mitsubishi-Hitachi Metals Machinery (MHMM) - an MHI consolidated group company with equity participation by Hitachi, Ltd. and the IHI Corporation - holds a 51% stake and Siemens a 49% stake in the joint venture. The company employs around 7,000 employees worldwide. Further information is available on the Internet at www.primetals.com.
Diese Pressemitteilungen könnten Sie auch interessieren
Weitere Informationen zum Thema "Produktionstechnik":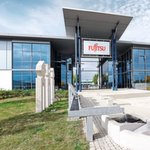 Die Smarte Fabrik von Fujitsu, die im Kundentakt atmet
Was pas­siert, wenn Qua­li­tät "Ma­de in Ger­many" mit ja­pa­ni­schem Know-how kom­bi­niert wird? Es ent­steht der Qua­li­täts­stand­ort von Fu­jit­su in Augs­burg. Mit sei­ner "Smart Facto­ry" kann das Un­ter­neh­men je­der­zeit in­di­vi­du­el­le Kun­den­an­fra­gen be­darfs­ge­recht er­fül­len.
Weiterlesen