PrestaShop is pleased to announce version 1.3 of its Open-Source e-commerce software
Paris

, (PresseBox) -
.
- PrestaShop has published the 1.3 version of its Open-Source ecommerce software.
- 40,000 active sites in 50 countries, a community of more than 85,000 members (multiplied by 3 in 9 months).
- Version 1.3: 30% faster, over 15 new functions, improvement in site profitability.

Used by over 40,000 ecommerce sites in 50 countries throughout the world, and bringing together a community of more than 85,000 members, PrestaShop affirms its role as a major actor in ecommerce Open-Source with the release of version 1.3 of its software.

This new version has been downloaded over 52,000 times since its launch, and represents several thousand development hours. It strengthens PrestaShop's functional and wideranging offer aimed at online retailers. PrestaShop includes over 200 functions that cover all the needs of ecommerce sites, and is suitable for all business areas.

This new version of PrestaShop bases its innovation on three key ideas: technical performance, commercial effectiveness and user experience.

PrestaShop is known for its flexible and simple code, and that the fact that it requires very little server resources.

Following on from its predecessors, the 1.3 version of the software offers the very best technical performance on the market in terms of flexibility and quick response time: it is now 30% faster following an advanced SQL optimisation, which allows pages to be downloaded more quickly. Response time is essential to offer visitors to a PrestaShop site a flawless experience and a high transformation rate. Specialists estimate that page display speed is responsible for more than 30% of the effectiveness of ecommerce sites. For retailers the time saved is also appreciated and improves their profitability.

PrestaShop offers retailers the opportunity to widen their business activity through new payment methods that accept a greater number of new currencies throughout the world. Moneybookers is one of the major European providers of online payment solutions, and allows local payments in over 200 countries, in 42 currencies and through 100 payment options. Himedia is the European market leader in electronic payment. The inclusion of these two methods strengthens new partnerships between PrestaShop and the major actors on the international online retail market.

The increase in the average basket on retail sites is encouraged through the use of cross selling, which allows product files to be crossreferenced with each other and offers customers linked products.

More than 15 other new functions have been included in the 1.3 version of PrestaShop, and are all aimed at a better management of store administration, saving time and providing additional profitability: the acceleration and extension of the search engine to the whole Back-Office, a "Catalogue Evaluation" that scans the entire catalogue and provides a realtime summary of the quality of its content, giving relevant examples.

The 1.3 version is part of a longterm development plan by PrestaShop, which aims to reaffirm its place as leader in the Open-Source ecommerce solutions market, and to make a strong contribution to the rapid growth of its community.
PrestaShop
Founded in 2007 by two Internet enthusiasts and specialists in ecommerce software tools, Igor Schlumberger and Bruno Lévêque, PrestaShop offers customisable Open-Source solutions for retailers wishing to develop an ecommerce site. PrestaShop is a free download and can be used to open an online boutique in just a few clicks. Many different modules can be added and are available through the PrestaStore, the official market place that is home to 700 extensions (modules, themes, logos, documents).

In December 2009, Ecommerceguide.com ranked PrestaShop 7th in the world for Open-Source ecommerce software solutions, putting this ecommerce solution top in terms of progress, never before seen in a year in this ranking. PrestaShop was also nominated among the 20 most innovative Open-Source startup companies during the Open World Forum in 2009 in Paris.

Internet site: www.prestashop.com

Diese Pressemitteilungen könnten Sie auch interessieren
Weitere Informationen zum Thema "Software":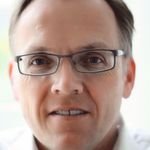 Service Provider müssen Multi-Cloud-Umgebungen mit Beratung kombinieren
Für Ma­na­ged Ser­vice Pro­vi­der be­deu­tet der Vor­marsch der Hy­per­s­ca­ler wie AWS und Mi­cro­soft, dass sie sich an­ders auf­s­tel­len müs­sen. Mul­ti-Cloud-Um­ge­bun­gen soll­ten mit Be­ra­tung kom­bi­niert wer­den, so Tho­mas Kitz, Di­rec­tor Sa­les Pro­vi­der bei HPE.
Weiterlesen