Polyphor announces successful end of phase II meeting with FDA for Murepavadin in nosocomial pneumonia
Allschwil, Switzerland

, (PresseBox) -
Polyphor Ltd., a clinical stage, privately held Swiss specialty pharma company focused on the development of macrocycle drugs addressing antibiotic resistance and respiratory diseases, today announced the receipt of a positive guidance from the end of phase II clinical meeting with the US Food and Drug Administration (FDA) for its leading product candidate, Murepavadin, for the treatment of patients with nosocomial pneumonia (Ventilator-associated and hospital-acquired pneumonia; VAP/ HAP).

The trial design, discussed in several interactions with the FDA, includes a 28-day mortality endpoint and a non-inferiority margin which corresponds to an overall trial size of less than 300 patients. It also includes several measures aimed at ensuring the feasibility of the study.

Polyphor has thereby also achieved the requirements to release the next tranche of financing.

Giacomo Di Nepi, CEO of Polyphor, said: "We are pleased with the productive interactions and the valuable direction we received from the FDA, and we appreciate the always constructive dialogue had with the FDA over the last months to define the best way to develop a mono-pathogen antibiotic for Pseudomonas aeruginosa and bring it to patients affected by nosocomial pneumonia - a disease with an unacceptable mortality rate of 30-40%".

The Company is working in collaboration with its investigators to finalize the detailed protocol design and taking all the steps for the operational preparation, centers' selection and trial launch, with the objective of starting the overall phase III program in the second half of 2017 and recruiting the first patient by Q1/2018.

About Nosocomial Pneumonia from Pseudomonas Aeruginosa

Pseudomonas aeruginosa (PA) is a major hospital-associated pathogen that can cause severe infections, most notably in hospitalized patients, especially those on ventilators. Ventilator-associated pneumonia (VAP) contributes to approximately half of all cases of hospital-acquired pneumonia and is the second most common nosocomial infection in the intensive care unit and the most common in the mechanically ventilated patients. Compared with other pathogens, PA is very difficult to eradicate as it displays high intrinsic resistance to a wide variety of antibiotics, including aminoglycosides, fluoroquinolones and ß-lactams. Carbapenem-resistant PA is considered one of the top three most dangerous pathogens by the World Health Organization. An estimated 200,000-250,000 patients in Europe and the US are diagnosed each year with nosocomial pneumonia from PA., of which up to over 50% are diagnosed with resistant pathogens, resulting in a mortality rate of 30-40%.

About Murepavadin

Murepavadin (POL7080) is the first representative of the Outer Membrane Protein Targeting Antibiotics (OMPTA) class, a class of antibiotics against Gram-negative bacteria with a novel mode of action discovered by Polyphor. Given its specific mechanism of action, Murepavadin is highly potent and unlikely to generate resistance or negatively impact the patient's native bacterial flora. No cross-resistance with current standard of care antibiotics have been observed with Murepavadin. It is the first new class of antibiotics against Gram-negative pathogens to enter late-stage clinical development in over 40 years. Murepavadin is being developed for the treatment of nosocomial pneumonia (VAP and HAP) caused by infections through Pseudomonas aeruginosa, including its resistant strains.
Polyphor Ltd.
Polyphor is a clinical stage, privately held Swiss specialty pharma company, focused on the development of macrocycle drugs that address antibiotic resistance and severe respiratory diseases. The company's lead drug candidates include:

- Murepavadin (POL7080, in Phase II entering Phase III / Pivotal registration program), a precision Outer Membrane Protein Targeting Antibiotic (OMPTA) against Pseudomonas aeruginosa.

- POL6014 (in Phase Ib), an inhaled inhibitor of neutrophil elastase for the treatment of cystic fibrosis and other severe lung diseases.

- Balixafortide (POL6326, in Phase Ib), an antagonist of the chemokine receptor CXCR4 for combination treatment in oncology.

Polyphor has discovered the OMPTA class and is further developing it, including a broad-spectrum preclinical candidate, to address infections caused by difficult-to-treat, resistant Gram-negative pathogens - one of the most pressing emerging medical needs. The OMPTA represent the first new class of antibiotics against Gram-negative bacteria reaching advanced clinical stage in the last 40 years.

In addition, Polyphor has an important activity of discovery technology partnerships to assist pharma companies in research programs addressing difficult targets through its proprietary macrocycle technology platform.

Polyphor has several industry partnerships with and financing from the Cystic Fibrosis Foundation Therapeutics, Gilead Sciences, Novartis, Taisho and the Wellcome Trust

Diese Pressemitteilungen könnten Sie auch interessieren
Weitere Informationen zum Thema "Forschung und Entwicklung":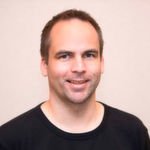 Diese Vorteile bietet Machine Learning mit Apache Kafka
Ma­chi­ne Lear­ning so­wie das zu­ge­hö­ri­ge De­ep Lear­ning neh­men Fahrt auf, da Ma­chi­ne Lear­ning es Com­pu­tern er­mög­licht, ver­steck­te Er­kennt­nis­se zu ge­win­nen, oh­ne dass die­se ex­p­li­zit pro­gram­miert sein müs­sen, wor­auf sie schau­en sol­len. Die­se Fähig­keit wird für die Ana­ly­se un­struk­tu­rier­ter Da­ten, Bil­der­ken­nung, Spra­ch­er­ken­nung und in­tel­li­gen­te Ent­schei­dungs­fin­dung be­nö­t­igt. Das macht ei­nen gro­ßen Un­ter­schied zur tra­di­tio­nel­len Pro­gram­mie­rung mit Ja­va, .NET oder Py­thon.
Weiterlesen