Philips to become a global leader in coffee appliances by acquiringSaeco - a leader in espresso machines
Acquisition allows Philips to expand in the high-growth, high-margin espresso machine market with a strong range of products / Acquisition of Saeco by Philips has been closed
Amsterdam

, (PresseBox) -
Royal Philips Electronics (AEX: PHI, NYSE: PHG) announced today that it has closed the acquisition of Saeco International Group S.p.A. of Italy, one of the world's leading espresso machine makers. Set to make Philips a global leader in coffee machines, this acquisition will allow Philips to strengthen its position in the espresso machine market through the addition of an exciting and technologically advanced range of solutions.

Saeco has a comprehensive portfolio of espresso machine solutions, allowing it to enjoy a strong position in all of its market segments. The acquisition of Saeco will significantly strengthen Philips' coffee machines business, which currently holds a leading position in drip-filter and single-serve (Senseo) products. The espresso machine segment is generally regarded as the most valuable market space within the global coffee appliances market, as it typically achieves double digit sales growth and profit margins.

"Through this acquisition, we are creating a new, dynamic market leader in coffee machines with excellent growth prospects for the future," Andrea Ragnetti, Chief Executive Officer of Philips Consumer Lifestyle said. "It makes total sense for Philips to establish a strong foothold in espresso machines. Our reputed and reliable brand in coffee appliances gives us an excellent position to win in this space. With Saeco, we acquire a company with massive experience and credibility in the espresso machine market and a strong management team which has agreed to stay on following this acquisition. I believe Saeco's expertise and technical know-how, coupled with Philips' strong marketing and sales capabilities will create a winning combination, allowing us to capitalize on the completely renewed range of espresso machine propositions, which Saeco will be launching from September onwards."

"The enjoyment of quality coffee, along with the pleasant and positive experience this can create for consumers, ties this acquisition to the very heart of Philips' strategy to become the leading company in Health & Well-being. At the same time, the acquisition of Saeco is a real step forward in further positioning the Consumer Lifestyle sector for the future - we are now clearly entering a new phase of this process." Mr. Ragnetti continued.

Founded in Italy in 1981, Saeco is a leading maker and designer of espresso machines for household and professional use and automatic vending machines for hot, cold beverages and snacks. The company has its headquarters and main industrial sites based in Gaggio Montano, Italy and Romania. Saeco is present in the world's leading markets with subsidiaries in Europe, United States, Latin America, Australia, Asia and a sales network in more than 60 countries. It markets its espresso machines under the brands Saeco, Gaggia and Spidem.

"We are very excited that we have been able to concretize this deal and secure the future for Saeco," said Federico DeAngelis, Chief Executive Officer of Saeco. "We are convinced that, by joining forces, we can substantially strengthen our espresso machines business, and we are particularly looking forward to benefit from Philips' position and worldwide expertise to this effect. Saeco could not have found a better new home, and I am convinced our company is excellently positioned for a healthy, exciting future," Mr. De Angelis continued.

Following Philips' previous announcement on this acquisition of May 25, 2009, Philips has reached an agreement with Saeco's senior lenders. Under the terms of this agreement, Philips has acquired full ownership of Saeco through the assumption of all outstanding senior debt and related financial instruments for a total consideration of EUR 170 million plus an amount of EUR 30 million, payment of which is dependant on certain conditions. In its fiscal year 2009, which closed in March, Saeco achieved sales of EUR 318 million. Saeco will become part of the Domestic Appliances business unit within the Philips Consumer Lifestyle sector. Philips has also received approval from the European Commission for this acquisition.

Learn more about Philips' coffee strategy and Beverage Appliances business via this link: http://www.newscenter.philips.com/about/news/press/20090727_coffee.page
Philips Deutschland GmbH
Royal Philips Electronics of the Netherlands (NYSE: PHG, AEX: PHI) is a diversified Health and Well-being company, focused on improving people's lives through timely innovations. As a world leader in healthcare, lifestyle and lighting, Philips integrates technologies and design into people-centric solutions, based on fundamental customer insights and the brand promise of "sense and simplicity". Headquartered in the Netherlands, Philips employs approximately 116,000 employees in more than 60 countries worldwide. With sales of EUR 26 billion in 2008, the company is a market leader in cardiac care, acute care and home healthcare, energy efficient lighting solutions and new lighting applications, as well as lifestyle products for personal well-being and pleasure with strong leadership positions in flat TV, male shaving and grooming, portable entertainment and oral healthcare. News from Philips is located at www.philips.com/newscenter.


Diese Pressemitteilungen könnten Sie auch interessieren
Weitere Informationen zum Thema "Consumer-Electronics":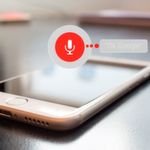 Smart-Home-Steuerung via App beliebter als Sprachassistent
Das über­g­rei­fen­de Fa­zit der ak­tu­el­len De­loit­te "Smart Ho­me Con­su­mer Sur­vey" zeigt vor al­lem ei­nes: Das Smart Ho­me wird im­mer be­lieb­ter. Für vie­le Be­frag­te ist die An­schaf­fung der Kom­po­nen­ten al­ler­dings noch zu teu­er. Spit­zen­rei­ter der An­bie­ter sind zur Zeit Con­su­mer-Elec­tro­nics-Her­s­tel­ler.
Weiterlesen