Parks Associates estimates 80% of TVs sold in U.S. in 2014 will be 3D-ready
More content and lower costs will push 3D into more CE
Dallas, Texas

, (PresseBox) -
International research firm Parks Associates reports a modest increase in awareness of 3DTV among U.S. broadband households in 2010, but the mainstream viability of 3D depends on availability of premium video content and not oneoff events such as the World Cup.

The firm's latest report Trends in 3DTV finds 13% of households are familiar with 3DTV, an increase from 10% from the previous quarter. In some cases, 48% of these households are willing to pay for 3D content, provided they have access to the right types of content, including movies and TV shows.

"Efforts such as the ESPN 3D broadcast of the 2010 World Cup are great experiments and effective in building awareness of the technology, but they have not resulted in extraordinary 3D TV sales," said Pietro Macchiarella, research analyst, Parks Associates. "As content and service providers launch new 3D channels and Bluray discs, consumers will start to see more value in this technology, and shipments will increase as a result. By 2014, 80% of the TVs sold in the U.S. will be 3Dready."

Parks Associates research indicates 3D movies generate the most interest from U.S. consumers. Onethird or fewer of consumers are willing to pay for 3D television shows and sporting events, but nearly onehalf are willing to pay for 3D movies. "Hollywood's push to increase its 3D production benefits consumer awareness of the 3D experience and stimulates interest in bringing it to the living room," Macchiarella said.

Trends in 3DTV provides a detailed overview of 3D technology and examines business strategies by industry segment. The report analyzes the availability of content, reviews issues and progress with each content delivery method, and describes the impact of 3D on CE. For more information, visit http://www.parksassociates.com or contact +1 (972)490-1113, sales@parksassociates.com.
Parks Associates
Parks Associates is an internationally recognized market research and consulting company specializing in emerging consumer technology products and services. Founded in 1986, Parks Associates creates research capital for companies ranging from Fortune 500 to small startups through market reports, primary studies, consumer research, custom research, workshops, executive conferences, and annual service subscriptions.

The company's expertise includes new media, digital entertainment and gaming, home networks, Internet and television services, digital health, mobile applications and services, consumer electronics, energy management, and home control systems and security.

Each year, Parks Associates hosts executive thought leadership conferences CONNECTIONS(TM) , with support from the Consumer Electronics Association (CEA)®, and CONNECTIONS(TM) Europe. In addition, Parks Associates produces the online publication Industry Insights in conjunction with the CONNECTIONS(TM) Conference series.

http://www.parksassociates.com
http://www.connectionsconference.com
http://www.connectionseurope.com
http://www.connectionsindustryinsights.com



Diese Pressemitteilungen könnten Sie auch interessieren
Weitere Informationen zum Thema "Consumer-Electronics":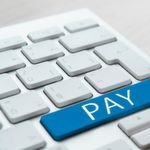 Mittelstand entdeckt den Online-Vertrieb
Je­des fünf­te mit­tel­stän­di­sche Un­ter­neh­men in Deut­sch­land nutzt in­zwi­schen On­li­ne-Ver­triebs­we­ge. Nach ei­ner Stu­die der staat­li­chen För­der­bank KfW bo­ten zu­letzt rund 780.000 klei­ne­re und mitt­le­re Fir­men ih­re Pro­duk­te und Di­enst­leis­tun­gen auf di­gi­ta­lem Weg an.
Weiterlesen