Flexible X-ray system suitable for all veterinary field locations
Rostock

, (PresseBox) -
The trend towards digital radiology is conquering veterinary medicine. Especially those vets who work on a mobile basis appreciate the greater efficiency of the new digital technology. As the exposures are immediately available, the vets do not have to return to their practice to develop the images. Instead, they are able to make a diagnosis on the spot and start the appropriate treatment straight away.

A veterinary practice in New Zealand counts among those benefitting from these advantages. The practice decided on a Leonardo suitcase solution from the German company OR Technology. "Piano Hill Vets", a practice owned by Dr. Iris van Velsen and Dr. Teun van der Zwan in Whangarei, New Zealand, has been operating for five years. Both veterinarians decided to invest in a direct-digital X-ray system as a reliable instrument for diagnosis. As they treat small animals as well as horses, both of them only considered acquiring a flexible mobile system.

"Since we treat animals in different locations, it was of great importance to us that the system be easy to transport" says Dr. Iris van Velsen. "The Leonardo system is safe and easy to handle so that we can use it both in the practice and in the adjoining stables for X-raying horses. The mobile digital X-ray system makes our work simple and efficient."

"Piano Hill Vets" acquired a mobile 12" x 10" flat detector with CsI screen as well as a 17" laptop with the dicomPACS®DX-R image acquisition software. The X-ray system is housed in a suitcase on wheels for field use. dicomPACS®vet controls the entire image management in the practice.

Dr. van Velsen first worked with X-ray systems at a previous place of work. In retrospect, she can see a vast difference compared to her current X-ray system: "At that stage, X-ray imaging was analog. It used to take a very long time until an X-ray image was available, and the image quality often left a lot to be desired. That's why we insisted on a digital system for our practice. Now I am constantly amazed by how quickly an X-ray image is available. I am also very satisfied with the quality of the images."

The "Piano Hill Vets" practice shows that the Leonardo suitcase solution is an ideal X-ray system for veterinarians with on-site assignments. Since it is easy to master and adjust to the system it is optimally suited for veterinarians without any major experience in X-ray imaging.
OR Technology
OR Technology has been operating in the area of digital image processing since 1991 targeting the national and international market. The company, located in Rostock, Germany, provides system solutions for conventional and digital X-ray technology in human and veterinary medicine. Large veterinary clinics and universities as well as smaller surgeries in more than 40 countries are using OR Technology's solutions with great success.

Please see www.or-technology.com for more information on our product range.

Diese Pressemitteilungen könnten Sie auch interessieren
Weitere Informationen zum Thema "Medizintechnik":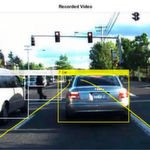 Neue Tools für Deep Learning und autonomes Fahren
Ma­thWorks stellt Re­lea­se 2018a (R2018a) mit ei­ner Rei­he neu­er Funk­tio­nen in MAT­LAB und Si­mu­link vor. Dar­un­ter fal­len u.a. die Pre­dic­ti­ve Main­tenan­ce Tool­box zum Ent­wer­fen und Tes­ten von Al­go­rith­men für die Zu­stands­über­wa­chung und Pre­dic­ti­ve Main­tenan­ce und das Ve­hi­c­le Dy­na­mics Block­set für die Mo­del­lie­rung und Si­mu­la­ti­on von Fahr­zeug­dy­na­mik in ei­ner vir­tu­el­len 3D-Um­ge­bung.
Weiterlesen