New Blind Research Study Shows Skype Users Prefer ooVoo
New York

, (PresseBox) -
ooVoo, a high quality video communication service with 14 million registered users and growth of more than 600,000 new users monthly in 2010, announced the results of a blind study conducted by a third party research firm to demonstrate how its product stacks up against category leader Skype.

The study results show that ooVoo is preferred by 8 out of 10 Skype users, who cited superior sound and video quality as some of the reasons why they favored ooVoo for a better video communication experience delivered anywhere, anytime.

"The research results confirm what users have been telling us about ooVoo quality vs. Skype," said Philippe Schwartz, CEO, ooVoo. "We have built an innovative and scalable technology and infrastructure optimized for the delivery of highquality video and audio. Based on consumer feedback, ooVoo users enjoy more consistency than what Skype and other video chat companies are offering."

In addition to quality, a number of factors contribute to users' overall preference of ooVoo over Skype. For example, ooVoo offers 6way multipoint chat, versus Skype which offers only 5way, a feature that's currently in a beta testing phase and has experienced a number of bugs[1]. ooVoo hosts video chat on dedicated servers that keep quality more consistent. Skype's technology relies on users' individual processors making service less reliable in situations with uncertain bandwidth.

"We led the video chat industry for three years with highquality multipoint, while it took three years for Skype to catch up," said Schwartz. "Our core technology and infrastructure give us a concrete foundation to continue our history of innovation in cuttingedge applications such as mobile and highdefinition video."

About the study

* Timing and methodology:
- The study was conducted in the U.S. on December 10, 2009 and January 18-22, 2010, and measured Skype users' opinions on video quality (no audio), audio quality (no video), conversational quality (both video and audio), telephone sound quality and telephone conversational quality of Skype and ooVoo.
- The study was conducted throughout 13 separate sessions, each with approximately 10 to 11 Skype users, with survey participants located in New York and a facilitator located in Berkeley, California. The study was designed so the users saw and heard Skype and ooVoo in comparable conditions.
- During the blind study, only the video windows of both Skype and ooVoo were exposed sidebyside in comparable sizes as to avoid any recognition on the part of the Skype user.

* Findings:
- 68 percent of Skype users prefer ooVoo sound quality over Skype sound quality.
- 68 percent of Skype users prefer ooVoo video chat conversational quality over Skype video chat conversational quality.
- 80 percent of Skype users prefer ooVoo telephone sound quality over Skype telephone sound quality.
- 78 percent prefer ooVoo telephone conversational quality over Skype conversational quality.
- 84 percent of Skype users, when asked to consider all tests, prefer ooVoo over Skype.

Download ooVoo and learn more about the study at www.ooVoo.com

[1] As documented by Skype Garage Blog in May 2010; more than 80 bugs identified.
ooVoo
Headquartered in New York, ooVoo provides high quality video communication services to anyone with a PC or Mac, broadband connection and a web camera. ooVoo's technology enables businesses and consumers to experience highquality, realtime video calls with up to six users anytime and anywhere in the world. Product features include highresolution video calling, video conversation recording, phone calling to PSTN landlines and mobile lines, desktop sharing, video messaging, instant message chat and file sharing.



Diese Pressemitteilungen könnten Sie auch interessieren
Weitere Informationen zum Thema "Internet":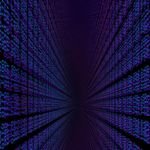 Erweiterte Funktionen für Control-M von BMC
Die Fi­le-Trans­fer-Ver­wal­tung Con­trol-M von BMC bie­tet jetzt so­wohl in­ter­ne als auch ex­ter­ne, lo­ka­le so­wie Cloud-ba­sier­te Trans­fers in ei­ner ein­heit­li­chen, durch­ge­hen­den Platt­form zur di­gi­ta­len Ge­schäft­s­au­to­ma­ti­sie­rung.
Weiterlesen