Nycomed's U.S. patent for Protonix® (pantoprazole) valid
Zurich

, (PresseBox) -
.
- Nycomed's Protonix® patent found infringed and not obvious
- U.S. District Court for the District of New Jersey has uphold jury findings
- Nycomed will continue to vigorously pursue its damage claims

Nycomed announced today that Judge Jose L. Linares of the U.S. District Court for the District of New Jersey has confirmed the jury verdict in favor of Nycomed and Pfizer Inc. The decision upholds the jury verdict issued on April°23, 2010, confirming that the patent is valid and rejecting allegations by the defendants that the patent was invalid as obvious and invalid for double patenting. Against KUDCo, the US generic drug business of the Schwarz Pharma Group, which did not atrisk launch, final Judgment was entered as a result of Judge Jose L. Linares' rulings.

All issues regarding validity and infringement of Nycomed's U.S. patent for Protonix® (pantoprazole) have been decided by the District Court in Nycomed's and Pfizer's favor.

Håkan Björklund, Chief Executive Officer of Nycomed, commented: "We are very pleased that the court recognized and acknowledged that our patent is valid. Patents represent the foundation of pharmaceutical innovation and are crucial to bring new medicines and treatments to patients who need them."

Nycomed now will continue to vigorously pursue its damage claims in this case, resulting from the launch of generic versions of Protonix® atrisk by Teva and Sun. In 2007, before Teva and Sun started their patent infringing generic sales, Protonix® sales reached USD 1.9°billion[1], and have since then decreased considerably. Nycomed will also seek a rapid adjudication of Teva's and Sun's remaining miscellaneous unenforceability defenses which were, together with Nycomed's damage claims, bifurcated from the first trial.

The pantoprazole patent, U.S. Patent No. 4,758,579, is owned by Nycomed and licensed to Wyeth[2], and expires in January 2011 (including pediatric exclusivity). Nycomed and Wyeth had filed their original patent infringement lawsuit in May 2004. In late 2007, Teva Pharmaceutical Industries Ltd., launched a generic version of the product atrisk, followed by Sun Pharmaceutical Industries Ltd., in early 2008.

About Protonix® (Pantoprazole)

Protonix® (Pantoprazole) is a proton pump inhibitor (PPI) used to reduce or prevent the production of gastric acid. Pantoprazole is an effective treatment for conditions where gastric acid reduction is required. It reduces the symptoms of a number of illnesses including stomach and intestinal gastric ulcers, heartburn, Gastroesophageal Reflux Disease (GERD), and other related gastrointestinal diseases. Pantoprazole is also effective in preventing NSAIDinduced gastric ulcers and is used by patients undergoing longterm NSAID therapy.

[1] Wyeth Financial Report 2007
[2] Wyeth became a wholly owned subsidiary of Pfizer Inc. (NYSE: PFE) on October 15, 2009.
Nycomed Deutschland GmbH
Nycomed is a privately owned global pharmaceutical company with a differentiated portfolio focused on branded medicines in gastroenterology, respiratory and inflammatory diseases, pain, osteoporosis and tissue management. An extensive range of OTC products completes the portfolio.

Its R&D is structured around partnerships and inlicensing is a cornerstone of the company's growth strategy.

Nycomed employs 12,000 associates worldwide, and its products are available in more than 100 countries. It has strong platforms in Europe and in fastgrowing markets such as Russia/CIS and Latin America. While the US and Japan are commercialised through bestinclass partners, Nycomed plans to further strengthen its own position in key Asian markets.

Headquartered in Zurich, Switzerland, the company generated total sales of €3.2 billion in 2009 and an adjusted EBITDA of €1.1 billion.

For more information visit www.nycomed.com
Diese Pressemitteilungen könnten Sie auch interessieren
Weitere Informationen zum Thema "Medizintechnik":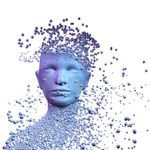 Mehr Transparenz bei Künstlicher Intelligenz
Künst­li­che In­tel­li­genz (KI), eng­lisch Ar­ti­fi­cial In­tel­li­gen­ce (AI), hat bis­her ein Tran­s­pa­renz­pro­b­lem: Läuft der AI-Ser­vice über­haupt? Was macht der AI-Ser­vice? Wor­auf greift er zu? Spe­zi­el­le Moni­to­ring-Di­ens­te hel­fen bei der Über­wa­chung Künst­li­cher In­tel­li­genz.
Weiterlesen