NürnbergMesse - launch pad for SMEs
Nürnberg

, (PresseBox) -

New record: A total of 53 contracts to organise pavilions worldwide
New focus on IT security events
Greatest volume comes from medical and healthcare exhibitions


Never before has NürnbergMesse been able to pave the way to the international stage for so many SMEs and start-ups. In 2018, the exhibition organisers won a total of 53 contracts to organise pavilions and information stands at trade fairs worldwide, a figure that beats the 51 orders from the previous year. For CEOs Dr Roland Fleck and Peter Ottmann, this is confirmation of the successful pathway that the company has embarked on: "We have always seen ourselves as a launch pad for German SMEs. The new record of 53 contracts is impressive testimony to the fact that NürnbergMesse is the preferred partner for SMEs in Nuremberg and around the world." Being part of a government-subsidised pavilion allows SMEs to appear at a trade fair at low cost. The companies benefit above all from the expertise of NürnbergMesse in organising and realising a trade fair appearance.

Because despite globalisation and digitalisation, personal contact on the ground continues to be a key factor when breaking into new markets. Many German companies have achieved success by taking this route: According to an AUMA exhibitor poll on the use of the AMP, 84 percent of companies that have taken part in the German government's International Trade Fair Programme (AMP) were able to increase their exports. At an export rate of 58 percent, international business is an important element in a company's success.

NürnbergMesse facilitates entry into international markets

It is all the more important to enable start-ups and SMEs in particular to take part in international exhibitions. 73 percent of exhibitors who responded to the AUMA poll believe that their image would benefit from taking part in a German pavilion. However, they often lack the expertise, contacts and budget to organise their own trade fair appearance. NürnbergMesse cushions these challenges with its complete packages for pavilions at the world's most prestigious trade fairs. "As a service provider, exhibition partner and consultant for both newcomers and longstanding customers, we take on the organisation of the complete trade fair appearance, from planning to stand construction and the provision of meeting facilities," says Wolfgang Kranz, Head of the International Department at NürnbergMesse. The expertise of NürnbergMesse in organising and implementing events is also reflected in the costs of participation: For SMEs, participation in a pavilion is only half as expensive as planning their own individual appearances and is therefore affordable.

Spotlight on IT security – from it-sa out into the world

In future, NürnbergMesse will be concentrating its international commitments not just on medical healthcare exhibitions but also on another sector: IT security. The it-sa event has been taking place in Nuremberg since 2009. As of 2017 it is now actually the world's largest IT security exhibition in respect of the number of exhibitors, now standing at 630. With it-sa, NürnbergMesse has made a name for itself in the IT security segment and is already making use of its national portfolio for international pavilions at the RSA Conference in San Francisco, a cyber security event that attracts the largest number of visitors worldwide. In 2018 the global thematic cluster will be extended: For the first time Bavaria will be represented at Infosecurity Europe, another major IT security event in London.

Greatest volume comes from medical and healthcare exhibitions

Medical and healthcare exhibitions currently make up the majority of overseas participations. "Thanks to the premiere of the new event duo of MT-CONNECT and MedTech Summit in Nuremberg, the topic of healthcare is once again gathering momentum," says Dirk Lauterbach, Executive Director International Pavilions at NürnbergMesse. In 2018 there will also be German and Bavarian pavilions e.g. at the China Medical Equipment Fair (CMEF Spring 2018) from 11 to 14 April 2018, MEDICAL JAPAN (21 to 23 March 2018), MedTech in China (26 to 28 September 2018), Australian Healthcare Week (21 to 23 March 2018) and HiMSS (5 to 9 March 2018) in the USA. For the first time, the company also won the contract for the German Pavilion at the CMEF Autumn in Shenzhen (29 October till 1 November 2018). Effectively, the bundling of events from related sectors produces a thematic cluster of global exhibitions, which with a complete package from NürnbergMesse offers participants an excellent opportunity to break into lucrative export markets.

The Nuremberg recipe for success – expertise, experience and contacts

This means that NürnbergMesse is always particularly well represented wherever our subsidiaries extend our range of trade fairs overseas. More than 40 percent of contracts for organising pavilions and stands relate to events in the important foreign markets of Brazil, China, India, Italy and the USA. This is enabling NürnbergMesse to consolidate its position in international growth and exhibition markets. In countries where we do not have a subsidiary, our excellent contacts and longstanding trade fair experience allow us to carry out joint ventures.

NürnbergMesse decides for itself which contracts it is going to apply for. From medical technology through window and facade technology to IT security and organic food, NürnbergMesse covers a wide range of topics with its own events and makes use of this expertise for its international portfolio. As a result, NürnbergMesse is meanwhile helping SMEs achieve a successful trade fair appearance on five continents.

NürnbergMesse's clients are export promotion agencies like Bayern International, Baden-Württemberg International or Hessen Trade & Invest GmbH as well as the Federal Ministry for Economic Affairs and Energy (BMWi) and the Federal Ministry for Food and Agriculture (BMEL).

For more information on participating in subsidised and international pavilions of NürnbergMesse please go to:

https://www.nuernbergmesse.de/en/events/our-portfolio/internationalpavilions
NürnbergMesse GmbH
NürnbergMesse is one of the 15 largest exhibition companies in the world. Its portfolio covers some 120 national and international exhibitions and congresses and approx. 40 sponsored pavilions at the Nuremberg location and worldwide. Every year, over 30,000 exhibitors (international share: 41 percent) and up to 1.4 million visitors (international share of trade visitors: 24 percent) participate in the own, partner and guest events of the NürnbergMesse Group, which is present with subsidiaries in China, North America, Brazil, Italy and India. The group also has a network of about 50 representatives operating in over 100 countries.
Diese Pressemitteilungen könnten Sie auch interessieren
Weitere Informationen zum Thema "Sicherheit":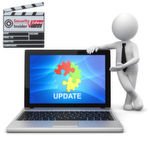 WSUS-Tipps zu Optimierung, Troubleshooting und Scripting
So­bald die WSUS-Ser­ver­rol­le in­stal­liert und ein­ge­rich­tet ist, müs­sen in der Ver­wal­tungs­kon­so­le ei­ni­ge Ein­rich­tun­gen vor­ge­nom­men wer­den. Sind auch die­se ab­ge­sch­los­sen, sind häu­fig noch Opti­mie­run­gen und Feh­ler­be­he­bun­gen not­wen­dig.Die wich­tigs­ten Tipps und Schrit­te zei­gen wir in die­sem Vi­deo-Tipp.
Weiterlesen