Sapphire, Nortel Metro Ethernet Bring Reliable, Affordable Internet Communications to Gibraltar
Metro Ethernet Solution Delivers Higher-Bandwidth Applications at Lower Cost to Gibraltar-Based Businesses
Frankfurt am Main

, (PresseBox) -
Sapphire, Gibraltar´s youngest telecommunications operator, is bringing affordable communications services such as high-bandwidth Internet connectivity to businesses in Gibraltar using a Nortel(1) (TSX: NT)(NYSE: NT) Metro Ethernet Networks solution. Sapphire also plans to add VoIP and multimedia services in the near future.

"Gibraltar´s economy is experiencing an upturn with tourism, construction, financial and on-line gaming companies leading the way," said Lawrence Isola, CEO Sapphire Networks. "These dynamic businesses are dependent on real-time communications delivered cost-effectively and we´re using our Nortel Metro Ethernet Networks solution to deliver them."

Sapphire is using its Metro Ethernet Networking solution to offer international bandwidth services and data applications to business customers such as global gaming companies, major international law firms, banks and other financial institutions with presence in Gibraltar.

"Nortel Metro Ethernet Networking solutions address the market demand for bandwidth-hungry applications such as Internet video, residential broadcast TV, video on demand and new wireless broadband multimedia," said Philippe Morin, president Metro Ethernet Networks, Nortel. "Helping Sapphire provide services in Gibraltar, where current demand outstrips service capacity, shows how well Nortel´s optical and carrier data strengths combine to help alternative operators simplify the delivery of up-to-the-minute, affordable and dependable communications choices."

Located near the southernmost tip of the Iberian peninsula overlooking the Strait of Gibraltar, Gibraltar shares a border with Spain to the north. In order to deliver essential international connectivity, and ensure interoperability with other carriers, Sapphire has deployed an external Point of Presence (PoP) in Madrid, Spain and intends to add another in Barcelona.

Sapphire´s solution uses IEEE 802.1ah Provider Backbone Bridges (PBB) to create a core network supporting multiple customers. By using different addressing schemes for the core of the network and the customers, PBB enables Sapphire to deliver secure and scalable Ethernet business services.

The solution for Sapphire comprises the Metro Ethernet Routing Switch 8600 - for reliable, secure and intelligent network routing - leveraging the latest Nortel Carrier Ethernet innovations, including Provider Backbone Bridges (PBB) technology. The solution also includes the Metro Ethernet Services Unit 1800/1850 as a customer premises device, providing Sapphire with access to a range of Ethernet-enabled services including Internet access, video transport and virtual private LAN service.

The backbone connectivity between the Sapphire PoPs is provided with the Optical Metro 4150 compact STM-4 add/drop multiplexer that supplies customer access to traditional TDM services on one compact platform and the Nortel Multiservice Switch 15000 that enables future VoIP implementation by acting as a Media Gateway.

The Nortel Metro Ethernet Networks portfolio includes solutions for optical, carrier Ethernet and multiservice switching. The portfolio enables service providers to address the growth of high-bandwidth video and data applications in their metro networks by deploying Ethernet as the universal transport layer for any service they wish to offer, including next-generation services such as triple and quadruple play, wireless video and data and Ethernet business connectivity.
Nortel GmbH
Nortel ist einer der führenden Anbieter von Kommunikationslösungen, die Menschen den Geschäftsalltag erleichtern. Nortel-Technologien der nächsten Generation unterstützen Multimedia- und geschäftskritische Anwendungen für Serviceanbieter und Unternehmensnetze. Mit Technologien von Nortel können Defizite bei der Effizienz, Geschwindigkeit und Leistung der Netzwerke von Kunden ausgeglichen werden, indem Konfigurationen vereinfacht und die richtigen Informationen zur richtigen Zeit bereitgestellt werden. Nortel ist weltweit in über 150 Ländern tätig. Weitere Informationen finden Sie unter www.nortel.com und aktuelle Pressemeldungen unter www.nortel.com/news.
Diese Pressemitteilungen könnten Sie auch interessieren
Weitere Informationen zum Thema "Internet":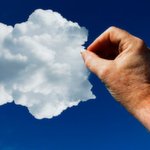 Multi-Cloud-Architekturen, Automation und Sicherheit im Fokus
Dank der Zu­nah­me von Mul­ti-Cloud-In­stal­la­tio­nen in Eu­ro­pa kön­nen Un­ter­neh­men ih­re Apps bes­ser opti­mie­ren und au­to­ma­ti­sie­ren, die Be­rei­che Be­trieb und Si­cher­heit blei­ben aber nach wie vor Her­aus­for­de­run­gen. Das geht aus dem "2018 Sta­te of Ap­p­li­ca­ti­on De­li­ve­ry Re­por­t" von F5 Net­works her­vor.
Weiterlesen