Shanghai TD-LTE showcase network granted as the first "NGMN Approved Trial" by NGMN
Shanghai, China and Frankfurt, Germany

, (PresseBox) -
For the first time the NGMN Alliance has approved the compliance of the TD-LTE showcase network exhibited at the Shanghai World Expo to match all the requirements of an "NGMN Approved Trial".

The "NGMN Approved Trial" program was launched in 2008; it is aimed to encourage interested parties, such as operators or industry initiatives worldwide, to conduct their trials on next generation mobile technologies, by following a series of trial requirements defined by the NGMN Alliance. If the trial carried out is compliant to NGMN Field Trial Requirements and all of the trial results are provided to NGMN for technology evaluation, including an open visit to NGMN operator members, then, the trial will be qualified as "NGMN Approved Trial".

The TD-LTE showcase network in Shanghai World Expo is setup and optimized by China Mobile, the world's largest mobile operator based on number of subscribers and network scale. Since the showcase network was built in 2009, China Mobile has run a comprehensive list of test cases to verify various performance criteria of TD-LTE technology. The tests include indoor/outdoor performance test, terminal IOT test, coexistence test with Wi-Fi, and service specific test. To further push the technology development and build industry confidence, China Mobile adopted NGMN's Field Trial Requirements into its setup, shared its trial results/experiences with NGMN operators and applied for the NGMN Approved Trial compliance status. During the NGMN Shanghai meeting in June 2010, NGMN members, visited the TD-LTE showcase network in World Expo, and granted the first "NGMN Approved Trial" compliance status to China Mobile's Shanghai TD-LTE network, and appreciated its dedication to the next generation wireless technology.

Besides, taking NGMN Field Trial Requirements as trial reference and conducting a number of test cases, China Mobile also explored the possibility of new services on TD-LTE showcase network. Then they provided new services, such as HD- video conference, webbrowsing, and HD- surveillance to the World Expo visitors. Furthermore, together with the major vendors' announcement to launch the commercial TD-LTE equipment, the Shanghai World Expo TD-LTE showcase network has become a convenient test environment for new technology features or services. This has thus brought significant value to NGMN's mission and to the fastgrowing mobile broadband ecosystem.

About China Mobile

Officially established on April 20th, 2000, China Mobile Communications Corporation ("China Mobile" for short) has a registered capital of RMB 51.8 billion and assets of over RMB 700 billion. China Mobile has been playing a leading role in the development of the mobile communications industry in China and holds an important position in the international arena as well. Listed among the Top Fortune 500 companies for 8 consecutive years, China Mobile's latest ranking is No.77. China Mobile was also a partner of the Beijing 2008 Olympic Games.
ngmn ltd.
The NGMN Alliance (www.ngmn.org) is an open group of the worldleading operators, technology vendors and research institutes. The primary objective is to create a virtuous cycle of innovation, investment, and adoption of true mobile broadband services with attractive costperformance ratios. About 60 partners have committed to this objective and are developing requirements to shape the evolution of the mobile ecosystem. In 2010, the focus of NGMN activities is on operational efficiency, coordination of trials and tests, device availability and identifying technical requirements for roaming.
Diese Pressemitteilungen könnten Sie auch interessieren
Weitere Informationen zum Thema "Kommunikation":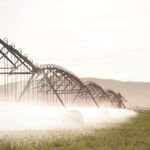 Ericsson startet Kollaborations- und Entwicklungsplattform
Der Kom­mu­ni­ka­ti­ons­spe­zia­list Erics­son hat sei­nen IoT Ac­ce­le­ra­tor Mar­ket­place er­öff­net. Die Platt­form soll An­bie­tern von mo­bil­funk­ba­sier­ten IoT-An­wen­dun­gen den Markt­zu­gang er­leich­tern und den Weg für die 5G-Tech­no­lo­gie eb­nen.
Weiterlesen