eWEEK Europe UK launches iPhone app
Online IT publisher is first to create app for content access
München

, (PresseBox) -
eWEEK Europe UK, www.eweekeurope.co.uk , the online publication designed for the new era of IT, has launched a new app which will allow users to access and interact with its news content across all Apple devices including the iPhone, iPod Touch and iPad. The first app released by a UK IT publishing house, it is already available in the iTunes store.

eWEEK's stable of sites across France, Germany, Italy and Spain, have each launched the Gizmodo app, with France boasting well over 150,000 downloads within the first three months.

Commenting on the launch, Dominique Busso, founder and CEO of NetMediaEurope (publisher of eWEEK Europe UK), said: "We have worked hard to develop the app, and are proud to announce the fact we are the first IT publishing house to have done so.

"In a recent Gartner study, it was announced that by 2013, mobile phones will overtake PC's as the most common Web access device worldwide . With this fact in mind, we were keen to launch an app for our users, allowing them to interact with the eWEEK Europe UK website. And, we hope that app is as successful as the one we launched in France."

eWEEK Europe's UK editor, Peter Judge, said: "eWEEK is all about IT sustainability and return on investment. Our readers need to stay one step ahead in order to make sound decisions with regard to their IT. We can help them be more effective by providing content in their preferred formats, easily accessible on the move."

He added: "The iPhone hasn't traditionally been seen as a business tool, more as a consumer item. However, it's increasingly finding a place in companies' IT portfolios, and as the phone of choice of IT professionals. Although iPhone apps are undoubtedly easier to develop than for some other smartphones, there is a substantial development cost, and getting the app integrated with a website can be a complex process."

The app store can be accessed via the homepage of eWEEK Europe UK.

About the app

The eWEEK app runs on devices that have the iPhone OS 3.0 or later, needs 0.5MB to run, and was developed by French developer DuoApps. It can be dowbnloaded from the iTunes store here: http://itunes.apple.com/en/app/eweek-europe-uk

About eWEEK Europe UK

Launched in March 2009, eWEEK Europe UK (www.eweekeurope.co.uk), is an online publication aimed at everyone interested in the impact that technology will have on the future of their business. It provides insight on sustainable IT to a rapidly growing audience that increasingly sees the issue as businesscritical.

Already established in mainland Europe and the US, eWEEK provides a onestop shop for advertisers and sponsors looking for innovative pan-European opportunities.

eWEEK Europe UK is published by NetMediaEurope, which was founded in July 2007 as a result of an MBO by senior VNU managers.
Diese Pressemitteilungen könnten Sie auch interessieren
Weitere Informationen zum Thema "Internet":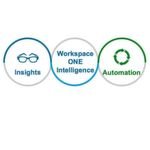 Digitaler Arbeitsplatz mit künstlicher Intelligenz
VM­wa­re er­wei­tert die Platt­form Work­s­pace One: "In­tel­li­gen­ce" kom­bi­nie­re per De­ci­si­on Ma­chi­ne die Ag­g­re­ga­ti­on und Kor­re­la­ti­on von Be­nut­zer-, An­wen­dungs-, Netz­werk- und End­punkt­da­ten, "Trust Net­wor­k" in­te­grie­re Part­ner-Si­cher­heits­lö­sun­gen, "Air­Lif­t" mo­der­ni­sie­re das Win­dows-10-Ma­na­ge­ment.
Weiterlesen