Neptuny becomes member of Microsoft Mediaroom Application Developer Programme
Milan, Italy

, (PresseBox) -
Neptuny, the leading solution provider of recommendation engine for Digital TV, today announced that it has become a member of the Microsoft Mediaroom Application Developer Program. This program is focused on the creation of applications that run on the Microsoft Mediaroom platform, helping service providers and third-party developers to develop persuasive and revenue-generating TV-based solutions.

"This membership is strategically aimed at developing an integration between our product ContentWise and the Microsoft Mediaroom platform and will allow us to be able to offer personalized recommendations for IPTV to major European operators" said Stefano Moscetti, Neptuny Digital Media Business Development.

ContentWise will be integrated with the Microsoft Mediaroom platform in order to analyze user preferences based on both explicit (ratings) and implicit (purchases, views) information, thus recommending content that matches user taste. The combination of Microsoft Mediaroom and ContentWise recommendation engine will enable operators to drive new source of revenues, exploiting upselling opportunities by means of business rules to implement specific marketing criteria.

Consumers using a TV service powered by Mediaroom stand to ultimately benefit from a more personalized TV experience, being able to quickly find the content they are looking for, with a likely significant increase in spontaneous purchases.

About ContentWise

ContentWise, the real-time Content Recommendation engine for Digital TV, enables Digital Media providers to exploit the full potential of their content offering and thus to increase revenues while improving customer retention. ContentWise provides real-time recommendations tailored to individual preferences and tastes, as known from both user activities and explicit information. Moreover, ContentWise allows providers to bias the recommendation results by means of customizable filtering rules for specific business and marketing purposes.
Neptuny
Neptuny is the technology leader in providing optimization solutions for telecommunication operators and IPTV providers. Neptuny technologies are specialized in managing and mining immense amounts of data gathered from different sources and providing real-time business information. Customers include British Telecom, Fastweb, Italtel, On Telecoms, Pirelli Broadband, Telecom Italia and Vodafone.


Diese Pressemitteilungen könnten Sie auch interessieren
Weitere Informationen zum Thema "Internet":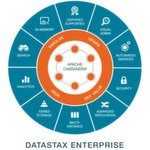 NoSQL-Datenbanken im Vergleich
NoS­QL-Da­ten­ban­ken wur­den aus der Not­wen­dig­keit her­aus ent­wi­ckelt, gro­ße, un­ter­schied­li­che Men­gen von Di­men­sio­nen wie Raum, Zeit und Lo­ka­ti­on auf mög­lichst ef­fi­zi­en­te Wei­se zu spei­chern und zu ver­ar­bei­ten. Mitt­ler­wei­le sind sie die un­ab­ding­ba­re Al­ter­na­ti­ve zu re­la­tio­na­len SQL-ba­sier­ten Da­ten­ban­ken. Doch nicht je­de NoS­QL-Da­ten­bank eig­net sich für je­den Zweck. Tat­säch­lich sind die meis­ten so­gar recht spe­zia­li­siert.
Weiterlesen