HP Software Universe 2009: Neptuny shows how Capacity Planning can be integrated with CMDBs
Las Vegas

, (PresseBox) -
Neptuny received a warm interest from the audience of the latest HP Software Universe, which took place in Las Vegas last week. Neptuny was present both in the exhibition area and as a speaker in the Configuration Management track.

Neptuny presented the new version of CaplanTM, the solution designed to "make Capacity Planning easy". CaplanTM version 3.1 introduces several improvements in terms of the core architecture, supported out-of-the-box connectors and user-level features. In particular, an integrated development environment, named Caplan Integration Studio (CIS), has been introduced as an Eclipse plug-in to further facilitate the development of custom connectors, reports and dashboard views, and thus enabling customers to easily take advantage of full CaplanTM capabilities.

During Neptuny presentation, Giuseppe Nardiello, Business Development Manager, described the real case of one of Europe's largest banks, where CaplanTM has been integrated with HP Universal CMDB. The presentation was introduced by Ashish Kuthiala, Senior Product Marketing Manager of Emerging Technology Group and CMS, who has welcomed Neptuny among the few selected vendors providing added-value integration to UCMDB that have been invited to join the UCMDB program.

The presentation can be downloaded from Neptuny website (www.neptuny.com).

Neptuny showed the benefits of leveraging a Configuration Management System (CMS) for Capacity Planning purposes. By importing configuration items (e.g. describing the asset information of the managed systems), their relationships (e.g. the infrastructure topology), as well as the service catalog, CaplanTM can automatically apply capacity planning to newly released or updated services and to automatically generate its outputs, such as performance and forecast analyses, what-if scenarios (and consolidation simulation) and reports, according to the defined capacity planning policies. CaplanTM provides out-of-box connectors to the major CMDBs, such as HP Universal CMDB. This approach ensures that Capacity Management is consistently applied and integrated with other IT Service Management processes thus providing major benefits in terms of cost reduction (due a more effective just-in-time provisioning), operational efficiency (closed-loop configuration and capacity management) and risk avoidance.
Neptuny
Neptuny is a leading provider of IT Performance Optimization and Capacity Planning solutions. Neptuny solutions have been proven to provide sensational ROI by optimization tools and capacity management initiatives. For more than a decade Neptuny expertise and technologies have been crucial to help customers in different industries (Telco, Banking, Insurance, etc.) to improve the business outcome of their infrastructures and services. Neptuny has recently been named by Gartner as "Cool Vendor for IT Operations 2009". Learn more on Neptuny at http://www.neptuny.com or directly contact marketing@neptuny.com.

Diese Pressemitteilungen könnten Sie auch interessieren
Weitere Informationen zum Thema "Software":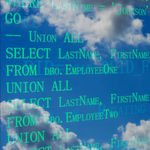 Programmieren in der Cloud
In­ves­ti­ti­ons­kos­ten spa­ren, gleich­zei­tig fle­xi­bel ska­lie­ren und bei Tests auf mehr Per­for­man­ce zu­rück­g­rei­fen: Das sind nur ei­ni­ge Vor­tei­le der Cloud. Auch Soft­wa­re-Ent­wick­lern kann sie die Ar­beit er­leich­tern. Be­vor Un­ter­neh­men aber Cloud-Res­sour­cen bu­chen, soll­ten sie sich über die Aus­wahl der rich­ti­gen Ser­vices für die Soft­wa­re-Ent­wick­lung Ge­dan­ken ma­chen.
Weiterlesen