New napatech in-line bypass solution allows intelligent feature upgrades without disrupting network traffic
Andover/Massachusetts

, (PresseBox) -
Napatech today launched the NTBPE Optical Bypass Adapter; an intelligent bypass and failover solution for In-line network appliances. The NTBPE provides a unique alternative to traditional in-line failover solutions, by also allowing intelligent upgrades of network appliance functionality without disrupting network connectivity.

The NTBPE is a stand-alone adapter providing support for up to 4 network ports of either 1 Gbps or 10 Gbps bandwidth and two Napatech In-line adapters. With the NTBPE, Napatech In-line adapters can support applications for in-line network monitoring, network measurement or network security on two network connections with full 1 Gbps or 10 Gbps throughput. In the event of a failure on the network adapters or on the supporting server, the NTBPE will automatically perform a switch to a bypass path, which allows the network connections to continue without disruption.

The switch to a bypass path can also be initiated on command via software. This allows Napatech adapters to be inserted or removed from a network connection without disrupting network connectivity or requiring the network appliance to be shut down. As Napatech network adapter features can be upgraded using a software download, new features can be introduced to the network appliance without disrupting traffic, by simply performing a bypass switchover, upgrading the network adapter and then performing a switch back to normal mode.

"Availability is a key requirement for In-line network applications. In some cases, the network appliances are never taken out of the network, as this will cause too much disruption. Having the ability to simply insert and remove monitoring points in the network and also upgrade the functionality of these monitoring points without disrupting traffic is a great advantage", Lucinda Borovick, Vice President Datacenter Networking, IDC.

"The failover solution provided by the NTBPE provides the greatest flexibility for our OEM customers, also from the point of view that it is capable of supporting either 1 Gbps or 10 Gbps ports. It provides a fail-safe solution with full control and the added advantage of allowing advanced upgrades of functionality", said Erik Norup, President, Napatech Inc.

The NTBPE Optical Bypass Adapter is designed to fit into standard PCI-Express slots in standard servers and is provided with a software suite for ease of integration supporting Linux and FreeBSD.
Napatech A/S (HQ)
Napatech is a leading OEM supplier of multi-port 10 GbE and multi-port 1 GbE intelligent real-time network analysis adapters. Napatech adapters provide full line-rate, real-time throughput with zero packet loss no matter the packet size. Intelligent features enable off-load of data traffic processing and packet analysis traditionally implemented in software or proprietary hardware. Napatech has sales, marketing and R&D offices in Mountain View, California, Andover, Massachusetts, and Copenhagen, Denmark.



Diese Pressemitteilungen könnten Sie auch interessieren
Weitere Informationen zum Thema "Netzwerke":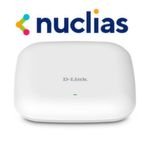 Monitoring und Konfiguration auf Knopfdruck
Künf­tig sol­len Ser­vice-Pro­vi­der und Un­ter­neh­men mit der Cloud-Lö­sung Nu­c­lias von D-Link ih­re Netz­wer­ke zeit- und ort­s­un­ab­hän­gig kon­fi­gu­rie­ren, ana­ly­sie­ren und über­wa­chen kön­nen. Pas­sen­de Hard­wa­re möch­te D-Link eben­falls lie­fern. Den An­fang macht ein Ac­cess Po­int mit PoE-Un­ter­stüt­zung.
Weiterlesen