T-Mobile UK selects Sagem Orga as SIM card supplier
Paderborn / Hatfield

, (PresseBox) -
Mobile operator T-Mobile UK has named Sagem Orga (SAFRAN group) - one of the world's leading smart card manufacturers - as a preferred supplier of SIM cards for the United Kingdom.

T-Mobile UK has recently qualified Sagem Orga as a SIM vendor for its UK business. "We are delighted to win this contract," said Eric Dominici, Senior Vice President Telecommunications Sales EMEA, "Particularly as T-Mobile has an especially intensive supplier certification process, designed to ensure a continuous high quality level of products and services for their customers."

Commenting on the qualification, Richard Copeland, UK Smart Card Centre of Excellence Manager at T-Mobile UK, said: "We have chosen Sagem Orga due to their reputation for producing a high quality product at a competitive price. We were also impressed by their commitment to research and development and innovation."

Sagem Orga already supplies SIM cards to other major T-Mobile affiliates within the Group.

T-Mobile UK

T-Mobile is one of the world's largest mobile operators with more than 125 million customers worldwide and is the service provider of choice for 16.7 million customers in the UK. T-Mobile offers a range of innovative products and services, such as Solo, the SIM-only plan Combi, a traditional minutes and text package, and Flext, the UK's first flexible tariff. T-Mobile continues to innovate with new devices such as the UK's first Android(TM) -based smart phone, the T-Mobile G1, now with over 1,000 available applications. T-Mobile has pioneered the mobile internet, and operates an award-winning 3G network with speeds of up to 4.5Mbps. As a pioneer of deep network sharing in the UK, T-Mobile plans to deliver close to complete population coverage for 3G services in 2010.
Morpho Cards
Sagem Orga is a global leader in the smart card industry. Its portfolio includes hardware, software, consulting and services, all focused on smart cards for the telecommunications, health, identification and banking sectors. As a subsidiary of Sagem Sécurité (SAFRAN Group), the world's No. 1 in identification, Sagem Orga offers comprehensive integrated solutions designed to secure the digital and mobile community. The company has a workforce of over 2,100 people around the world and production facilities incorporating the latest technology in Germany, Brazil, Russia, Mexico and India.

www.sagem-orga.com
Diese Pressemitteilungen könnten Sie auch interessieren
Weitere Informationen zum Thema "Kommunikation":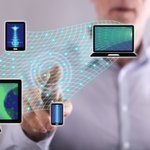 Mobilgeräte verlangen besonderen Schutz
Die Her­aus­for­de­rung bei der mo­bi­len IT in der Öf­f­ent­li­chen Ver­wal­tung be­ginnt ganz am An­fang: bei der um­fas­sen­den Ein­g­lie­de­rung, Kon­trol­le und Si­cher­heit mo­bi­ler End­ge­rä­te als Er­gän­zung zur be­ste­hen­den In­fra­struk­tur.
Weiterlesen