MECASOLAR will manufacture trackers at its new production plant in the United States
Tudela (Navarra)

, (PresseBox) -
.
- The Spanish company will be one of the main players at the North American Inter-Solar fair to be held from 14 to 16 July in San Francisco (California). With a sales office already up and running in San Francisco, MECASOLAR plans to have a production plant at full capacity in the first quarter of 2010 in this American state.

- At the Inter-Solar fair in USA, MECASOLAR will present to the American market its three product ranges that meet the needs of ground photovoltaic installations: 2-Axis Solar Trackers, and the recent developments, 1-Axis Seasonal Azimuth Tracker and Fixed Structures.

- The 2-axis tracker increases production with regard to the fixed structures by 35%.

- 1-Axis Seasonal Azimuth Tracker from MECASOLAR increases production by 5% compared to similar traditional trackers, and by 28% compared to Fixed Structures.

- In terms of the new Fixed Structures, they are distinguished by their robustness and flexibility, adapting to the topography of the land.

The company MECASOLAR will open a new production plant in San Francisco (California), which will start producing at full capacity, 1 and 2 axis solar trackers and fixed structures in the first quarter 2010. This initiative reflects the interest of MECASOLAR and the OPDE Group-of which they form part-, in the U.S. market. In fact, the company already has a sales office in San Francisco.

Its commitment to the U.S. market will become definite with the participation of MECASOLAR (Hall 1. Stand 9753) at the Inter-Solar 2009 fair to be held from 14 to 16 July in San Francisco.

At this exhibition they will present both their 2-axis solar trackers, and their two new products developed, designed and manufactured by the company, i.e., their new Fixed Structures, designed for ground level installations and large solar photovoltaic plants, and their new 1-Axis Azimuth Seasonal Trackers. With this expansion to its product range MECASOLAR responds to the needs of the photovoltaic market for installations at ground level: from the 2-axis solar trackers, which they have been manufacturing since 2004 - to fixed trackers and 1-axis solar trackers which they are launching a present.

The three ranges of products will be manufactured and assembled by the production plants in Spain (Navarra and Badajoz) and Greece (Thessaloniki); as well as the production plants scheduled to be started up in Italy and the U.S at the end of 2009.

According to the company, with the new products, MECASOLAR expects to reach a production capacity for fixed structures and trackers (1 and 2 axis) by 2010 of 200 MW / year. The launch of the two new products will further strengthen its leadership in the 2-axis global photovoltaic market, with more than 140 MW manufactured in the year 2008 and 180MW accumulated to date.

The distribution of both the fixed structure and the 1-Axis Seasonal Azimuth tracker, will be performed exclusively by PROINSO, engineering and distribution company who were already conducting the distribution of 2-axis MECASOLAR trackers and also is a leader in the TRINA and REC distribution modules, as well as international partner of SMA in the supply of large photovoltaic plants.

TECHNICAL DATA OF PRODUCTS - INNOVATION

FIXED STRUCTURES

Exclusively supplied by PROINSA, the differential advantages of the designed and manufactured fixed structures are their fast assembly and reduced installation. Maximum durability of the hot-dip galvanized steel structure and with only a minimum volume needed to transport it as it is supplied in bar sections. They adapt to any type of terrain. Maximum resistance to inclement weather designed for winds exceeding 150 km / h

The fixed structures are designed and manufactured by MECASOLAR and come in two models:

- The first model of structures is designed for SHALLOW GROUND FOOTING, in combinations of 1, 2 and 3 rows of modules, with references MS-1C FX, MS-2C FX and MS-3C FX. For this model an exterior or buried footing can be used, according to the project installation needs.

- The second model is designed using FOUNDATION BOLTS in combinations of 1, 2 and 3 rows of modules, with references MS-1T FX, MS-2T FX and MS-3T FX. Their competitive differential advantage is the ability to adapt to a slope of up to 10%, meaning that earth movement in complex terrain does need to be carried out, thus avoiding the visual impact and reducing the foundation costs and well as being easy to install and dismantle.

Both models are hot dip galvanized structures, enabling MECASOLAR to provide a full guarantee for the structures of up to 10 years. They are also compliant with the UNE-ENV 1991 Eurocode standard and resist winds of 150 km / h.

The panels are fixed to the structure with stainless steel Dracomet bolts. Maximum crown height is 2 m for double-row vertical MS-2T and MS-2C models and 2.5 m for the three-row modules MS-3T and MS-3C. The structure supports any size of module and is designed for modules of 1.70 meters by 1.10 meters.

Worth noting is the competitive price of the MECASOLAR fixed structures with plants of about 1 MW being able to attain 0.15 € / Wp installed, in addition to cost savings in the rest of the value chain of an installation.

SINGLE-AXIS AZIMUTH SEASONAL TRACKER

- An increase in production by 28% compared to a fixed installation and 5% compared to traditional single -axis Azimuth trackers
- Takes up less ground: 1 MW in a maximum of 2.51 hectares.

The main competitive advantage of this product is that it greatly improves production with regard to other single-axis azimuth trackers, as it allows manual adjustment from 20 º to 40 º of the tilt on the polar axis. In this way, and throughout the various seasons of the year, the head of the operation and maintenance at the solar farm can vary the polar angle using a very simple procedure.

If the single-axis Azimuth tracker improves production up to 23%, incorporating the possibility of the Seasonal variation increases it by 28% compared to the Fixed structure; this is a production improvement of 5% with the MECASOLAR Seasonal single-axis azimuth trackers, in comparison to traditional single-axis trackers.

Another of the competitive advantages of this product is its low ground occupancy with respect to traditional single-axis trackers. The occupation of land by the MECASOLAR Seasonal single-axis azimuth tracker does not exceed 2.51 hectares per 1 MW as opposed to the 2.38 hectares for the traditional single-axis trackers.

The new models being launched are the MS-1E TRACKER 10, MS-1E TRACKER 10+ which are supplied with 3 Sunny Boy 3300 inverters; and the MS-1E TRACKER 10+TL model which is supplied with an SMA Sunny Mini Central SMC 10000 TL inverter.

The Seasonal single-axis Azimuthal tracker allows a maximum of 12 kWp to be positioned on 93 m2 of grid. This structure is hot dip galvanized and can withstand winds exceeding 140 km / h. Each tracker carries its own automatic tracking device with astronomical programming, as well as a three-phase tracker, with consumption not exceeding 40 kWh / year. Like all MECASOLAR products, a 10-year guarantee for parts, labour and transport is included.

Inter-Solar 2009. San Francisco, July 14-16 Hall 1. Stand 9753
MECASOLAR
MECASOLAR, forms part of the OPDE Group, specializing in the design, manufacture and distribution of dual-axis solar trackers, single-axis solar trackers and fixed structures, using the latest technology. Its dual-axis trackers allow an increase in the production of photovoltaic solar energy of more than 35% with respect to fixed installations and provide a 10-year warranty on parts and labour.

In 2008 MECASOLAR reached a turnover of more €140 million, positioning itself as the leading production company, with a production of 180 MW and the highest turnover in its sector. With five factories in Spain, and one in Greece, it plans to open two more in Italy and the U.S. in 2009, as part of its expansion programme. In addition to the companies who form part of the OPDE Group, its main clients are companies such as TSK, the AMS Group, Iberdrola, Enatica

MECASOLAR products are 100% bankable and have been approved by the major companies that perform Due Diligence Tests for Project Finance of the major banks as Barclays, Santander, BBVA and Banesto, among others.

Diese Pressemitteilungen könnten Sie auch interessieren
Weitere Informationen zum Thema "Energie- / Umwelttechnik":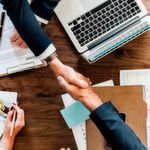 Deutsche Telekom und SAP schließen IoT-Partnerschaft
Die Deut­sche Te­le­kom und SAP bau­en ih­re Zu­sam­men­ar­beit wei­ter aus und wol­len sich künf­tig ge­mein­sam dem In­ter­net der Din­ge (IoT) für Lo­gis­tik in Echt­zeit wid­men.
Weiterlesen