Manz Automation issues an invitation to the CIGS Forum at the 25th EU PVSEC
Reutlingen / Valencia

, (PresseBox) -
Manz Automation AG would like to invite you to an exclusive event accompanying the 25th EU PVSEC in Valencia. Under the title Manz CIGS Forum: Meet the True Experts, the leading technology provider from Reutlingen, Germany invites you to take part in a discussion on the status of the currently most promising thin film technology. The CIGS Forum will take place on September 8, 2010. The aim of this event, which is only open to a limited number of guests, is the sharing of knowledge on production processes, cost cutting potential as well as the latest findings from scientific research. Furthermore, Manz Automation will be offering practical insight on their CIGSfabs operations.

Manz Automation will be represented in discussions by their CEO, Mr. Dieter Manz along with Dr. Claus Kuhn and Joachim Nell, all of whom are leading experts at the Reutlingen based technology supplier and mechanical engineering company in the photovoltaic and flat panel display industry. The promising future of CIGS technology as well as the latest scientific research results on solar thin film will be presented by Dr. Michael Powalla, Head of the PV division at ZSW and Member of the ZSW Board of Management, a centre for solar and hydrogen research. In addition, Bernd Sprecher, Managing Director of Würth Solar GmbH & Co. KG and Bernhard Dimmler, Managing Director of Würth Elektronik Research GmbH will both be reporting from their extensive experience on the path of CIS technology "from Lab to Fab", and providing insight on the operation of their CISfab.

We cordially invite you to attend the Manz CIGS Forum: Meet the True Experts, in Valencia, Spain, on Wednesday, September 8, 2010, 11.30 - 13.30.

- Dieter Manz, Chief Executive Officer, Manz Automation AG
- Dr. Claus Kuhn, Head of tfs/lcd, Manz Automation AG
- Joachim Nell, Head of Sales tfs, Manz Automation AG
- Dr. Michael Powalla, Head of Photovoltaic Division and Member of the Board of Management, ZSW Baden-Württemberg
- Bernd Sprecher, Managing Director, Würth Solar GmbH & Co. KG
- Bernhard Dimmler, Managing Director, Würth Elektronik Research GmbH

The meeting point for the expert conference on Wednesday 08. September 2010, at 11.30, is the Manz Automation booth in hall 2 / booth D 13. All parties will then proceed to the location of the event and be greeted by a "flying buffet". Expert presentations will kickoff the event followed by the opportunity to discuss and exchange opinion on the topics at hand.

We are happy to answer any questions you might have.

Further information on the Manz CIGS Forum as well as a registration form can be found on our website: www.manz.com/cigs. It is also possible to register directly at the Manz booth in Valencia, Hall 2 / Booth D13.
Manz AG
Reutlingenbased Manz Automation AG (ISIN: DE000A0JQ5U3) is one of the world's leading technology providers for production systems in the photovoltaic industry, the FPD industry and for Liion battery production. The Manz Group's core competences are in robotics, image processing, laser technology, quality assurance, metallization, wet chemicals as well as control and drive technology. Indepth research and development activities mean that Manz Automation now ranks among the world's technology leaders in these segments. Manz has special photovoltaic experience in the field of integrated system solutions for the manufacture of crystalline solar cells and thinfilm solar modules. With regard to the latter, the company is characterized, in particular, by its unique expertise in CIGS technology. Manz is the only provider to have access to a 30 MW CIGS reference factory, run by its strategic alliance partner Würth Solar. This factory has been triedandtrusted since 2006 with 24/7 operations, and offers the highest effectiveness recorded to date in mass production. The factory will be available in future as part of the strategic alliance with Würth for the further development of production technology and the qualification of new processes and materials. The Manz Group has sales and service branches in Germany, Taiwan, the USA, China, South Korea, India and Spain. In addition, the Manz Group has its own production facilities in Germany, Slovakia, Hungary, Taiwan and China.
Diese Pressemitteilungen könnten Sie auch interessieren
Weitere Informationen zum Thema "Maschinenbau":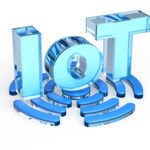 Wie wird der Umsatz mithilfe des Internet of Things smart?
Wer mit smar­ten Pro­duk­ten und Ser­vices Geld ver­die­nen will, muss die­se nicht nur ent­wi­ckeln und an­bie­ten. Viel­mehr sind die pas­sen­den Er­lös­mo­del­le ein ent­schei­den­der Be­stand­teil von IoT-Pro­jek­ten. Und die­se un­ter­schei­den sich zum Teil deut­lich von den Um­satz­prak­ti­ken bei klas­si­schen Pro­dukt­ver­käu­fen und Sup­port-An­ge­bo­ten. Die Er­lös­mo­del­le auf die An­for­de­run­gen des IoT an­zu­pas­sen, ist we­ni­ger ei­ne tech­ni­sche als ei­ne kul­tu­rel­le Her­aus­for­de­rung.
Weiterlesen