Layer 2 GmbH announce Tag Suggester for Microsoft SharePoint Server 2010.
Hamburg

, (PresseBox) -
While manually tagging or categorizing items and documents in Microsoft SharePoint 2010 using the managed metadata / enterprise keyword column, the Tag Suggester for SharePoint 2010 automatically offers a set of appropriate contentbased category or keyword suggestions, depending on the term store taxonomies and managed metadata, tag rules, item and document properties and metadata, information store context and textual document contents. By default SharePoint 2010 offers an autocomplete feature only. The Web Part is available as part of the Knowledge Management Suite for SharePoint 2010.

Features and benefits:

- Increased productivity and precision while tagging SharePoint items and documents manually based on given taxonomies / managed metadata. The system is not only able to suggest many useful tags, but also to discover new and relevant tags, not suggested by any of the human users.
- An additional suggest list is displayed with appropriate tags / keywords based on certain term stores / taxonomies.
- Taxonomy entry point (root node) is automatically chosen with respect to the current meta data column settings.
- List items are processed as well as documents and files located in SharePoint libraries.
- Properties (meta data column content) of list items and documents are considered for tagging.
- The context of items and documents, e.g. site, list, library, folder is considered for tagging.
- The document or file textual contents are considered, if IFilters are installed.
- Use of categorization rules is supported (e.g. one term is in document content while another term is not).
- Installed IFilters are used for content analysis, e.g. Word, Excel, PowerPoint, PDF and many more).
- Fully integrated in default SharePoint tagging dialog. Outofthebox features (e.g. autocomplete) are kept working.
- 100% SharePoint 2010 technology

The Tag Suggester for SharePoint 2010is part of the SharePoint Knowledge Management Suite.

Further information on the product, as well as its free shareware version is available from http://www.layer2.de/en/products/Pages/SharePoint-2010-Tag-Suggester.aspx. The software comes with an installer and uninstaller for easy usage.

The user interface is presented in different languages (English, German).
Layer 2 GmbH
Layer2 is a specialist for creating custom components and solutions for Microsoft Office SharePoint Products and Technologies. Based in Germany, Layer2 offers products and solutions that add additional features to portals based on Microsoft SharePoint technology, e.g. Microsoft Office SharePoint Server 2007 (MOSS) or the free Microsoft Windows SharePoint Services 3.0 (WSS). The products - SharePoint web parts, features and solutions - are completely based on the Microsoft .NET Framework and especially designed to run on top of SharePoint technology and to integrate fluently into the SharePoint user interface. The solutions are sold directly to endcustomers worldwide or distributed via a worldwide fast growing partner network of resellers and implementers.

For almost 20 years Layer2 has been known as a reliable partner to customers in Central Europe, offering additional consulting and services in the fields of SharePoint, .NETprogramming and IT-Infrastructure. As a Microsoft Gold Certified Partner Layer2 offers a broad variety of deep technical knowledge as well as a focus on end users and customers.

For more information please visit http://www.layer2.de/en.


Diese Pressemitteilungen könnten Sie auch interessieren
Weitere Informationen zum Thema "Software":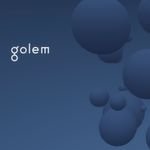 Der Supercomputer ab sofort im Ethereum Mainnet
Das Block­chain-Pro­jekt Go­lem sorgt seit zwei Jah­ren für viel In­ter­es­se, ver­spricht es doch Peer-to-Peer-Re­chen­leis­tung für Je­der­mann. Jetzt ver­lässt das Pro­jekt die si­che­re Test­um­ge­bung.
Weiterlesen