Laird Technologies Releases the Newest in a Series of Thermal Management Application Notes
Thermoelectric Assemblies and Modules for Telecommunication Applications
St. Louis, Missouri, USA

, (PresseBox) -
Laird Technologies, Inc., a global leader in the design and manufacture of customized, performancecritical components for wireless systems and other advanced electronics applications, today announced the release of its newest application note titled "Thermoelectric Assemblies and Modules for Telecommunication Applications". This application note is the newest in a series of notes describing the role of Thermal Management in numerous market segments.

The application note describes why Thermoelectric Modules (TEMs) and Thermoelectric Assemblies (TEAs) are ideal thermal management solutions for many telecommunication applications such as laser diodes and laser pump diodes, cable television (CATV) laser diodes, avalanche photodiodes (ADPs), GPS backup cellular networks, and Battery Backup Unit (BBU) systems in base stations. A wide range of smalland mediumsized heat pumping TEMs and TEAs are beneficial to telecommunication device requirements by complying with excessively tight space constraints that are associated with most telecommunication equipment. They also provide extremely precise temperature regulation, allowing devices to function at peak performance while reducing overall equipment operating costs.

"Thermoelectric temperature stabilization is a major factor to consider in the design and operation of sensitive telecommunication devices. TEMs and TEAs offer many benefits including compact size, low weight and precise temperature control versus alternative cooling technologies," stated Andrew Dereka, Laird Technologies Thermoelectrics Product Manager. "Their solidstate construction contributes to long term reliability while minimizing the total cost of ownership of maintaining cooling systems in the field."

Today's telecommunication operating environments provide for extreme operating conditions and rugged requirements. TEMs and TEAs are necessary to provide precise temperature control via cooling and heating in a variety of modular platforms. Their advanced capabilities are aided by new material technologies, thinner profiles, and automated assembly. Combining these special benefits make TEMs and TEAs the only effective solution for telecommunication thermal management applications by offering greater performance, higher reliability, and low cost of ownership.
Laird Technologies GmbH
Laird Technologies designs and manufactures customized, performancecritical products for wireless and other advanced electronics applications.

The company is a global market leader in the design and supply of electromagnetic interference (EMI) shielding, thermal management products, mechanical actuation systems, signal integrity components, and wireless antennae solutions, as well as radio frequency (RF) modules and systems.

Custom products are supplied to all sectors of the electronics industry including the handset, telecommunications, data transfer and information technology, automotive, aerospace, defense, consumer, medical, and industrial markets.

Laird Technologies, a unit of Laird PLC, employs over 10,000 employees in more than 39 facilities located in 13 countries.


Diese Pressemitteilungen könnten Sie auch interessieren
Weitere Informationen zum Thema "Hardware":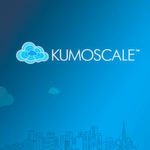 NVMe over Fabrics-Speicherknoten für Cloud-Infrastrukturen
Die im ver­gan­ge­nen Au­gust von Tos­hi­ba vor­ge­s­tell­te "NV­Me-over-Fa­brics"-Soft­wa­re wur­de auf "Ku­mo­s­ca­le" um­be­nannt. Mit der An­wen­dung las­sen sich NV­Me-SSDs zu ei­nem Spei­cher­pool zu­sam­men­sch­lie­ßen, auf den Ser­ver per Re­mo­te Di­rect Me­mo­ry Ac­cess über das Netz­werk ge­mein­sam zu­g­rei­fen kön­nen.
Weiterlesen