Laird Technologies Releases New ODH24-9-WB Horizontally Polarized Omnidirectional Antenna
Rugged Antenna Designed for Long Service in Extreme Environments
St. Louis, Missouri, USA

, (PresseBox) -
Laird Technologies, Inc., a global leader in the design and supply of customized performancecritical components and systems for advanced electronics and wireless products, today announced the release of its new ODH24-9-WB horizontally polarized omnidirectional antenna.

The antenna operates in the 2400 to 2500 MHz band with a 9 dBi gain and horizontal polarization (HPOL). HPOL increases the range of the antenna over flat surfaces and minimizes vertically polarized (VPOL) signals produced by electrical and wireless devices by cancelling those VPOL signals out. The ODH24-9-WB is especially useful in buildup areas that have concentrated interference due to less radiated energy being absorbed by buildings or wirework.

"The ODH24-9-WB horizontally polarized antenna offers the user great rejection of interference if that interference is vertically polarized, as is the case in most WLAN systems," said Quaid Rasheed, Laird Technologies BWA Antenna Product Manager. "The antenna is also weatherproof, and very rugged for use in extreme environments."

The antenna system is constructed of a rugged aluminum and an ASA enclosure which provides great protection against the outdoor elements. An integrated 50 ohm passive feed comes standard with type N female connectors along with a rugged mounting bracket for vertical, upright orientation.

The ODH24-9-WB antenna is designed for 2.4 GHz ISM band applications, 802.11 wireless systems, pointtomultipoint systems, wireless broadband systems, and WLAN access points. For more information, please logon to www.lairdtech.com.
Laird Technologies GmbH
Laird Technologies designs and manufactures customized, performancecritical products for wireless and other advanced electronics applications.
The company is a global market leader in the design and supply of electromagnetic interference (EMI) shielding, thermal management products, mechanical actuation systems, signal integrity components, and wireless antenna solutions, as well as radio frequency (RF) modules and systems.
Custom products are supplied to all sectors of the electronics industry including the handset, telecommunications, data transfer and information technology, automotive, aerospace, defense, consumer, medical, and industrial markets.
Laird Technologies, a unit of Laird PLC, employs over 10,000 employees in more than 39 facilities located in 13 countries.

Trademarks

© 2010 All rights reserved. Laird Technologies and its logo are trademarks of Laird Technologies, Inc. Other products, logos, and company names mentioned herein, may be trademarks of their respective owners.

Diese Pressemitteilungen könnten Sie auch interessieren
Weitere Informationen zum Thema "Hardware":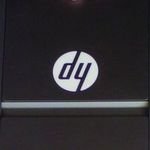 Verräterisches Logo: Aus "HP" wird "dy"
Of­fen­bar ar­bei­tet Hew­lett-Pa­c­kard (HP) an ei­ner Um­fir­mie­rung. Zum 1. April die­ses Jah­res sind Auf­nah­men des neu­en Lo­go-Schrift­zu­ges "dy" auf­ge­taucht. Die Ge­rüch­te­küche über die Hin­ter­grün­de bro­delt.
Weiterlesen