KuppingerCole's 11th European Identity & Cloud Conference 2017
Wiesbaden

, (PresseBox) -
 The European Identity & Cloud Conference, taking place May 9 – 12, 2017 at the Infinity Ballhaus Forum Unterschleissheim, Munich/Germany, is Europe's leading event for Identity and Access Management (IAM), Governance, Risk Management and Compliance (GRC), as well as Cloud Security. For the 11th time, the EIC will offer high-class presentations to more than 700 participants from worldwide companies.

Leading experts in IAM and Information Security will talk about best practices and ways to effectively mitigate future Digital Risks for enterprises. In every year the Conference offers a world class list of speakers and a unique mix of presentations, panel discussions, thought leadership and analyst views.

"EIC 2017 will offer a broad range of security and privacy topics like nowhere else", Joerg Resch, managing director at KuppingerCole, states. "As an attendee, you receive the most recent information on Identity, Privilege & Access Management, Cybersecurity as well as the impact of Blockchain on identity and security including current and future use cases. " EIC 2017 as always is a mix out of forward-looking presentations and concrete advice.  "I strongly recommend looking at the 'best practice' sessions, providing you access to knowledge from more than ten years of advisory, helping you reducing your project cost and risk" mentions Martin Kuppinger, founder and principal Analyst of KuppingerCole.

The European Identity and Cloud Conference 2017 provides an overall perspective on the future of information security.

"The steadily increasing number of delegates at EIC is a very positive development. Notably, the percentage of end users at the conference continues to constitute the largest group of EIC participants", according to Bettina Buthmann, Head of Events at KuppingerCole.

During the conference, KuppingerCole will once again honor outstanding identity management and cloud computing projects and initiatives. The European Identity & Cloud Awards will be presented on May 10, 2017, at the evening event of the conference.

Under the claim COGNITIVE. IDENTITY. PRIVACY. - Empowering Transformation Leadership
the event covers the following key topics:


Creating Business Value, Increasing Resilience: Next-Generation of Identity-Based Security
Privileged Account Management & User Behaviour Analytics.
Identity Analytics & Risk-Based IAM Planning
Blockchain-Based IAM Solutions and Services
Strong, Adaptive Authentication: Preparing for the Post-Password Era
Automating (Security) Analytics: Big Data, Machine Learning & Cognitive Technologies
Privacy by Design: A Practical Approach to Reaching GDPR-Readiness
Delivering Value to the Connected Customer: Finding the Right Approach Towards Consumer IAM
Knowing & Managing the Risk of Service-Based Digital Business Technologies
Integrating & Securing the Internet of Things


The conference will run until Friday, May 12, 2017.
There is still time to register online at the event website or on-site in Munich.
Press, journalists, and bloggers can register directly and for free here.
Kuppinger Cole Ltd.
KuppingerCole, founded in 2004, is an international and independent Analyst organization headquartered in Europe. The company specializes in offering neutral advise, expertise, thought leadership and practical relevance in Information Security, Identity & Access Management (IAM), Governance (IAG), Risk Management & Compliance (GRC) as well as all areas concerning the Digital Transformation. KuppingerCole supports companies, corporate users, integrators and software manufacturers in meeting both tactical and strategic challenges. Maintaining a balance between immediate implementation and long-term viability is at the heart of KuppingerCole's philosophy.

As a core element of KuppingerCole's research the company provides different types of reports with thought leadership and a vendor-neutral view on the status of the markets, products, and vendors. KuppingerCole's qualified analysts continuously research and update the company's online research library, and perform manufacturer-independent advisory services.

Further, KuppingerCole organizes conferences, workshops, and webcasts in all fields of identity focused on information security, IAM, Cloud, Digital Risk and Digital Transformation. KuppingerCole's yearly European Identity & Cloud Conference is Europe's leading event for thought leadership and best practice in this area and covers the latest and future topics regarding the challenges in digital business.

KuppingerCole is the best advisory partner in making your business successful in the era of Digital Transformation.


Diese Pressemitteilungen könnten Sie auch interessieren
Weitere Informationen zum Thema "Security":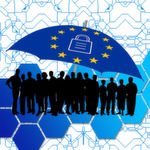 Datenschutz ist Verbraucherschutz
In den letz­ten Jah­ren häu­fen sich Fäl­le von Da­ten­schutz­ver­let­zun­gen und Da­ten­klau wie zum Bei­spiel Yahoo!, eBay, Equi­fax und zu­letzt Uber, die es bis in die täg­li­chen Nach­rich­ten ge­schafft ha­ben. Ver­brau­cher ma­chen sich zu Recht Sor­gen um ih­re per­so­nen­be­zo­ge­nen Da­ten, auch wenn der Zu­sam­men­hang zwi­schen Da­ten­schutz und Ver­brau­cher­schutz rein ju­ris­tisch be­trach­tet eher ei­ne Neue­rung ist.
Weiterlesen