Four years of experience printing with the KBA Rapida 76
robstolk achieves brilliant results thanks to HR-UV
Würzburg

, (PresseBox) -
In spring 2013, KBA and Wifac installed the world's first KBA Rapida 76 at print company robstolk, right in the centre of Amsterdam. Company owners Tanneke Janssen and Jacqueline van As can now look back over four exciting years: "With the kind of products we print, this press is perfect for the job."

Late one Friday afternoon, the printer at the press is casting a very concentrated and critical eye over the sheets on the desk. But this is not a customer job. Instead, he is testing how to maximise colour intensity when using fluorescent inks on the Rapida 76. That is typical for robstolk, where great importance is attached to exploring process and technology limits.

"No road is too long for us when we are experimenting with the technical possibilities," says Van As. To ensure absolutely full control over the print process, the company's own pre-press specialist is also part of the team. He knows the press as well as the printers do, and spends a great deal of his time creating optimised profiles – often for uncoated papers.

Janssen: "Every customer, every job and every print run is handled with the same attention to detail. Throughout the process, we are continually fine-tuning the print result, to enable us to draw the highest possible performance from our press in every respect, whether technology, image quality or paper. We are also happy to try a different kind of paper if the original choice fails to deliver the desired result."

Black is black

The fact that robstolk is not interested in short-cuts is also illustrated by the cooperation with its ink supplier: Highly pigmented inks were developed specifically for the Rapida 76 with its HR-UV drying. Van As: "We have a lot of customers for whom quality is more important than quantity. The price goes hand in hand with this approach. We have specialised above all on uncoated paper grades. Here, too, black must really be black, and the colours must shine on the paper. We have customers with a limited budget, who we try to help with creative solutions, as well as customers from the premium segment."

Spectacular examples are placed on the table: Books and brochures in the most varied forms. Even a set of colour references for the ink manufacturer, with a work of art on one side and a matching colour sample on the reverse. robstolk uses not only CMYK inks, but also numerous PMS colours. The use of extended base colours and additional solids serves to preserve details with strong contrast. The resulting print products are lively and colourful – not least on uncoated papers.

Print is already dry when it leaves the press

Van As: "In spring 2013, we commissioned the first Rapida 76 in the world. The underlying principle appealed to us from the start: Printing with highly reactive inks and HR-UV drying at every unit, which means that the sheets are already dry when they leave the press. Furthermore, there is plenty of scope for experimentation to achieve special effects by printing wet-on-dry. The results are pin-sharp, without even a hint of spreading. The ink stays on the surface of the paper rather than penetrating deep into its fibres. In short: The print is really impressive."

The Rapida 76 prints in B2 format 530 x 750 mm, and robstolk chose a five-colour version with additional coater. Important features alongside fully automatic plate changing are the inline colour measuring system QualiTronic ColorControl and the HR-UV dryers. With this drying technology, energy consumption is reduced considerably compared to a conventional UV press. Two highlights which are unique in the B2 format class are the DriveTronic feeder and the sidelay-free infeed DriveTronic SIS, which have been inherited from the larger Rapida 106. The press stands out with extremely fast makeready and its suitability to print a broad spectrum of substrates.

Absolutely satisfied

Janssen: "When you are the first company to work with a new press, you know in advance that the learning curve for your staff, as well as for KBA and Wifac, is unlikely to point steeply upwards the whole time. It is bound to look like a roller coaster at times, and this expectation turned out to be true."

Van As and Janssen are thus all the more appreciative of the support provided by Wifac over the course of this adventure: "The technical assistance from the KBA engineers in Radebeul is equally outstanding. They can log in to the press from their own offices to perform remote diagnoses. It is also a great advantage that, if a technician from Wifac needs to call after all, he then already brings the right spare parts."

Technicians will shortly be updating the control software of the Rapida 76 with appropriate patches. "We are absolutely satisfied with the press. Faced with the same decision again, we would definitely still chose the Rapida 76. With the kind of products we print, this press is perfect for the job. And especially because we are not afraid of change, we also look for unconventional solutions if the standard approach fails to succeed. That is also interesting for KBA. Only recently, engineers from Radebeul visited us. They wanted to see at first hand what these quirky printers from Amsterdam were doing. That was quite an experience. But even more important is that we are able to constantly surprise our customers with new ideas. With this press, we really can stand out above the market standard."

The company robstolk will be celebrating the 50th anniversary of its founding this year. Tanneke Janssen and Jacqueline van As took the business over from the founding family of Rob Stolk in 2003.
Diese Pressemitteilungen könnten Sie auch interessieren
Weitere Informationen zum Thema "Produktionstechnik":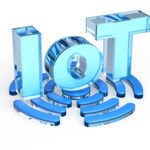 Wie wird der Umsatz mithilfe des Internet of Things smart?
Wer mit smar­ten Pro­duk­ten und Ser­vices Geld ver­die­nen will, muss die­se nicht nur ent­wi­ckeln und an­bie­ten. Viel­mehr sind die pas­sen­den Er­lös­mo­del­le ein ent­schei­den­der Be­stand­teil von IoT-Pro­jek­ten. Und die­se un­ter­schei­den sich zum Teil deut­lich von den Um­satz­prak­ti­ken bei klas­si­schen Pro­dukt­ver­käu­fen und Sup­port-An­ge­bo­ten. Die Er­lös­mo­del­le auf die An­for­de­run­gen des IoT an­zu­pas­sen, ist we­ni­ger ei­ne tech­ni­sche als ei­ne kul­tu­rel­le Her­aus­for­de­rung.
Weiterlesen