Warhammer 40,000: Dawn of War III: Meet the Voice Actors
Neues Video enthüllt die Sprecher aus Dawn of War III
London

, (PresseBox) -
Während die Veröffentlichung von Warhammer 40,000: Dawn of War III am 27. April 2017 immer näher rückt, möchten SEGA Europe Ltd. und Relic Entertainment die neuste Webisode von "Fog of War" den talentierten SprecherInnen widmen.

Das "Meet the Voice Actors"-Video auf Youtube: https://youtu.be/FrvYeM3iFB4

Download hier verfügbar: http://sega-press.com/download/121252/fce8b6fccf3bfe091d19b36bbb3b5bf867b2b0aa

Die Sprecher des bisher größten Dawn of War Titels hauchen ihren Figuren Leben ein, um aus Warhammer 40,000: Dawn of War III ein echtes Erlebnis zu machen. Die neuste Fog of War-Webisode nimmt die Zuschauer mit hinter die Kulissen der Sprachaufnahmen und in die Köpfe der Hauptcharaktere von Dawn of War III wie Farseer Macha und dem kampfhungrigen Warboss Gorgutz 'Ead'unter.

Für Dawn of War III reiste das Team in das Vereinigte Königreich, dem Geburtsort des Warhammer-Universums, um die authentischen Stimmen für jeden Charakter zu finden. Die Zuschauer begleiten Sprecher wie Gemma Whelan (Game of Thrones), Christopher Fairbank (Guardians of the Galaxy), Alec Newman (Dune, Children of Dune) und Babou Ceesay (Rogue One: A Star Wars Story) in die Side-UK-Aufnahmekabinen. Dort schlüpfen die talentierten Sprecher in ihre Rollen der ikonischen Figuren des Dawn of War-Universums, während die Audiodesigner ihnen den letzten Schliff geben.

Weitere Neuigkeiten und Updates zu Warhammer 40,000: Dawn of War III unter www.dawnofwar.com oder Twitter, Facebook und YouTube.

About Warhammer 40,000: Dawn of War:

Warhammer 40,000: Dawn of War is Relic's critically-acclaimed real-time strategy game that brings to life the iconic Games Workshop Warhammer 40,000 universe. Set in the forty-first millennium, players choose a race and take them into battle on the brutal frontlines of war and fight for supremacy of the galactic empire. Since its inception, the Dawn of War series has sold more than 7 million copies. Dawn of War III will be the eighth instalment of the franchise.

About Relic Entertainment

Relic Entertainment is the award-winning development studio behind critically-acclaimed franchises including Warhammer 40:000: Dawn of War, Company of Heroes, and more. Since its inception in 1997, Relic has produced a rich catalogue of genre-defining real-time strategy titles and continues to innovate today as a SEGA-owned studio. Relic is located in Vancouver, Canada. Learn more at www.relic.com.

About SEGA Europe Ltd.:

SEGA Europe Ltd. is the European Distribution arm of Tokyo, Japan-based SEGA Games Co., Ltd., and a worldwide leader in interactive entertainment both inside and outside the home. The company develops and distributes interactive entertainment software products for a variety of hardware platforms including PC, wireless devices, and those manufactured by Nintendo, Microsoft and Sony Computer Entertainment Europe. SEGA Europe's website is located at www.sega.com

About Games Workshop

Games Workshop Group PLC (LSE:GAW.L) is based in Nottingham, UK. Games Workshop designs, manufactures, retails, and distributes its range of Warhammer and Warhammer 40,000 games, miniature soldiers, novels and model kits through more than 400 of its own Hobby centres, the Internet and independent retail channels in more than 50 countries worldwide. More information about Games Workshop can be found at www.games-workshop.com and further details about all of Games Workshop's licensees and their products are at licensing.games-workshop.com

Warhammer 40,000: Dawn of War III © Copyright Games Workshop Limited 2016. Dawn of War III, the Dawn of War logo, GW, Games Workshop, Space Marine, 40K, Warhammer, Warhammer 40,000, 40,000, the 'Aquila' Double-headed Eagle logo, and all associated logos, illustrations, images, names, creatures, races, vehicles, locations, weapons, characters, and the distinctive likeness thereof, are either ® or TM, and/or © Games Workshop Limited, variably registered around the world, and used under license. This release is developed by Relic Entertainment and published by SEGA. SEGA, the SEGA logo, Relic Entertainment and the Relic Entertainment logo are either registered trademarks or trademarks of SEGA Holdings Co., Ltd or its affiliates. All rights reserved. SEGA is registered in the U.S. Patent and Trademark Office. All other trademarks, logos and copyrights are the property of their respective owners.
Diese Pressemitteilungen könnten Sie auch interessieren
Weitere Informationen zum Thema "Software":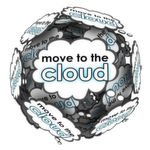 Unternehmen droht der Cloud-Lock-in
Lock-in-Ef­fek­te wirk­ten lan­ge als zen­tra­le Kos­ten­t­rei­ber und In­no­va­ti­ons­b­rem­sen in der IT. Im Cloud-Zei­tal­ter dro­hen vie­le Un­ter­neh­men er­neut in die­se Fal­le zu tap­pen, warnt Ro­man Gruhn, Di­rec­tor of In­for­ma­ti­on St­ra­te­gy von Mon­goDB.
Weiterlesen