GeoTools from KilletSoft support precise NTv2 Solutions for Real Estate Cadastres
Bavaria and Baden-Wurttemberg are developing close-meshed grid files for the transformation of spatial thematic data in real estate cadastres to UTM/ETRS89
Kempen

, (PresseBox) -
With the introduction of the official Coordinate Reference System UTM/ETRS89, all spatial thematic data must be converted in the medium term. In addition to the nationwide NTv2 approach BeTA2007 with accuracy in the mean decimeter range, all German Federal States have provided their own transformation methods with higher accuracy, mostly in the lower decimeter range, for their territories. In Bavaria and Baden-Wurttemberg they are already a step further. At present, NTv2 approaches are being developed there with very high accuracy in the centimeter range, which are also suitable for the transformation of spatial thematic data of the real estate cadastre. According to the survey authorities of these German Federal States, the NTv2 files are to be made available to all users free of charge after completion of the development.

With BY-KanU, the Bavarian Surveying Administration is already providing an NTv2 total file for the whole Federal State and NTv2 single files of the Governmental Districts on their website for free download. The files are intended for coordinate transformations with the accuracy required for spatial thematic data of cadastre issues. At present, these are preliminary test data, which can be used by geodesists to prepare the conversion of their own spatial thematic data.
The time for the final completion of the NTv2 files BY-KanU is announced for earliest in the beginning of 2018.

The "Landesamt für Geoinformation und Landesentwickung Baden-Württemberg" is developing the NTv2 approach BWTA2017, which will also enable coordinate transformations with the accuracy required for spatial thematic data of the cadastre. An NTv2 file with preliminary test data for the purpose of preparation can be requested from the survey authorities in writing. The date for the final completion of the NTv2 file BWTA2017 and its provision for free download on the website of the survey authorities is announced for the end of 2017 / beginning 2018.

Since the NTv2 files BY-KanU and BWTA2017 currently contain test data, which in parts do not yet have the required accuracy, no spatial thematic data may be productively transformed. However, KilletSoft has already prepared its Geodetic Development Kit GeoDLL and its Coordinate Transformation Program TRANSDAT for the high-precision coordinate transformations with BY-KanU and BWTA2017. Users of these tools will be possible to do cadastral-exact coordinate transformations with GeoDLL and TRANSDAT immediately after release of the final NTv2 files by the surveying authorities.

GeoDLL is a WINDOWS function library, which is designed particular for GIS professionals and software developers. GeoDLL allows developers to embed the contained precise coordinate transformations into their custom geospatial software.

The coordinate transformation program TRANSDAT by KilletSoft is the first choice for GIS professionals, land surveyors and geodesists around the world. TRANSDAT continuously gained in popularity since many years and has maintained its reputation as one of the best coordinate conversion tools on the market.

For detailed information about geodetic tools and programs developed by KilletSoft, visit the website http://www.killetsoft.de. There you will also find a compilation of the world-wide freely available NTv2 files with the possibility to download directly. All freely available NTv2 grid files and worldwide thousands of coordinate systems and reference systems are supported by TRANSDAT and GeoDLL.
Diese Pressemitteilungen könnten Sie auch interessieren
Weitere Informationen zum Thema "Software":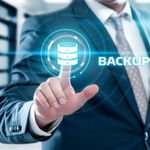 So hilft die Open Telekom Cloud bei der Wiederherstellbarkeit
Die Da­ten­schutz-Grund­ver­ord­nung (DSG­VO / GD­PR) ent­hält meh­re­re For­de­run­gen an die Si­cher­heit der Ver­ar­bei­tung per­so­nen­be­zo­ge­ner Da­ten. Da­zu ge­hört die Fähig­keit, die Ver­füg­bar­keit der per­so­nen­be­zo­ge­nen Da­ten und den Zu­gang zu ih­nen bei ei­nem phy­si­schen oder tech­ni­schen Zwi­schen­fall rasch wie­der­her­zu­s­tel­len. Hier­bei kön­nen spe­zi­el­le Cloud-Back­ups hel­fen.
Weiterlesen