JDSU Introduces First Centralized Remote PON Test System for Faster Turn-up and Restoration of IPTV and Other Broadband Services
Milpitas, Calif.

, (PresseBox) -
JDSU today introduced the first centralized remote Passive Optical Network (PON) test system, a unique solution that tests point-to-multi-point networks from the central office (CO) using a web browser. This application is a complementary application to the widely used JDSU Optical Network Management System (ONMS) that includes point-to-point fiber monitoring and GIS based outside plant documentation. The system supports service providers migrating to PON by delivering a fast and cost-effective method of turning up and restoring IPTV and other broadband services to meet users' quality of experience expectations.

"It's a competitive environment and communications service providers must find ways to cost-effectively deliver bandwidth-intensive applications like IPTV while meeting high quality standards," said Enzo di Luigi, general manager in JDSU's Communications Test and Measurement business segment. "PON makes it possible to service multiple subscribers at a competitive price and the JDSU centralized remote PON test system helps reduce operating expenses even further by limiting the amount of support needed for field turn-up and maintenance."

Accelerating demand for IPTV and online video is introducing new network complexities and quality assurance challenges. In the U.S. alone, according to research firm comScore, U.S. consumers watched 16.8 billion online videos in April, a 16 percent sequential increase from 14.4 billion in March.

Traditional troubleshooting methods for services like IPTV require time-consuming coordination between the central office (CO) and field personnel using portable devices to conduct tests. The JDSU ONMS centralized remote PON test system enables a technician in the field to troubleshoot any leg of the PON by accessing an optical time domain reflectometer (OTDR) in the CO through a mobile phone or Web browser.

The ability to perform single-ended measurements without having to involve a second person at the CO provides faster service turn-up, faster service restoration and reduces the number of field personnel needed to maintain the PON system. The JDSU ONMS also enables network operations center (NOC) personnel to check the current status of a fiber in seconds without having to be trained in the use of an OTDR.

Please visit www.jdsu.com/test for more information.
JDSU Deutschland GmbH
JDSU (NASDAQ: JDSU; and TSX: JDU) enables broadband and optical innovation in the communications, commercial and consumer markets. JDSU is the leading provider of communications test and measurement solutions and optical products for telecommunications service providers, cable operators, and network equipment manufacturers. JDSU is also a leading provider of innovative optical solutions for medical/environmental instrumentation, semiconductor processing, display, brand authentication, aerospace and defense, and decorative applications. More information is available at www.jdsu.com
Diese Pressemitteilungen könnten Sie auch interessieren
Weitere Informationen zum Thema "Network":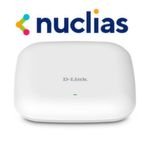 Monitoring und Konfiguration auf Knopfdruck
Künf­tig sol­len Ser­vice-Pro­vi­der und Un­ter­neh­men mit der Cloud-Lö­sung Nu­c­lias von D-Link ih­re Netz­wer­ke zeit- und ort­s­un­ab­hän­gig kon­fi­gu­rie­ren, ana­ly­sie­ren und über­wa­chen kön­nen. Pas­sen­de Hard­wa­re möch­te D-Link eben­falls lie­fern. Den An­fang macht ein Ac­cess Po­int mit PoE-Un­ter­stüt­zung.
Weiterlesen