Arcis Sample Prep Kit provides unparalleled benefits compared to other commercially available DNA/RNA extraction kits
Wertheim

, (PresseBox) -
Cole-Parmer, a leading supplier of laboratory equipment and reagents, is introducing the Arcis Sample Preparation System, which can extract DNA and RNA for downstream processes such as PCR/qPCR and sequencing in just three minutes. A study conducted by the Institute of Infection and Global Health, University of Liverpool, compared the preparation time, DNA yield, PCR and qPCR results of the Arcis Sample Prep Kit with three other kits. The results showed that the Arcis Sample Prep Kit dramatically accelerates pre-analytical sample prep without compromising the quantity and quality of genomic material.

The study showed that competitor preparation kits' processing times ranged from 20 minutes to 4 hours as they require timely washing, heating and centrifugation steps in order to extract DNA. However, the Arcis Sample Prep Kit required no further instrumentation and was unrivalled as the fastest extraction kit, with a sample processing time of under three minutes. The kit that produced the highest yields was the most labour-intensive and time consuming, and its high yields were very variable. The Arcis Sample Prep Kit produced either greater or equal DNA yields in comparison to the remaining competitors' kits, and these yields were obtained in a fraction of the time.

Due to its rapid extraction speed of both DNA and RNA, and overall simplicity, the Arcis Sample Prep Kit will save time and money for labs of all sizes. The Kit can be easily integrated into automated systems, and is also ideal for use with Cole-Parmer's PCR and qPCR hardware and reagents, such as the pathogen detection kits.

The Arcis Sample Prep Kit is a ready-to-use kit that has the dual capability of extracting both DNA and RNA from a wide range of sample types, requiring as little as 30 µl of whole blood, plasma, urine, bacteria, viruses, and parasites as a starting material. The extraction kit consists of a two-step protocol that is completed in just three minutes, massively simplifying the workflow to provide high quality, PCR-ready templates immediately suitable for downstream molecular investigations.
Cole-Parmer GmbH
Since 1955, Cole-Parmer has been a leading global supplier of laboratory, process, and fluid handling products, instrumentation, equipment, and supplies. Cole-Parmer manufactures five internationally recognised laboratory equipment brands: Stuart®, Techne®, Jenway®, Electrothermal and PCRmax at its Staffordshire site in the UK. These brands have long-standing reputations for product quality and high performance, and their instruments are used by researchers and analytical scientists across life and physical sciences.

Cole-Parmer products are sold worldwide direct, and also through a strong network of international dealers.


Diese Pressemitteilungen könnten Sie auch interessieren
Weitere Informationen zum Thema "Software":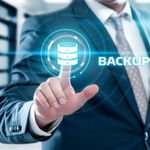 So hilft die Open Telekom Cloud bei der Wiederherstellbarkeit
Die Da­ten­schutz-Grund­ver­ord­nung (DSG­VO / GD­PR) ent­hält meh­re­re For­de­run­gen an die Si­cher­heit der Ver­ar­bei­tung per­so­nen­be­zo­ge­ner Da­ten. Da­zu ge­hört die Fähig­keit, die Ver­füg­bar­keit der per­so­nen­be­zo­ge­nen Da­ten und den Zu­gang zu ih­nen bei ei­nem phy­si­schen oder tech­ni­schen Zwi­schen­fall rasch wie­der­her­zu­s­tel­len. Hier­bei kön­nen spe­zi­el­le Cloud-Back­ups hel­fen.
Weiterlesen