Priess, Horstmann & Co. Maschinenbau GmbH & Co. KG: Growth instead of idle via successful linking
Heightened productivity and variant diversity in the furniture industry thanks to three forces: HiCAD, HELiOS and BEOSYS
Dortmund

, (PresseBox) -
"Thanks to the interface between HELiOS and BEOSYS the output of our plants and machines has increased by 10 to 20 percent. In the last 3 years our production plants never had any idle periods – we even had to give much more parts to external manufacturers." Marc Steinhauer, System Engineer ERP and Administration at Priess, Horstmann & Co. Maschinenbau GmbH Co. KG.

D Since 1995 the Priess, Horstmann & Co. Maschinenbau GmbH & Co. KG has put their trust in the use of the profitable software solutions by the ISD Group. In 2010 we pulled out all the stops in order to build an interface with the ERP system of BEOSYS – with measurable success.

Since 1970 more than 100 employees working for the company in Hille produce high-tech machines for the demanding furniture manufacturing – customised solutions for front, side and floor operations, for cabinet assembly and the loading and handling technology for your plants. "As the furniture industry manufactures its products in an extremely high variant diversity, the machines have to be configured differently for each application in order to keep down storage and capital commitment costs", says Sven Priess who has run the company with his brother since 2014, and reasons for the use of HiCAD, the consistent 2-D/3-D CAD system by the ISD Group.

Faster and more productive with HiCAD

Sven Priess draws a positive balance from using the modularly configured system: "In six years we have manufactured approximately 30,000 parts with HiCAD. Before HiCAD, we manufactured roughly 15,000 parts in 15 years." The flexible modification of parts, e.g. flat steel, round steel and aluminium plates, is of particular importance for the entrepreneur.

Secure and clear with HELiOS

In each part that he uses it should be recognizable which semi-finished parts have been used. "With the help of the 'ID' for each part you receive a better overview of the structure of the machines and the assemblies and it is easier to reconstruct where a part has been build in."

The PDM/PLM solution HELiOS – another product by the ISD Group – supports the user in the search for similar or identical parts, which would otherwise remain unsuccessful due to a lack of classification and structure, and which would require a time- and energy-consuming new construction. "It is a big advantage to use the HELiOS derivation function to create new parts from already existing ones, to receive an almost final production drawing with little effort after a geometrical modification and to quickly integrate derived parts into an assembly with the exchange function", states the entrepreneur. In addition to the heightened productivity HELiOS also protects you from unwanted changes as the designer can create graphically represented work processes – so-called workflows – that can be adjusted to your specific needs.

More successful with the BEOSYS and HELiOS interface

"Beforehand there were only isolated solutions – like a database system based on DOS – in which articles were entered. BOMs were created in Excel, on which the disposition built on. Commissions, address management, outgoing invoice creations, warehouse management and personnel time recording were managed separately", says Marc Steinhauer, system engineer at Priess. A central database software which depicts the entire product life cycle should accelerate the workflow: the ERP system by BEOSYS.

"By introducing a part masters in 2010 and the removal of drawing numbers, each part and each assembly obtained several classification characteristics and data, which enables the finding and re-using", adds the computer scientist. "Since the integration of HELiOS into the ERP solution article master, data and BOMs can be synchronised across systems, departments and locations."

Manager Sven Priess praises the ISD's professionality and profit orientation regarding the ERP interface: "HELiOS can be integrated into the existing IT structure of our company without any problems. As a result pieces of information can be processed right away, right in the location where they occur."
ISD Software und Systeme GmbH
The ISD Group is ranked among the leading providers of innovative and highly integrated CAD and PDM solutions. The software products HiCAD, HELiOS and HELiCON provide the user with efficient functions, innovative automation tools and a unique flexibility. HiCAD is a state-of-the-art 2-D/3-D CAD system with specialised industry solutions for mechanical engineering, steel and metal engineering, sheet metal processing and plant engineering. The PDM solution HELiOS constitutes the central "knowledge reservoir" of your company, facilitating the gathering, management and distribution of documents and information. HELiCON is a tool that allows a fast and easy creation of customised product configurators.

With four decades of experience in the field of engineering, the ISD has always been a competent and reliable and partner - from product development and consulting through to after sales service.

Diese Pressemitteilungen könnten Sie auch interessieren
Weitere Informationen zum Thema "Software":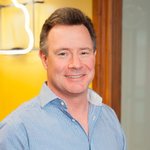 Die Cloud an sich ist nicht die Lösung für den Restore
Wer ge­dacht hat, sei­ne Struk­tu­ren für die Da­ten­si­che­rung sind bom­ben­fest da lan­ge er­probt, sieht sich durch die neu­en Spei­cher­or­te in der IT er­neut vor Pro­b­le­me ge­s­tellt. Wie si­chert man Con­tai­ner-Da­ten oder In­for­ma­tio­nen in ver­teil­ten Clouds und Da­ta Cen­ter? Wer küm­mert sich um die Ab­wehr von Ran­som­wa­re und wie sch­nell sind Da­ten nach ei­nem Gau wie­der ver­füg­bar?
Weiterlesen