ip.access to Demo iPhone "Virtual Fridge Notes" Application at Femtocell Applications Live
Femtocell-based service delivers Facebook reminders to iPhone 3G "Virtual Fridge" application
Cambridge

, (PresseBox) -
ip.access (www.ipaccess.com), the multi-award winning developer of picocell and femtocell solutions, today announced that it will demonstrate its new "Virtual Fridge Notes" application for the iPhone at tomorrow's Femtocells World Summit. ip.access will first showcase the application during the Femtocell Applications Live session at the event.

The new application makes use of a femtocell's ability to detect home presence, sending someone a reminder message as soon as he or she arrives home. ip.access' "fridge notes" service works on any SMS capable handset, but the new iPhone version actually displays the messages on a virtual fridge, allowing the recipient to manage them just like real fridge notes. The message, which can be composed and sent using Facebook, can be unpeeled, moved to a corner of the fridge door, or removed altogether if the message is no longer relevant.

"Since the very early days, the industry has been discussing the potential for new applications based on the home presence information provided by a femtocell. The virtual fridge integrates the femtocell with two of the world's most popular communication mediums - Facebook and the iPhone - to deliver a useful new service," says Stephen Mallinson, CEO at ip.access. "As the preferred communication hub for millions of people around the world, Facebook is the ideal place to leave reminder messages for friends, who can use the iPhone's unique user interface to manage the important jobs they need to do at home."

The application also uses a femtocell's home presence detection capability to automatically update a person's Facebook status, meaning all their friends and family can see when they've arrived home.

ip.access has taken a strong lead in promoting femtocell services, and has helped to initiate the Femto Forum Services Special Interest Group (SIG), which seeks to foster a developer community to build femtocell services. It was also the first company to demonstrate femtocell-enabled connected home services, showcasing many different uses of femtocell technology in a home environment.

A video showing the Facebook Virtual Fridge Notes demonstration can be found at: http://3ginthehome.wordpress.com/2009/02/13/virtual-fridge-notes/. ip.access will also be demonstrating the new iPhone application throughout the Femtocells World Summit.
ip.access Limited
Based in Cambridge, UK, ip.access ltd (www.ipaccess.com) is a leading manufacturer of cost-effective picocell and femtocell infrastructure solutions for GSM, GPRS, EDGE and 3G. These solutions bring IP and cellular technologies together to drive down costs and increase coverage and capacity of mobile networks.

ip.access is the company behind the multi-award winning Oyster 3G(TM) femtocell. The Oyster 3G increases cell capacity and coverage, drives down costs and dramatically improves the 3G user experience at home.

The ip.access nanoGSM® is the world's most deployed picocell solution. It provides GSM, GPRS and EDGE coverage and capacity for offices, shops and (using satellite backhaul) passenger aircraft, ships and remote rural areas.

With deployments in more than 40 live networks around the world and growing, ip.access is the partner of choice for operators competing in the new converged marketplace.

ip.access counts Scottish Equity Partners, Rothschild Gestion, Intel Capital, Amadeus Capital Partners, ADC, Cisco, Qualcomm and Motorola Ventures among its shareholders.


Diese Pressemitteilungen könnten Sie auch interessieren
Weitere Informationen zum Thema "Software":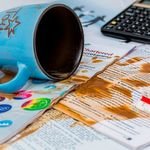 Blockchain jenseits des Hypes
Block­chains ma­chen die Welt de­mo­k­ra­ti­scher. Sie er­fin­den die IT-Land­schaft neu, ma­chen Ma­na­ger über­flüs­sig – ach was, gan­ze Staa­ten! Und Ban­ken? Braucht kein Mensch mehr. Zur Ab­wechs­lung be­trach­ten wir Block­chain-Tech­no­lo­gi­en ein­mal kri­tisch bis nüch­t­ern.
Weiterlesen