Ingenico's "PCI 2.0" Payment Terminal selected by Redeban Multicolor in Colombia, now reaching 200.000 units in Latin America
Neuilly sur Seine

, (PresseBox) -
Ingenico (Euronext : FR0000125346 ? ING), the world's leading provider of payment solutions, today announces it has been selected by Redeban Multicolor, the MasterCard and Maestro processor in Colombia, to supply the iCT220 secure payment terminal for its advanced anti?tampering features. In partnership with its Colombian partner, Net Com S.A., Ingenico will provide over 9.000 secure payment terminals to Redeban Multicolor. With this new order, over 200.000 Ingenico iCT220 terminals have been deployed in Latin America, reinforcing the worldwide success of this product launch.

iCT220, the world's first PCI 2.0 approved countertop point of sale terminal, offers unprecedented security to adequately safeguard today's sensitive payment data, a top priority feature in the payment industry. Its new generation platform is designed to support security?as?standard and provides peace of mind to consumers and merchants.

Oscar Bello, EVP Ingenico and President of the Latin American Region stated: "We are very proud to contribute to the continued security improvement of the Redeban Multicolor network. Our team continues to strive to serve our customers with the best and most secure products and solutions, thus contributing to our leadership".

Redeban Multicolor is the Master Card and Maestro processor in Colombia. The Company also has an Acquirer Member License in Colombia to support a network of more than 120,000 affiliated merchants that accept Master Card and Maestro cards as payment options. It is an Electronic Funds Transfer Network and the leader in payment systems in Colombia. Redeban Multicolor offers to its cardholders, financial institutions, merchants and others with the technical platform to transport and route transactions processed through POS, ATMs and Mobile Banking solutions.

About NET COM S.A.

NET COM S.A., Ingenico partner and distributor, is dedicated to provide solutions to various market sectors, through advanced products and technologies, software and telecommunications. Pioneer in implementing solutions to the top financial networks in Colombia, NET COM S.A. supplies over 200,000 terminals in the financial sector with the communication systems required to processes electronic funds transfers, as well as authorization, voice and data systems. For more information: www.netcom.com.co.
Ingenico GmbH
Ingenico is a leading provider of payment solutions, with over 15 million terminals deployed in more than 125 countries. Its 3,000 employees worldwide support retailers, banks and service providers to optimize and secure their electronic payments solutions, develop their offer of services and increase their point of sales revenue. For more information: www.ingenico.com.
Diese Pressemitteilungen könnten Sie auch interessieren
Weitere Informationen zum Thema "Consumer-Electronics":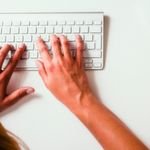 Die Talfahrt der PCs geht weiter
Im ers­ten Quar­tal 2018 schaff­te der welt­wei­te PC-Markt wie­der kei­ne po­si­ti­ven Zah­len. Un­term Strich bleibt ein Mi­nus von 1,4 Pro­zent. In EMEA wur­den al­ler­dings 1,7 Pro­zent mehr PCs als im Ver­g­leichs­quar­tal des ver­gan­ge­nen Jah­res ver­kauft.
Weiterlesen