Imperva provides most comprehensive database activity monitoring capabilities for mainframe users
Enterprises can mitigate insider threat and cost-effectively address compliance mandates for DB2 databases on z/OS mainframes
Redwood Shores, CA

, (PresseBox) -
Imperva, the leader in data security, announced today it will partner with NEON Enterprise Software to provide best in class database auditing capabilities for DB2 on z/OS. Imperva and NEON will integrate and embed NEON's proven DB2 auditing technology into Imperva's Securesphere Data Security Suite.

The addition of NEON technology to the Imperva SecureSphere Suite expands Imperva's existing support for auditing DB2 for z/OS via integration with IBM Audit Management Expert (AME), enabling Imperva customers to choose from the broadest range of options to support their mainframe environments.

"The mainframe market historically has lacked costeffective options for database protection, forensics and auditing," explained Amichai Shulman, Imperva's CTO. "With this integration, Imperva will provide the broadest range of z/OS deployment options for Database Activity Monitoring with a seamless integration into Imperva's Data Security suite. This will allow Imperva customers to deploy practical solutions to secure their critical data without breaking the bank."

The key capabilities Imperva's SecureSphere integration with Neon include:

- A native z/OS collector covering all local and privileged activities. The collector extends Imperva's existing network traffic monitoring of DB2 on z/OS.
- Granular auditing of sensitive DB2 objects without resourceintensive internal tracing facilities; no changes to DB2 schema is required.
- Offload of most processing to zIIP specialty processors to minimize impact on mainframe central processors and avoid increasing mainframe software licensing costs.
- Realtime event capture onto SecureSphere's MX Management server to deliver immediate access to audit records for forensics and analytics as well as realtime alerting on suspicious activities.

"Mainframe users are concerned more than ever with the integrity and costeffectiveness of their mainframe environment," said Andy Galewsky, Neon's VP of Engineering. "Our DB2 for z/OS auditing technology uses the fewest system resources yet collects the most auditing data with almost no impact to a DBA. We are excited to deliver this to mainframe users as part of Imperva's recognized data security solutions."

About NEON Enterprise Software

NEON Enterprise Software is a privatelyheld company with offices in Austin and Sugar Land, Texas that provides innovative mainframe software solutions to the world's largest corporations. NEON products work to dramatically lower the cost of mainframe computing, and they enable organizations to take control of the IT resources vital to their business success. For more information about NEON, visit www.neon.com.
Imperva Inc.
Imperva, the Data Security leader, enables a complete security lifecycle for business databases and the applications that use them. Over 4,500 of the world's leading enterprises, government organizations, and managed service providers rely on Imperva to prevent sensitive data theft, protect against data breaches, secure applications, and ensure data confidentiality. The awardwinning Imperva SecureSphere is the only solution that delivers full activity monitoring from the database to the accountable application user and is recognized for its overall ease of management and deployment. For more information, visit www.imperva.com or follow us on Twitter.



Diese Pressemitteilungen könnten Sie auch interessieren
Weitere Informationen zum Thema "Sicherheit":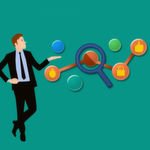 Was ist ITIL?
Die IT In­fra­struc­tu­re Li­bra­ry (ITIL) ist ei­ne Samm­lung ver­schie­de­ner pra­xi­s­er­prob­ter und be­währ­ter Stan­dard­ver­fah­ren für die IT. Die Samm­lung be­in­hal­tet Pro­zes­se, Funk­tio­nen und Rol­len für IT-In­fra­struk­tu­ren und -Ser­vices. Der Se­cu­ri­ty-Ma­na­ge­ment-Pro­zess nach ITIL hat die IT-Si­cher­heit zum In­halt.
Weiterlesen