Imperva Launches Hacker Intelligence Initiative
Two New Hacking Schemes Uncovered Using Surveillance & Hack-Back Techniques
London

, (PresseBox) -
Imperva, the leader in data security, announced today its hacker intelligence initiative (HII), a research effort focused on providing deeper insight on how cybercriminals conduct large scale cyber attacks as well as shedding light on the evolution of the underground business of cybercrime. Part of Imperva's Application Defense Center (ADC), the hacker intelligence initiative will investigate the anatomy of attacks as well as key hacking trends by exploring the cybercrime industry utilizing techniques including hackback, forum monitoring and internet traffic surveillance.

"Today, security research focuses heavily on vulnerabilities and problems. But to truly protect an organization, security professionals must have a deep understanding of their enemy," said Amichai Shulman, Imperva's CTO, referencing Sun Tzu's observation, 'If ignorant both of your enemy and yourself, you are certain to be in peril.'

Imperva's HII researchers will conduct and release research on attacks as they are uncovered. To date, the HII has released research on four significant cybercrime activities, among others:

- Pyramid-Scam Phishing Scheme: Employing simple hackback techniques, Imperva uncovered a pyramid scamstyle phishing scheme where a sophisticated hacker siphons data from individual phishing attacks through a backdoor in a phishing kit; the attack also capitalizes on a second dropserver to store stolen data.
- Startto-Finish Execution of a Cross-Site Scripting Attack: By observing the hacker's own vulnerable code, Imperva was able to witness a XSS attack impacting 3000 individuals; Imperva found that XSS attacks require little expertise and less than an hour to carryout when using readily available tutorials and free hosting sites.
- New Type of DDoS Attack: By monitoring a TOR, Imperva traced DDOS attacks to find that, unlike traditional botnets made up of infected PCs, the attacks were leveraging a botnet of infected servers, creating a stronger, more effective and lessdiscoverable attack.
- The publication of 32 million passwords: By monitoring hacker forums, Imperva uncovered a list of user passwords for the popular site RockYou and provided analysis of the most commonly used words and phrases.

"Cybercrime is a business like any other," continued Shulman. "Hackers are becoming more automated and their techniques are sophisticated and industrialized. Modern cyber defenses need to keep pace with this growing industry and our intelligence initiative will help uncover the trends, techniques and tactics utilized by today's cybercriminals."
Imperva Inc.
Imperva, the Data Security leader, enables a complete security lifecycle for business databases and the applications that use them. With more than 1,500 direct customers and 25,000 cloud customers, Imperva's customers include leading enterprises, government organizations, and managed service providers who rely on Imperva to prevent sensitive data theft, protect against data breaches, secure applications, and ensure data confidentiality. The awardwinning Imperva SecureSphere is the only solution that delivers full activity monitoring from the database to the accountable application user and is recognized for its overall ease of management and deployment. For more information, visit www.imperva.com, follow us on Twitter or visit our blog.


Diese Pressemitteilungen könnten Sie auch interessieren
Weitere Informationen zum Thema "Sicherheit":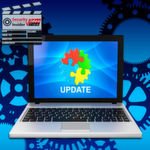 WSUS-Tipps zur Verwaltung und Freigabe von Updates
WSUS kann Ak­tua­li­sie­run­gen für Mi­cro­soft-Pro­duk­te her­un­ter­la­den, lo­kal spei­chern und an die an­ge­bun­de­nen Ser­ver und Ar­beits­sta­tio­nen wei­ter­ge­ben, oh­ne dass da­für zu­sätz­li­che Down­loads statt­fin­den müs­sen. Die Ver­tei­lung und Frei­ga­be der Up­da­tes kön­nen Ad­mins auch zen­tral vom Ser­ver aus steu­ern.
Weiterlesen