ILX Group launches accredited software testing online training for individuals and organisations world-wide
...New e-Learning ISEB Intermediate course puts theory into context...
London

, (PresseBox) -
ILX Group plc, the global software company delivering innovative Best Practice training solutions, today announced the launch of a new high quality e-Learning course leading to the ISEB Intermediate Certificate in Software Testing.

ILX's fully interactive multimedia based course has been designed for companies and individuals alike and leads to the Information Systems Examination Board (ISEB) Intermediate Certificate in Software Testing. The certificate is the next level of competency in software testing after foundation level and covers everything required by the ISEB syllabus, with the emphasis on helping delegates to understand, remember and apply the appropriate knowledge and skills. Candidates must already hold the ISEB Foundation Certificate in Software Testing to take advantage of this new online course.

The new course is designed to benefit individuals or teams involved in software testing. This includes people in roles such as testers, test analysts, test engineers, test managers, user acceptance testers and software developers. This course is also appropriate for anyone who wants more than just a basic understanding of software testing, such as project managers, quality managers, software development managers, business analysts, IT directors and management consultants. The effective and convenient elearning course allows staff to learn at their own pace, at any time, using animation, sound and interactive exercises.

Eddie Kilkelly, Chief Operating Officer at the ILX Group, commented, "The ILX course is particularly strong on the depth of information that it covers which is far more than the minimum needed to just pass the examination. The course also explores this additional information, putting the ISEB theory in to context through the use of exercises with detailed model answers and explanations. On completion of the course individuals will have the best possible chance of passing the ISEB Intermediate examination as well as a solid understanding of the context of testing theory."

The course is currently available at £469.00 pound sterling (EU €572.08) plus VAT and includes: an intermediate e-Learning course on CD, exam voucher to be used within 12 months of purchase, a course user guide and full tutor support via phone and email.

For further information please visit http://shop.ilxgroup.com/acatalog/isebistqb-softwaretesting-intermediate-pack.html or to view online demonstration visit http://cf.ilxgroup.com/demos/softwaretestingintermediatedemo/main.html

URL: http://www.realwire.com/release_detail.asp?ReleaseID=23523
ILX Group RSS feed: http://www.realwire.com/rss/company.asp?c=35227420100817
ILX Group plc
ILX Group plc (ILX), founded in 1988, provides flexible training services through a blend of traditional classroom, workshops, innovative multimedia elearning and implementation consultancy involving real life case studies and scenarios. Courses are provided in programme and project management, IT service management and business finance and are aligned to the best practice of the Office of Government Commerce and the Association for Project Management, primarily in PRINCE2®, MSP(TM) , ITIL® All of its training materials and quality systems are accredited by The APM Group, ISEB, CMI, APM and EXIN as appropriate.

ILX has trained over 100,000 people this year with clients in 97 countries and these include BP, Ernst & Young, HM Prison Service, Home Office, NatWest, Norwich Union, Royal Bank of Scotland, Staffordshire County Council, T Mobile and Vodafone. The company, which has offices in London, Cheshire, Berkshire and the US, was quoted on AIM in 2000. For further information visit www.ilxgroup.com

PRINCE2® is a Trade Mark of the Office of Government Commerce. MSP(TM) is a Trade Mark of the Office of Government Commerce. ITIL® is a Registered Trade Mark of the Office of Government Commerce in the United Kingdom and other countries.

Diese Pressemitteilungen könnten Sie auch interessieren
Weitere Informationen zum Thema "Software":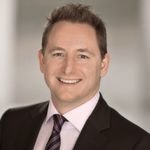 Sophos: MSPs sind langfristig profitabler als Reseller
Zu den An­bie­tern, die Ma­na­ged Se­cu­ri­ty Ser­vices kon­se­qu­ent pro­pa­gie­ren, zählt So­phos. Mi­cha­el Gutsch, MSP Chan­nel Ac­co­unt Exe­cu­ti­ve bei dem Her­s­tel­ler, er­läu­tert den Nut­zen des Kon­zepts. So­phos tritt beim HSP Sum­mit 2018 als Pre­mi­um-Spon­sor auf.
Weiterlesen