UX Design Awards 2017 - Announcement of Nominees
The list of Nominees for the UX Design Awards 2017 is now final / From among several hundred submissions, a seven-member jury selected 48 products and concepts to participate in the international competition
Berlin

, (PresseBox) -
UX Design Awards by the International Design Center Berlin (IDZ) distinguish outstanding design and product solutions that set new standards for innovation and intuitive use. The competition is open to electronic products, digital services, environments, as well as future-oriented concepts and professional research projects.

UX Design Awards 2017 | Nominated

The list of Nominees for the UX Design Awards 2017 is now final. From among several hundred submissions, a seven-member jury selected 48 products and concepts to participate in the international competition. The limited number of nominations exemplifies the high standards of the competition. From 1 to 6 September 2017, all nominated submissions will be presented to the public and specialists alike as part of an exhibition at IFA, the global trade show for consumer electronics in Berlin.

With the specific focus of the award, the IDZ seeks to underline the tremendous importance of intuitive human-technology interfaces in all areas of life. From innovative products and services to future-oriented concept studies, the nominated solutions utilize state-of-the-art hologram technologies, artificial intelligence, speech recognition, 360° optics or organic 3D printing technologies for intuitive applications in a wide range of sectors, including medicine and health, mobility, open data, media, connected living environments, or smart industries.

The nominated companies and agencies for the 2017 Awards are:

anyMOTION GRAPHICS GmbH, APPSfactory GmbH, BMW Group, Bose Corporation / BOSEbuild Division, BSH Hausgeräte GmbH, CaderaDesign GmbH, Carl Zeiss Meditec AG, chilli mind GmbH, comdirect bank AG, DAM BİLGİ TEKNOLOJİLERİ A.Ş., design-people aps, Deutsche Telekom AG, e27 brauns gackstatter quintus gbr, Ergosign GmbH, Exozet Berlin GmbH, Faurecia Autositze GmbH, GN ReSound A/S, Grohe AG, Indeed Innovation GmbH, innogy SE, Intuity Media Lab GmbH / Cellbricks GmbH, Lindgrün GmbH, macio GmbH, melting elements GmbH, Moving Brands, Netural GmbH, neusta next GmbH / COQON, NUC Electronics Europe GmbH, OMRON Medizintechnik Handelsgesellschaft GmbH, OSI Labs, Renson Ventilation, Roomle GmbH, S4 Handelsgruppe GmbH / Cat Berlin, SAP SE / SAP Design, Siemens Healthineers GmbH, SOLID WHITE design & digital media GmbH, Suzhou JIuhua Network Technology Co. Ltd, TRUMPF GmbH + Co. KG, WAE: A Globant company, why do birds GmbH, Widiba Spa, Zuehlke Engineering GmbH.

The final judging as well as the ceremonial awarding of the titles to the winners in the categories 'UX Design Award', 'UX Design Award | Concept' and 'UX Design Award | Gold' will take place during IFA. Furthermore, from 1 September to 31 October 2017 the IDZ invites the general public to participate in an online vote to select the winner of the 'UX Design Award | Public Choice'.

Further details

Dates
September 1 – 6, 2017: Award exhibition at IFA
September 2, 2017: Award ceremony at IFA
September 1 – October 31, 2017: Public voting for the Audience Award
November 2017: Winner announcement of the Audience Award

Jury members
Christoph Becke, Head of Design Vision Range Development, Brand Siemens, B/S/H/
Pia Betton, Partner, Edenspiekermann
Prof. Carl Frech, Partner and Chairman of the Board, Fuenfwerken Design AG
Ulrike Müller, Head of UX Design, Volkswagen Group Future Center Europe
Henrik Riess, Creative Director, User Interface Design GmbH Berlin
Claude Toussaint, designaffairs GmbH Munich
Martin Wezowski, Chief Designer, SAP Innovation Center Network & Chief Innovation Office

Web links
UX Design Awards - www.ux-design-awards.com
IFA / Press accreditation - www.ifa-berlin.com
International Design Center Berlin – www.idz.de

The significance of User Experience
The growth in digitization is changing the product world and traditional service concepts. Products and services are becoming capable of learning as well as expandable. Frequently, functions can be adapted to respective users' needs. Thereby, success is measured by the ability to utilize complex technologies to combine useful services and intuitive functions whilst creating a smooth and positive experience.

The growing significance of an individual experience represents a paradigm shift for companies and organizations. Products and services that are measured on the scale of emotional value must offer users aspects that are markedly post-material.

The UX Design Awards honor holistic design that places an emphasis on people and the entire user experience, thus eschewing classic product categories. The competition takes the entire experience into account - from users' expectations to the overall user scenario, all the way to the enduring impression.

"Experience or User Experience is not about good industrial design, multi-touch, or fancy interfaces. It is about transcending the material. It is about creating an experience through a device." - Prof. Marc Hassenzahl
 
Organizers
IDZ Designpartner Berlin GmbH
Am Park 4 | 10785 Berlin
T +49 (0)30 61 62 321 -0 | F -19
idz@idz.de | www.idz.de
IDZ | Internationales Design Zentrum Berlin e. V.
The UX Design Awards build on the success of the annual "Usability Award" and "Usability Park" exhibitions by International Design Center Berlin - recognizing and promoting user-centered innovation at IFA since 2008.

Founded in 1968, the International Design Center Berlin (IDZ) is one of Germany's leading independent institutions for design promotion. IDZ members include designers, design consultancies and corporations from all over Germany.

Core competence fields of the IDZ include: User-centered innovation / user experience, universal design, design for business / innovation by design, sustainable innovation / eco design, design promotion.

International Design Center Berlin - www.idz.de
Diese Pressemitteilungen könnten Sie auch interessieren
Weitere Informationen zum Thema "Kommunikation":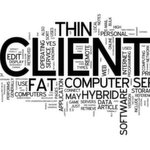 T-Systems liefert Dynamic Workplace Release 6
Mit dem Dy­na­mic Work­place von T-Sys­tems kön­nen Un­ter­neh­men ih­re Fat Cli­ents nun in Etap­pen ab­spe­cken – Funk­tio­nen klas­si­scher PC-Ar­beits­plät­ze al­so nach und nach ein­zeln in die Cloud ver­la­gern.
Weiterlesen