Dutch and German high tech start-up networks join forces
Straelen

, (PresseBox) -
Dutch and German high tech start-up network join forces at the Hannover Messe and create the best possible platform for international high tech start-ups. The new, 'Meet the Industry Giants'-event offers innovative start-ups plenty of opportunities to interact with leading companies of the international high tech industry.

The Hannover Messe (24-28 April), the annual industrial fair with more than 6500 participating companies, is more than ever dedicated to the interaction between start-ups, corporates and research institutions. The entire value chain of the high tech ecosystem will be present in Hannover Messe, including corporates such as ASML, Philips, ABN-AMRO, and research institutions such as TNO and Fraunhofer. Therefore, the stakeholders of Meet the Industry Giants want to provide a platform where German and Dutch start-ups can accelerate their position in the international supply chain.

Ultimate cocktail for innovation

"The Meet the Industry Giants event is a logical continuation of the previously initiated cooperation between the Hannover Messe and the Dutch high tech start-up network," states Hans Meeske from Holland Innovative, one of the event's promoters. The mix of start-ups, scale-ups and corporates attending the Hannover Messe creates the ultimate cocktail for innovation. Meet the Industry Giants builds in the heart of the largest international industrial fair, a new platform for the Dutch and German start-up ecosystems. In this global setting, the nexus between both ecosystems reinforces each other's knowledge and resources through mutual connection and cooperation.

Pilot Contract

The event will take place on April 24 and 25. The start-ups will compete in four different categories for the opportunity to obtain a pilot contract with participating corporates and a place in the international HighTechXL accelerator program. StartupDelta, High Tech Campus Eindhoven, Brainport Development, North Brabant Province, Hannover Messe, and others involved in the Dutch/German start-up ecosystem have already pledged their support. Moreover, StartupDelta will support this mission by facilitating the best leads.

Virtual Investing

Besides the pitching contest, there will be opportunity for dialogue and speed dates with corporates and investors. The entire audience of the Hannover Messe can participate in the final judging on the second day by investing "virtual money" in the start-up of their choice. Ultimately, this will determinate which candidate with the 'most valuable start-up' will take the prize.

This enterprise seeks to broaden the development of start-ups by connecting them to the giants of the industry while strengthening the connexion between the Dutch and German high tech ecosystems.

This is an opportunity not to be missed, so register before March 31st to secure a spot in Meet the Industry Giants. http://blog.hightechcampus.com/build-your-business/industry-expert-or-startup-connect-at-hannover-messe

About Hannover Messe: http://www.hannovermesse.de/
Holland Innovative
Holland Innovative is an expanding business that specialises in project management, product and process development and reliability engineering for a broad range of customers. Founder Hans Meeske says: "I am driven by my passion for open innovation. Open innovation entails connecting, sharing and, together, achieving results that matter. In this way we would like to improve the quality of life. Quality of life is a broad concept. It involves robust products that add real value to people's lives, but equally it applies to the well-being of employees and the opportunity to develop themselves."

On the basis of proven statistics, Holland Innovative has built a house that rests on three fundamental principles: Project management, Design for Six Sigma and Design for Reliability. This house ensures the optimization of the product development process and project managers, engineers and developers are trained and coached during implementation programmes. There is intensive collaboration with renowned European universities and research institutes.

Diese Pressemitteilungen könnten Sie auch interessieren
Weitere Informationen zum Thema "Forschung und Entwicklung":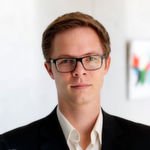 "AppliedAI"-Initiative will KI in Deutschland voranbringen
Je­des Jahr ein deut­sches Start-up aus dem Um­feld der Künst­li­chen In­tel­li­genz (KI) in die in­ter­na­tio­na­len Top-100-Lis­ten brin­gen – so lau­tet ei­nes der Zie­le, das sich die In­i­tia­ti­ve "Ap­p­lie­dAI" auf die Fah­ne ge­schrie­ben hat. Un­ter der Äg­i­de der Baye­ri­schen Staats­re­gie­rung und mit Un­ter­stüt­zung der Tech­ni­schen Uni­ver­si­tät Mün­chen ko­ope­rie­ren 26 For­schung­s­ein­rich­tun­gen und Kon­zer­ne.
Weiterlesen