MICA® and IBM Watson IoT: energy consumption under control
Processing injection moulding machine data in the Cloud / User solutions also on show at HANNOVER MESSE
Hannover / Espelkamp

, (PresseBox) -
HARTING is presenting MICA® (Modular Industry Computing Architecture) – a solution for buffering, evaluating and processing data in the immediate environment of machines and facilities. And the transfer of large volumes of data collected over longer periods in the Cloud is also possible. The Technology Group has been working closely with IBM for several months. Their collaboration has produced a project for recording energy consumption by HARTING injection moulding machines. Data is gathered on the IBM Bluemix innovation platform and converted into valuable information using IBM Watson Technology.

"The benefit of working with IBM is that data can be immediately processed in the Cloud - quickly and reliably. The Cloud solution is also inexpensive, as there are no investment costs for a comprehensive server infrastructure", explains Dr. Jan Regtmeier, Director Product Management, HARTING IT Software Development. This means that HARTING has control of the machines' energy consumption at all times.

Different brands and ages of injection moulding machines in a HARTING plant are linked to the IBM Watson IoT platform through MICA®. "The open modular open MICA® architecture makes it easy to link machines to powerful Cloud solutions", explains Dr. Jan Regtmeier. Several hundred gigabytes of data have been captured and visualized for analysis since work with IBM began.

The application has also been showcased at the IBM Watson IoT Center in Munich since mid-February. HARTING MICA® and the IBM solution will also be displayed on the HARTING stand at HANNOVER MESSE (24 to 28 April 2017, Hall 11, C15).

Energy management with MICA® - even in harsh conditions

But MICA isn't just ideal for recording energy consumption in existing production machines – it is also perfect for energy management in tough conditions. The EPS ENERGY company based in Pforzheim offers "better solutions by enerchart" – a solution with all the latest features, such as dashboards and heat maps, for meeting statutory requirements (energy management to EN 50001). EPS ENERGY has positioned itself on the market as a provider of integrated system solutions for energy management specifically to the EN 50001 standard. "MICA Energy is ideal for harsh industrial environments. With our solution, it acts as a data concentrator. It assists power meters and pressure sensors with capturing all relevant data", says Holger Heidenblut, Head of Product and Project Management at EPS ENERGY.

MICA.network expands

EPS ENERGY is one of 20 companies currently belonging to the MICA.network. This user community will be presenting applications with the HARTING industrial PC on the HARTING stand at HANNOVER MESSE (24 to 28 April 2017, Hall 11, C15) again this year. HARTING founded the MICA.network user community in June 2016.
HARTING AG & Co. KG
The HARTING Technology Group is one of the world's leading providers of industrial connection technology for the three lifelines of "Data", "Signal" and "Power" and has 13 production plants and branches in 43 countries. In addition, the company also produces retail checkout systems, electromagnetic actuators for automotive and industrial series use, as well as hardware and software for customers and applications in automation technology, robotics and transportation engineering. In the 2015/16 business year, some 4,300 employees generated sales of EUR 586 million.
Diese Pressemitteilungen könnten Sie auch interessieren
Weitere Informationen zum Thema "Elektrotechnik":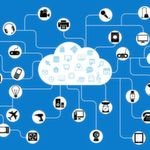 Investitionen in IoT-Sicherheit steigen rasant
Laut den Prog­no­sen der Markt­for­scher von Gart­ner stei­gen die welt­wei­ten Aus­ga­ben für IoT-Si­cher­heit im lau­fen­den Jahr auf 1,5 Mil­li­ar­den US-Dol­lar an. Bis zum Jahr 2021 soll Com­p­li­an­ce der wich­tigs­te Ein­fluss­fak­tor für das Wachs­tum bei IoT-Se­cu­ri­ty wer­den.
Weiterlesen