Gemalto Simplifies and Secures Access to Cloud Applications with New Access Management Service
SafeNet Trusted Access Helps Companies Mitigate Risk with Integrated Single Sign-on, Multi-Factor Authentication and Risk-Based Analytics
Amsterdam

, (PresseBox) -

Improves user experience providing Smart Cloud Single Sign-On (SSO) for authentication when defined by the access policy
Simplifies access management to cloud applications such as Office 365, ServiceNow and Salesforce.com
Leverages a powerful data-driven policy engine for enterprises to optimize business security and user convenience via scenario-based access conditions


Gemalto, the world leader in digital security, today announced the launch of SafeNet Trusted Access, an access management and identity protection service, to secure cloud and on premise applications. Powered by a robust risk-based analytics engine, Gemalto's solution delivers integrated Cloud Single-Sign-On (SSO) and Multi-factor Authentication (MFA) capabilities so companies can easily implement secure, conditional access and additional authentication levels when outlined in the policy engine.

According to recent research, enterprises in 2017 are expected to utilize an average of 17 cloud applications to support their IT, operations and business strategies. With SafeNet Trusted Access a user can log on once to access all approved applications, as defined by the policy for that application.

(Gemalto will host a webinar on June 28 at 11:00am ET titled "Getting Rid of Risky Business: How contextual information is securing cloud app access". Click here to register.)

"The adoption of cloud apps is fast becoming mainstream. Yet IT teams lag in their ability to effectively manage and restrict access to these apps and offer their employees the convenience they expect.  With SafeNet Trusted Access,  IT Managers can set scenario-based policies linked to associated risk factors and implement step up authentication for a particular application or group of users, depending on the level of sensitivity and role," said Francois Lasnier, Senior Vice President of Authentication Products at Gemalto. "We built this newest addition on the expertise and success of the award winning SafeNet Authentication Service to support our customers as they migrate their enterprise workflows into the cloud. We designed this next-generation MFA and Cloud SSO platform with the goal of making it easier for IT to align security with business processes."

"Historically, controlling access to resources has been 'red-light/green-light' or binary - you're either allowed in or you're not, and once they are in, most SSO offerings are blind to anything a user does once they are granted. By combining analytics with IAM, SafeNet Trusted Access provides companies with the ability to identify anomalies in access patterns that could indicate risk and help prevent data breaches," said Garrett Bekker, Principal Analyst at 451 Research. "

Gemalto's SafeNet Trusted Access key features include:


Scalability- The solution features built-in integration templates making it easy for companies to add new and existing cloud applications as needed
 
Supports long-term IAM strategy - Companies benefit from a broad range of Gemalto's stronger authentication methods and form factors such as one-time-passwords and biometrics
 
Risk-based analytics and detailed access policies- Scenario-based policies define access controls, assess whether a login attempt is secure, apply the appropriate level of authentication and  require additional security measures when necessary
 
Visibility - Provides the right level of visibility into workforce identity and access activities & events
 
Centralized access management- A single pane of glass gives visibility into all access events streamlining security audits, tracking and help desk requests like password resets
 
Regulatory compliance- IT can ensure compliance with relevant legislation and standards using the solution's data driven insights on user behavior, access events and policy enforcement.


Additional Resources:

Forrester Report: Building your IAM Strategy

4 Steps to Cloud Access Management

SafeNet Trusted Access Product Brief

SafeNet Trusted Access FAQ

Video: How Continuous Authentication Is Enhancing Cloud Access Management

Video: How Identity and Access Management (IAM) Works in the Cloud

Infographic: Cloud Access Management
Gemalto
Gemalto (Euronext NL0000400653 GTO) is the global leader in digital security, with 2016 annual revenues of €3.1 billion and customers in over 180 countries. We bring trust to an increasingly connected world.

Our technologies and services enable businesses and governments to authenticate identities and protect data so they stay safe and enable services in personal devices, connected objects, the cloud and in between.

Gemalto's solutions are at the heart of modern life, from payment to enterprise security and the internet of things. We authenticate people, transactions and objects, encrypt data and create value for software - enabling our clients to deliver secure digital services for billions of individuals and things.

Our 15,000+ employees operate out of 112 offices, 43 personalization and data centers, and 30 research and software development centers located in 48 countries.

For more information visit www.gemalto.com, or follow @gemaltosecurity on Twitter.


Diese Pressemitteilungen könnten Sie auch interessieren
Weitere Informationen zum Thema "Sicherheit":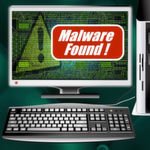 Ransomware-Risiken für Cloud-Lösungen
Über 60 Pro­zent der deut­schen Un­ter­neh­men wur­den 2017 Op­fer ei­ner Ran­som­wa­re-At­ta­cke und mehr als ein Drit­tel der be­trof­fe­nen Un­ter­neh­men zahl­te das Lö­se­geld um wie­der an ih­re ver­schlüs­sel­ten Da­ten zu kom­men. Die Hoff­nung, die­ser Weg sei ein­fa­cher und bil­li­ger als ent­sp­re­chen­de Si­cher­heits­vor­keh­run­gen ist in vie­len Fäl­len aber ein ris­kan­tes Spiel.
Weiterlesen