Carrefour Banque offers instant activation of new C-zam account with Gemalto Digital PIN
Innovative online account provides users with an 'out-of-the-box' banking experience / Gemalto's Digital PIN delivers codes instantly via mobile app or website for immediate use
Amsterdam

, (PresseBox) -
Gemalto, the world leader in digital security, is supplying Market Pay, a payment institution wholly-owned by Carrefour Group, with payment cards and a Digital PIN solution for C-zam.

This new 'boxed' account is available on the shelves of over 3,000 Carrefour French retail stores since 18 April. Once the account has been opened, the card's PIN code is delivered safely and swiftly via mobile app or website Compteczam.fr and the banking card can be used immediately. This process is fully protected by Gemalto's robust encryption and authentication mechanisms.

 "C-zam offers Carrefour customers the opportunity to buy in store a bank account and a banking card  that can be activated on line, said Frédéric Mazurier, CEO of Market Pay. "With the support of Gemalto, we are innovating to evolve the French banking market by offering a new service in terms of accessibility, availability and usability."

"Carrefour's C-zam is a clear example of how digital banking transformation is revolutionizing the end-user experience," said Bertrand Knopf, executive vice president Banking and Payment at Gemalto. "Solutions such as Digital PIN lay the foundations for a new generation of 'off-the-shelf' banking services."

About C-zam

C-zam is the first current account available in store and can be activated online, accessible to all and without income conditions. This current account, without any possible overdraft, associated with a Mastercard international payment card, is marketed in 3,000 Carrefour outlets in all formats - hypermarkets, supermarkets, convenience stores - as well as on rueducommerce.com. C-zam is a current account connected thanks to its dedicated application, easy to use and very intuitive

About Market Pay

Market Pay, payment institution, wholly-owned subsidiary of Carrefour Group, combine all of Carrefour's electronic payment systems, such as Carrefour cards, POS terminals and online payment solutions, and to centralize payment acceptance and acquisition services for all of the retail channels. Among other things, Market Pay will improve the security of payment data collected from customers of Carrefour banners and develop new payment solutions for the Group.
Gemalto
Gemalto (Euronext NL0000400653 GTO) is the global leader in digital security, with 2016 annual revenues of €3.1 billion and customers in over 180 countries. We bring trust to an increasingly connected world.

Our technologies and services enable businesses and governments to authenticate identities and protect data so they stay safe and enable services in personal devices, connected objects, the cloud and in between.

Gemalto's solutions are at the heart of modern life, from payment to enterprise security and the internet of things. We authenticate people, transactions and objects, encrypt data and create value for software - enabling our clients to deliver secure digital services for billions of individuals and things.

Our 15,000+ employees operate out of 112 offices, 43 personalization and data centers, and 30 research and software development centers located in 48 countries.

For more information visit www.gemalto.com, or follow @gemalto on Twitter.


Diese Pressemitteilungen könnten Sie auch interessieren
Weitere Informationen zum Thema "Sicherheit":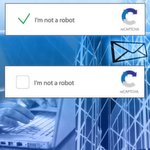 Wie funktioniert ein Captcha?
Vie­le IT-Si­cher­heits­maß­nah­men wer­den erst dann ent­wi­ckelt oder ein­ge­setzt, wenn man auf ein kon­k­re­tes Pro­b­lem trifft. Bei Capt­cha war es ge­n­au­so. Die­se Si­cher­heits­ab­fra­ge wur­de ent­wi­ckelt, um Spam und der nicht er­wünsch­ten Nut­zung von Web­di­ens­ten durch au­to­ma­ti­sier­te Bots ei­nen Rie­gel vor­zu­schie­ben und Mensch klar von Ma­schi­ne un­ter­schei­den zu kön­nen. Aber wie so oft bei neu­en Me­tho­den, gibt es un­be­ab­sich­tig­te Ne­ben­ef­fek­te und Sack­gas­sen.
Weiterlesen