No Way to Treat Twitter". Responding to Cyber Criminals Targeting Twitter, Finjan Made Available SecureTwitter FREE to All Users
Farnborough, United Kingdom

, (PresseBox) -
Finjan Inc., a provider of real-time web security for the enterprise market, today responds to reports on thousands of Twitter messages (tweets) embedded with malicious URLs targeting users and businesses.

Utilizing its patented real-time web security technologies, Finjan provides users and businesses with FREE access to SecureTwitter which is built into the latest version of SecureBrowsing. SecureTwitter is powered by Finjan's SecureBrowsing plug-in that provides users with look-ahead alerts on the safety of URLs showing in their Web 2.0 sites, Search results and Web Email applications such as: Twitter, Bebo, digg, Slashdot, Myspace, Blogger, MSN, Gmail, Google and Yahoo search.

"Reading the recent reports about the proliferation of tweets containing criminal malware, we have taken immediate action to release the SecureTwitter plug-in which is powered by Finjan's Secure Browsing as a free download to all users. SecureTwitter is effective, simple to use and based upon proven effective technology" said Yuval Ben-Itzhak, CTO of Finjan.

TO GET YOUR FREE COPY GO TO http://securebrowsing.finjan.com

CNN report on malicious URLs embedded in Twitter messages is available at: http://edition.cnn.com/2009/TECH/06/21/cyber.crime.internet/
Finjan Software GmbH
Secure Gateway provides organizations with a unified web security solution combining productivity, liability and bandwidth control via URL categorization, content caching and applications control technologies. Crimeware, malware and data leakage are proactively prevented via patented active real-time content inspection technologies and optional anti-virus modules. Powerful central management enables intuitive task-based policy management, excellent drill-down reporting capabilities and easy directory integration for all network implementation options. By integrating several security engines in a single dedicated appliance, Finjan's comprehensive and integrated web security solution enables quick deployment, simplified management and reduction of costs. Business benefits include real-time web security (no patches or updates needed), lower total cost of ownership (TCO), cost savings in administration efforts, lower maintenance costs, and reduction in loss of productivity. Finjan's security solutions have received industry awards and recognition from leading analyst houses and publications, including Gartner, IDC, Butler Group, SC Magazine, eWEEK, CRN, ITPro, PCPro, ITWeek, Network Computing, and Information Security. With Finjan's award-winning and widely used solutions, businesses can focus on implementing web strategies to realize their full organizational and commercial potential. For more information about Finjan, please visit: www.finjan.com.


Diese Pressemitteilungen könnten Sie auch interessieren
Weitere Informationen zum Thema "Sicherheit":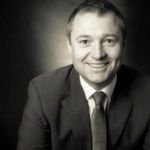 "IoT-Angriffe werden unser Leben bedrohen"
Je mehr Ge­rä­te mit­ein­an­der ver­netzt wer­den, des­to mehr steigt die Ge­fahr durch Cy­ber­an­grif­fe. Mir­ko Brand­ner vom Se­cu­ri­ty-Spe­zia­lis­ten Arx­an Tech­no­lo­gies glaubt, dass das Jahr 2018 für vie­le Her­s­tel­ler und An­wen­der bö­se Über­ra­schun­gen be­reit hal­ten wird.
Weiterlesen