Google's Anti-Malvertising.com Site Launch Welcomed by Finjan
Farnborough, United Kingdom

, (PresseBox) -
Finjan, a leader in secure web gateway products and the provider of a unified web security solution for the enterprise market, has welcomed the launch of Anti-Malvertising.com by Google to assist its advertisers in spotting potential providers of malicious advertisements.

In total, 45857 unique malicious, advertising, and potentially unwanted programs were detected on users' computers in March 09 alone according to Kaspersky Security Network.

"The launch of the new site by Google is not before time, however, as we originally identified the problem way back in our Q1 2007 Web Trends Security Report," said Yuval Ben-Itzhak, Finjan's chief technology officer.

This tidal wave of malware has become so overwhelming, that even Google has created a custom search engine - Anti-Malvertising.com - designed to help ad network customers conduct quick background checks. It researches a variety of independent, third party sites that track possible attempts to distribute malware through advertising.

This is a trend that Finjan's MaliciousCodeResearchCenter has followed and reported on during 2008 such as the high-volume banner ad server that delivered infected banner ads to many of the 14,000-plus web sites registered to receive ads. The attack employed the random JS toolkit, a crimeware Trojan that infects the end user's machine and sends back information to the hacker.

"With the automation of crimeware, the rise in all malicious code will increase exponentially and endanger both an advertiser's brand as well as their customer's PCs," explained Yuval Ben-Itzhak, CTO of Finjan.

Advertisers will have to be vigilant to ensure that their ads are malware free both in the creation of the advertisements as well as the delivery.

Businesses should employ a Secure Web Gateway utilizing real-time content inspection technologies to protect their valuable assets from today's Web2.0, Ads and other malicious content being served on compromised legitimate sites.

For more on Google's news service:
http://www.anti-malvertising.com/about

For more on Finjan's report: http://www.finjan.com/trendreports

For more on Kaspersky's report:
http://www.kaspersky.be/en/virus-news/monthly-malware-statistics-march-2009.html
Finjan Software GmbH
Secure Gateway provides organizations with a unified web security solution combining productivity, liability and bandwidth control via URL categorization, content caching and applications control technologies.

Crimeware, malware and data leakage are proactively prevented via patented active real-time content inspection technologies and optional anti-virus modules.

Powerful central management enables intuitive task-based policy management, excellent drill-down reporting capabilities and easy directory integration for all network implementation options. By integrating several security engines in a single dedicated appliance, Finjan's comprehensive and integrated web security solution enables quick deployment, simplified management and reduction of costs.

Business benefits include real-time web security (no patches or updates needed), lower total cost of ownership (TCO), cost savings in administration efforts, lower maintenance costs, and reduction in loss of productivity. Finjan's security solutions have received industry awards and recognition from leading analyst houses and publications, including Gartner, IDC, Butler Group, SC Magazine, eWEEK, CRN, ITPro, PCPro, ITWeek, Network Computing, and Information Security.

With Finjan's award-winning and widely used solutions, businesses can focus on implementing web strategies to realize their full organizational and commercial potential. For more information about Finjan, please visit: www.finjan.com.

Diese Pressemitteilungen könnten Sie auch interessieren
Weitere Informationen zum Thema "Sicherheit":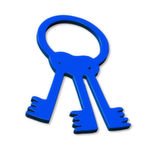 Was ist eine PKI (Public-Key-Infrastruktur)?
Bei ei­ner Pu­b­lic-Key-In­fra­struk­tur (PKI) han­delt es sich um ei­ne Si­cher­heits­in­fra­struk­tur, die Ser­vices für den si­che­ren Aus­tausch von Da­ten zwi­schen Kom­mu­ni­ka­ti­on­s­part­nern be­reit­s­tellt. Mit Hil­fe der PKI las­sen sich Zer­ti­fi­ka­te und die Zu­ge­hö­rig­keit von öf­f­ent­li­chen Schlüs­seln prü­fen.
Weiterlesen