The National Library of Finland Selects Primo and Primo Central from Ex Libris for Nationwide Use
Primo will provide Finland's libraries, museums, research institutes and archives with a unified gateway to a wealth of scholarly and cultural resources
Jerusalem, Israel

, (PresseBox) -
Ex Libris® Group, a world leader in the provision of library automation solutions, is pleased to announce that the National Library of Finland has chosen the Primo® discovery and delivery solution and the Primo Central mega-index of scholarly materials, to provide a unified interface for the discovery and delivery of the entire country's collections and electronic resources.

Representing the full spectrum of museums, academic and public libraries, research institutes and archives, the National Library of Finland chose Primo as the public interface from which users can access digital content and local collections throughout the country. Following a thorough competitive tender process, Primo was ultimately the only solution that met all of the network's extensive requirements for comprehensive search technology and impartial access to scholarly global content.

Kristiina Hormia-Poutanen, deputy national librarian at the National Library of Finland, commented: "A central element of the National Digital Library project is the public interfaceenabling libraries, museums and archives to make the information resources under their guardianship easily accessible to the end user and to provide access to library services, via a single point of access. Primo's core characteristics were key factors in this important decision: its open architecture, scalability, consortia features, seamless integration with administrative systems from different sectors, and multi-lingual capabilities. We were also impressed by Primo's ability to integrate numerous library services into the Primo interface, and the quality of resources made available through Primo Central."

"It is a great honor that the National Digital Library project has selected Primo as its unified discovery platform for the extensive resources of the country's libraries, museums and archives," commented Marc Daubach, corporate VP and general manager of Ex Libris Europe. "The rich functionality of Primo version 3 was a perfect match for the extensive requirements of the project's member institutions. We are delighted that a number of institutions from all three sectorsmuseums, libraries and archiveswill begin their implementation of Primo and Primo Central this month."

About the National Digital Library project

The Ministry of Education and Culture's objectives for the National Digital Library project are: to improve the online accessibility of information; enhance the usability of the digital heritage material held by libraries, museums and archives; and to develop long-term preservation solutions. The project covers three sectors in Finland: Libraries, Museums and Archives. Full details of the project's participants are given below:

- The Finnish Library Network consists of the National Library and the National Repository Library, libraries at 43 higher education institutions, 50 major special libraries, 20 regional libraries and approximately 348 municipal libraries.

- The National Archives and seven provincial archives comprise the National Archives Services subordinated to the Ministry of Education, in addition to a large group of other administrative, special and private archives. A significant amount of essential cultural heritage is also preserved within collections of private and business archives.

- The project includes three museums at the national level (the National Museum of Finland, the Finnish National Gallery and the Finnish Museum of Natural History); 165 professional museums comprising of 22 provincial museums; 16 regional art museums; 14 national specialised museums and various municipal museums.

For additional information on the National Digital Library project, see http://kdk2011.fi/

About the National Library of Finland

The National Library of Finland is the oldest and largest scholarly library in Finland as well as the largest independent institute at the University of Helsinki. It is responsible for the collection, description, preservation and accessibility of Finland's printed national heritage and the unique collections under its care. The National Library also serves as a national service and development centre for the library sector and promotes national and international cooperation in the field.

For additional information on the National Library of Finland, see http://www.nationallibrary.fi/index.html
Ex Libris (Deutschland) GmbH
Ex Libris is a leading provider of automation solutions for academic libraries. Offering the only comprehensive product suite for electronic, digital, and print materials, Ex Libris provides efficient, user-friendly products that serve the needs of libraries today and will facilitate their transition into the future. Ex Libris maintains an impressive customer base consisting of thousands of sites in more than 75 countries on six continents.

Dedicated to developing creative solutions in close collaboration with customers, Ex Libris enables academic, national, and research libraries to maximize productivity and efficiency and, at the same time, greatly enhance the user experience. By empowering users to discover and obtain the information they need, libraries ensure their position as the bridge to knowledge.

For additional information on Ex Libris Group, see our Web site[1], join us on Facebook[2], visit our Initiatives[3] and Commentary[4] blogs, and follow our Twitter[5] page.

[1] http://www.exlibrisgroup.com/
[2] http://www.facebook.com/...
[3] http://initiatives.exlibrisgroup.com/...
[4] http://commentary.exlibrisgroup.com/...
[5] http://twitter.com/...

Diese Pressemitteilungen könnten Sie auch interessieren
Weitere Informationen zum Thema "Software":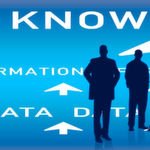 Was ist JSON?
Bei JSON (Ja­va­Script Ob­ject No­ta­ti­on) han­delt es sich um ein Text­for­mat zum Aus­tausch von Da­ten. Es ist ein­fach zu er­ler­nen und zu le­sen. JSON ba­siert auf der Ja­va­Script-Spra­che. Das For­mat kon­kur­riert beim Aus­tausch struk­tu­rier­ter Da­ten mit XML, be­sitzt aber we­sent­lich we­ni­ger Mög­lich­kei­ten.
Weiterlesen