Oligo Dilution Calculator from Eurofins MWG Operon now available as mobile App
Convenient and error free set-up of reaction volumes and dilutions directly at the bench
Ebersberg

, (PresseBox) -
The new oligo dilution calculator App from Eurofins MWG Operon is an innovative mobile solution to facilitate daily laboratory work. From now on, the determination of how much volume is needed to dilute an oligo stock solution can be done quickly at the bench.

"The Eurofins MWG Operon DNA & RNA oligo services go beyond delivering just products. Our aim is to provide tools and solutions which are complementary to our oligo product pipeline and generate a higher level of convenience and usability to our customers. We are happy to adapt our webbased dilution calculator for specific concentration adjustments of oligos as a smart mobile version which can be easily handled at the bench" says Bruno Poddevin, Eurofins Senior Vice President, Genomic Services.

The dilution calculator forms part of the MWG Oligo Property Scan (MOPS) software and is designed to determine how much volume is needed to dilute an oligo stock solution of higher concentration down to a specific lower concentration. Units for concentrations and volumes can be selected as preferred.

The Oligo Dilution Calculator App is free of charge and compatible with iPhone, iPod touch and iPad. It is available for iPhones OS from version 3.0. To download the App, please visit http://itunes.apple.com/app/oligo-dilution-calculator/id383099534?mt=8.

For further information about the Oligo Dilution Calculator iPhone App, please visit http://www.eurofinsdna.com/app.
Eurofins Genomics GmbH
Eurofins MWG Operon, a member of the Eurofins Group with major offices and production sites in Europe, the United States and Asia, is an international provider of genomic services established around the core business lines DNA sequencing, oligonucleotides, siRNA and gene synthesis. The company's main mission is focussed on customer convenience and high quality services in industrial scale for the life science industries and academic research institutions around the world. As a consequence, Eurofins MWG Operon's competence in the synthesis of oligos has made the company a European market leader and a strong global player.

For further information about Eurofins MWG Operon, please visit www.eurofinsdna.com.
Diese Pressemitteilungen könnten Sie auch interessieren
Weitere Informationen zum Thema "Software":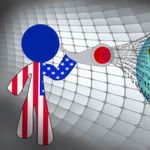 Supreme Court stellt Microsoft-Verfahren ein
Cloud Act, zwei­ter Teil: Das Ver­fah­ren ge­gen Mi­cro­soft zur Her­aus­ga­be von in Ir­land ge­spei­cher­ten Da­ten ist letz­te Wo­che vom Obers­ten Ge­richts­hof der Ve­r­ei­nig­ten Staa­ten ein­ge­s­tellt wor­den. Was sich zu­nächst po­si­tiv an­hört, könn­te weit­rei­chen­de Aus­wir­kun­gen auf das in­ter­na­tio­na­le Cloud Bu­si­ness ha­ben - Stich­wort Da­ten­schutz.
Weiterlesen