EUMETSAT and ESA sign GMES Framework Agreement
EUMETSAT, the European Organisation for the Exploitation of Meteorological Satellites, on 20 July signed a Framework Agreement with the European Space Agency (ESA) on the Global Monitoring for Environment and Security (GMES) programme
Darmstadt

, (PresseBox) -
The agreement, which was signed by the EUMETSAT Director-General, Dr. Lars Prahm, and the Director-General of ESA, Jean-Jacques Dordain, will pave the way for further detailed implementing arrangements between both organisations for cooperation on GMES Sentinels (Sentinels-3, -4 and -5).

The GMES Framework Agreement sets out the roles and responsibilities of EUMETSAT and ESA in their cooperation on the GMES Space Component (GSC). Under the agreement, ESA will be responsible for the procurement of the GMES Sentinel missions, the overall coordination of the GSC and for the interface between the GSC and GMES Services. EUMETSAT will be responsible for the contribution of its mission data, products and services to GMES, in accordance with the EUMETSAT Data Policy, and for establishing the mission requirements as well as contributing to the development of the GMES Sentinel missions that EUMETSAT will operate.

EUMETSAT and ESA plan specific implementing arrangements on their cooperation on the GMES Sentinel-3 Ground Segment and those concerning the integration of GMES Sentinel-4 instruments in and their flight on EUMETSAT's Meteosat Third Generation (MTG) satellites and the integration of Sentinel-5 instruments in and their flight on Post-EUMETSAT Polar System satellites.

EUMETSAT is already providing its data and products, including real-time data, free of charge to the five GMES Core Services (three fast-track and two pilot services) during their currently ongoing pre-operational phase. The three fast track services are the Land Core Service, Marine Core Service, Emergency Response Support Service, and the two pilot services cover Security and Atmosphere monitoring. EUMETSAT is therefore providing a large part of the space data needed by GMES Core Services on Marine and Atmosphere monitoring.

The GMES Framework Agreement was approved by the EUMETSAT Council meeting in Darmstadt on 30 June and 1 July 2009. It was already unanimously approved by the ESA Council on 10 June 2009.

At its last meeting, the EUMETSAT Council also adopted a draft programme proposal on the GMES Sentinel-3 Programme under the responsibility of ESA. EUMETSAT will be the operator of Sentinel-3, serving the marine user community with near-real-time and off-line products.
EUMETSAT
The European Organisation for the Exploitation of Meteorological Satellites is an intergovernmental organisation based in Darmstadt, Germany, currently with 24 European Member States (Austria, Belgium, Croatia, Denmark, Finland, France, Germany, Greece, Hungary, Ireland, Italy, Latvia, Luxembourg, the Netherlands, Norway, Poland, Portugal, Slovakia, Slovenia, Spain, Sweden, Switzerland, Turkey and the United Kingdom) and six Cooperating States (Bulgaria, Czech Republic, Estonia, Iceland, Lithuania, and Romania).

EUMETSAT is operating the geostationary satellites Meteosat-8 and -9 over Europe and Africa, and Meteosat-6 and -7 over the Indian Ocean.

Metop-A, the first European polar-orbiting meteorological satellite, was launched in October 2006 and has been delivering operational data since 15 May 2007.

The Jason-2 ocean altimetry satellite, launched on 20 June 2008, added ocean surface topography to the missions EUMETSAT conducts.

The data and products from EUMETSAT's satellites make a significant contribution to weather forecasting and to the monitoring of the global climate.


Diese Pressemitteilungen könnten Sie auch interessieren
Weitere Informationen zum Thema "Forschung und Entwicklung":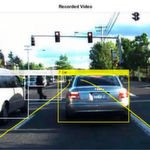 Neue Tools für Deep Learning und autonomes Fahren
Ma­thWorks stellt Re­lea­se 2018a (R2018a) mit ei­ner Rei­he neu­er Funk­tio­nen in MAT­LAB und Si­mu­link vor. Dar­un­ter fal­len u.a. die Pre­dic­ti­ve Main­tenan­ce Tool­box zum Ent­wer­fen und Tes­ten von Al­go­rith­men für die Zu­stands­über­wa­chung und Pre­dic­ti­ve Main­tenan­ce und das Ve­hi­c­le Dy­na­mics Block­set für die Mo­del­lie­rung und Si­mu­la­ti­on von Fahr­zeug­dy­na­mik in ei­ner vir­tu­el­len 3D-Um­ge­bung.
Weiterlesen