Transvalor and Elysium to Release CADdoctor TRANSVALOR Edition
Guarantee Instant Reuse of Design Data in CAE Analysis
Hamamatsu, Shizuoka

, (PresseBox) -
Elysium, a global leading interoperability solution provider, announces the first release of "CADdoctor TRANSVALOR Edition1," a tailored version of Elysium CADdoctor, an industry-proven application for 3D data translation and optimization.

Transvalor and Elysium are proud to announce the release of CADdoctor TRANSVALOR Edition; scheduled to be released summer 2017. The custom edition of CADdoctor is designed specifically for Transvalor users to improve data quality and interoperability.

CADdoctor TRANSVALOR Edition will feature data export directly to Transvalor solutions that will guarantee:


First-time success in reading optimized 3D model into FORGE®, COLDFORM®, THERCAST®, REM3D®, and other Transvalor products
Accurate results in forging, forming, casting, and injection molding simulations in Transvalor solutions


Other Key Features of CADdoctor TRANSVALOR Edition:


Multi-CAD Import
Translate 3D models in multi CAD formats into proprietary format for Transvalor solutions
Supported formats: CATIA V5, Creo Parametric, NX, Parasolid, JT, IGES, STEP, STL, OBJ, VRML, Nastran, and Point Cloud
Geometry Healing
Check and repair the geometry / topology problems to prevent failures in data import, mesh generation in CAE tools etc.
Geometry Simplification
Recognize and remove geometry features such as fillets, chamfers, holes, bosses and ribs, and steps to simplify the geometry for effective CAE analysis
Solid Envelope
Create 3D models without interior parts (outline only) by deleting those interior parts or integrating the entire assembly model into a single solid model
Polygon Healing
Check and repair polygon data


1: CADdoctor TRANSVALOR Edition will be distributed by Transvalor and its authorized distributors worldwide, and the first availability is scheduled for summer 2017.

Appendix

Manufacturing process analysis with TRANSVALOR solutions turn into more effective and reliable environment with the following benefits of CADdoctor TRANSVALOR Edition:


Manage Native CAD Format to Provide Reliable Geometries
End-user avoids every situation of loss of geometry due to transfer from native CAD format to standard exchange format such as STEP. Typically, forging designers will now import their tooling geometries in native CAD files and convert them into Transvalor format prior to perform their FORGE® simulation.
Shorten the Workflow for Data Set-up
The auto-check and auto-heal function bring comfort in the sense that most defects & geometrical errors will be automatically treated saving lots of preparation work. In forging design, common problematic situations (e.g. unstitched surfaces, short edges, etc.) are likely to be encountered in transition areas near the flash entrance or along the parting line with small fillet radii. Hence, designers will be no longer slowed down by tedious surface meshing correction.
Improve Mesh Quality for Faster & Greater Simulation Results
CAD models often show tiny geometrical details which can result in heavy CAE models with very fine local mesh. The geometry simplification capability of CADdoctor TRANSVALOR Edition streamlines the model and drastically reduces the resulting number of nodes. It is noticeable on casting or injection molding application that an average reduction of 30% for the total number of surface nodes will result in a computation time nearly divided by 3. This astonishing feature is the perfect companion to the unique self-adaptive AAA remeshing technique that is incorporated into TRANSVALOR solvers.


About Transvalor

Located in south of France in the well-known Sophia-Antipolis technopole, TRANSVALOR has been established since 1984 and has developed world leading simulation software solutions dedicated to material processing. Transvalor is strongly rooted in research & development and has always maintained a durable association with the academic research among which the prestigious Mines ParisTech and its Center for Material Forming (CEMEF). Transvalor operates worldwide with a solid channel network and a subsidiary Transvalor Americas in Chicago (IL). Transvalor serves more than 500 clients with a constant willingness to provide cost effective software & services and to continuously increase its customers' competitiveness. By reducing trials & errors and eliminating product defects, Transvalor solutions speed up time-to-market and cut down engineering & production costs for the companies evolving into the forging – casting – injection molding – welding businesses. On the way to innovation with Transvalor!

To learn more about Transvalor products and services, visit www.transvalor.com
Kotoe Onoda
Elysium develops interoperability solutions for digital design and PLM markets, with millions of files translated and thousands of customers worldwide. Founded in 1984, Elysium is headquartered in Hamamatsu, Japan, and has additional offices in Paris, France, Southfield, MI, and Huntington Beach, CA. Elysium currently supports data exchange among ACIS, CADmeister, CATIA V4/V5/V6, Creo Elements/Direct, Creo Parametric, DELMIA, Inventor, JT, NX, NX I-deas, Parasolid, PLM XML, SIMULIA Abaqus, SOLIDWORKS, Systema, 3D XML, XVL and the STEP and STL standards. Elysium products, including ASFALIS, CADdoctor and CADfeature, are the favored solutions of many leading companies for translating, repairing, and ensuring the product data quality of 3D CAD/CAM and CAE models.

For more information about Elysium products and services, visit www.elysium-global.com.

Diese Pressemitteilungen könnten Sie auch interessieren
Weitere Informationen zum Thema "Software":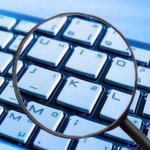 Wann ein Cloud-Dienst DSGVO-konform ist
Cloud-An­bie­ter wer­den mit der Da­ten­schutz-Grund­ver­ord­nung (DSG­VO) wei­t­aus stär­ker in die Pf­licht ge­nom­men als bis­her. Doch was ge­nau be­deu­tet das für Sie als Cloud-Nut­zer? Woran er­ken­nen Sie, ob ein Di­enst oder An­bie­ter die An­for­de­run­gen der DSG­VO er­füllt? Und wann gilt ein Cloud-Di­enst ei­gent­lich als DSG­VO-kon­form? Un­si­con klärt auf.
Weiterlesen