DNV GL awards AiP for new Oshima composite tween deck design
Oslo

, (PresseBox) -
At Nor-Shipping today, DNV GL and Oshima Shipbuilding launched a new state-of-the-art 65k open-hatch general cargo carrier design. The design concept was developed by both companies in a joint development project. Intended for a wide range of project cargoes and packaged goods, the design includes composite tween decks to maximize space utilization and save weight. This tween deck solution was also awarded an Approval in Principle (AiP) by DNV GL. The AiP was presented to Sho Minami, the CEO of Oshima Shipbuilding Co., Ltd, by Knut Ørbeck-Nilssen, CEO DNV GL – Maritime.

"We believe this new ship design delivers an excellent combination of characteristics to meet the varying requirements of the open-hatch general cargo segment. Several new technologies for general cargo carriers have been implemented, such as composite tween decks, a PTO/PTI shaft generator and batteries. This results in a design that offers shorter port handling times, reduced maintenance costs and a simple, cost-effective manufacturing process," says Sho Minami, CEO of Oshima Shipbuilding Co. "The cooperation with DNV GL on developing the overall design and the tween deck solution was very successful and we are very proud to receive the AiP, after seeing the first full-size prototype of the tween decks through testing," he adds.

"This innovative, open-hatch general cargo carrier design is a good example of how cooperation between industry partners can benefit the maritime industry. Oshima has made a name for itself in developing open-hatch carrier designs, and we are very pleased that we were chosen as a partner in this undertaking," says Knut Ørbeck-Nilssen, CEO DNV GL – Maritime. "The jointly developed tween deck demonstrates how composite materials can save weight and bring additional benefits, without compromising on safety. DNV GL and Oshima have worked together to research the use of low-weight composite material for bulk carriers and general cargo carriers for many years, and I am pleased to see that this concept has now reached a level where it can be integrated into this ready-to-order 65k design," he adds.

The new design features a high cubic and deadweight capacity at a shallow draught, enabled by an increased breadth without compromising performance. This allows the ship to enter a large number of ports. It has eight box-shaped cargo holds with full-width hatch openings, including two long holds for larger project cargoes. One of the design's most prominent features is the use of tween decks to maximizes the vessel concept's space utilization. Jointly developed by Oshima, DNV GL, CompOcean and IKNOW Machinery, the tween decks are made of composite material, which also makes them 50 per cent lighter than steel versions, without sacrificing any of the functionality, service or safety. In addition, the design boasts battery assisted crane operations, a propulsion arrangement with a PTO/PTI shaft generator and the possibility to select different fuel and technology options to meet current and future emissions regulations.

Vessel specifications:

■ Length: 210 m

■ Breadth: 35 m

■ Max draught: 13.1 m

■ Deadweight: 65,000 mt

■ Cubic capacity: 77,000 m3

Read more about the new Oshima 65k design in the new edition of the DNV GL Bulk Carrier Update and in the project-specific brochure, both available on the DNV GL Nor-Shipping Media Hub at: www.dnvgl.com/press17

About Oshima

Oshima Shipbuilding Co. was established in 1973 in Japan and offers a broad portfolio of services, including ship construction & repair and manufacturing & installation steel structures. The company promotes and invests heavily in developing greener shipping concepts, especially for bulk carriers. To date, Oshima has constructed more than 700 vessels. For more information visit http://www.osy.co.jp/english/
DNV GL - Oil & Gas
Driven by our purpose of safeguarding life, property and the environment, DNV GL enables organisations to advance the safety and sustainability of their business. We provide classification, technical assurance, software and independent expert advisory services to the maritime, oil and gas, and energy industries. We also provide certification services to customers across a wide range of industries. Operating in more than 100 countries, our professionals are dedicated to helping our customers make the world safer, smarter and greener.

About DNV GL – Maritime

DNV GL is the world's leading classification society and a recognised adviser for the maritime industry. We enhance safety, quality, energy efficiency and the environmental performance of the global shipping industry – across all vessel types and offshore structures. We invest heavily in research and development to find solutions, together with the industry, that address strategic, operational and regulatory challenges. For more information visit www.dnvgl.com/maritime.


Diese Pressemitteilungen könnten Sie auch interessieren
Weitere Informationen zum Thema "Energie- / Umwelttechnik":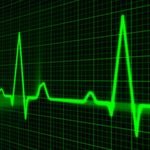 Digitalisierung pusht weltweiten Gesundheitsmarkt
Die Po­li­tik steht un­ter dem wach­sen­den Druck, die Ge­sund­heits­kos­ten zu sen­ken. Den­noch prog­nos­ti­ziert die Markt­for­schungs­ge­sell­schaft Frost & Sul­li­van der Ge­sund­heits­in­du­s­trie dank di­gi­ta­ler Tech­no­lo­gi­en wie Künst­li­che In­tel­li­genz (KI), In­ter­net der Din­ge (IoT), Big Da­ta Ana­lytics und Ro­bo­ter­tech­nik für das lau­fen­de Jahr ein Wachs­tum von rund 4,8 Pro­zent.
Weiterlesen