Loquendo and Digium® Partner to Allow Creation of Multilingual Speech Applications Based on Asterisk®
Loquendo, a Telecom Italia company, becomes Digium technology partner to enrich the Asterisk experience with Loquendo Voice Technologies and VoxNauta Voice Platform
Huntsville, Ala. / Torino. Italy

, (PresseBox) -
Digium®, Inc., the Asterisk® Company, and Loquendo, a Telecom Italia company and leading provider of speech technologies worldwide, today announced a technology partnership and the integration of Loquendo voice technologies with the Asterisk telephony platform. Loquendo VoxNauta, a standards-compliant voice platform for developing multilingual, multivoice interactive voice response (IVR) systems for speech-enabled applications, is now available for Asterisk users, integrating Loquendo ASR and TTS in 26 languages and 63 voices.

The integration comes at a time of increased use of Asterisk outside of the U.S. Language support includes Chinese, French, German, Italian, Portuguese, Spanish, Turkish and Russian, as well as many others. Used together, Loquendo VoxNauta and open source Asterisk can form the basis for custom solutions for both small and large-scale telephony deployments of speech technologies, including auto attendants, customer relationship management (CRM) applications, unified messaging and self-service applications.

"We are proud that Loquendo is now a Digium Technology Partner Program member," said Daniele Sereno, Loquendo vice president for product engineering. "Thanks to this agreement, Loquendo can now provide the Asterisk developer community with the full portfolio of Loquendo languages and voices, and a fully standards-compliant voice platform, VoxNauta, which runs straight out of the box. This allows them to focus on creating applications rather than on system integration, enriching their Asterisk experience."

Bill Miller, vice president of product management at Digium, commented: "The Asterisk community has always been strong worldwide and interest in use of the platform to create standards-based voice applications is particularly healthy right now. We're enthusiastic about Loquendo's work across numerous languages and industries and believe that their standards-orientation makes them a natural partner for Digium."

About Loquendo VoxNauta

Loquendo VoxNauta includes Loquendo TTS, Loquendo ASR and Loquendo Speaker Verification. VoxNauta offers a voice over IP (VoIP) interface based on a software-only SIP/RTP protocol implementation, allowing simple integration with any IP network and protecting existing hardware investments. VoxNauta can be used as a simple IVR, but also integrates Loquendo's ASR and TTS technologies. It is a user-friendly yet powerful and fully scalable voice platform for developing speech-enabled applications that follow the VoiceXML 2.0 and 2.1, and CCXML 1.0 web-based architecture. VoxNauta's compliance with XML standards allows customers to leverage the strength of Web-based and standards-based approaches to intelligently control calls and develop voice dialog, manage prompts and create recognition grammars.

Loquendo technologies enable customers to create effective, high-quality voice services by integrating speech recognition and/or speech synthesis software. Service developers can manage user input, whether voice or DTMF, by means of statistical language models or grammars of any complexity, as well as seamlessly combining synthetic speech, pre-recorded messages, music and special effects, resulting in rich and innovative interactions for maximum impact.

Loquendo VoxNauta software platform may be deployed on both Linux Red Hat Enterprise and Microsoft OS, and is compliant with the following standards: W3C CCXML 1.0, W3C VoiceXML 2.0 and VoiceXML 2.1, W3C SSML 1.0, W3C SRGS 1.0, and W3C SISR 1.0.

About Loquendo-Vocal Technology and Services

Winner of "Market Leader-Best Speech Engine" at the 2008 and 2007 Speech Industry Awards, Loquendo is the leading innovator in speech recognition and speech synthesis, providing a complete range of technologies for server, embedded and desktop solutions. Currently available in 26 languages with 63 voices, and constantly growing, Loquendo's best-in-breed technologies enhance customer satisfaction and greatly reduce costs.

Loquendo TTS, Loquendo ASR and Loquendo Speaker Identification and Verification are high-quality, high-performance technologies which are also available on the Loquendo MRCP Server and VoiceXML and CCXML platform. Furthermore, Loquendo TTS and ASR are available as Loquendo Embedded Technologies for deploying speech applications in embedded and mobile environments.

Many enterprises and carriers worldwide have recognized the Loquendo difference and the company's advanced technologies power millions of calls every day in the telecommunications and enterprise markets across the globe.

Loquendo is a Telecom Italia company headquartered in Turin, Italy, with offices in the U.S., Spain, Germany and France, and a worldwide network of partners.

For more information about Loquendo, and to hear demos of all Loquendo voices, go to www.loquendo.com.
Digium, Inc.
Digium®, Inc., the Asterisk® Company, created, owns and is the innovative force behind Asterisk, the most widely used open source telephony software. Since its founding in 1999, Digium has become the open source alternative to proprietary communication providers, with offerings that cost as much as 80 percent less. Digium offers Asterisk software free to the open source community and offers Asterisk Business Edition and Switchvox IP PBX software to power a broad family of products for small, medium and large businesses. The company's product line includes a wide range of hardware and software to enable resellers and customers to implement turnkey VoIP systems or to design their own custom telephony solutions. More information is available at http://www.digium.com.

The Digium logo, Digium, Asterisk, Asterisk Business Edition, AsteriskNOW, Asterisk Appliance and the Asterisk logo are trademarks of Digium, Inc. All other trademarks are property of their respective owners.

Diese Pressemitteilungen könnten Sie auch interessieren
Weitere Informationen zum Thema "Kommunikation":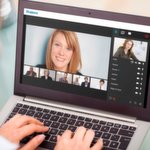 2018 wird das Jahr der Videokonferenz
Ob im Pri­vat­le­ben, für das Ge­schäfts­mee­ting oder zur Opti­mie­rung des Kun­den­ser­vices: Vi­deo­kon­fe­ren­zen sind mitt­ler­wei­le nicht mehr weg­zu­den­ken. Selbst die Ge­sund­heits­bran­che hat das Tool für sich ent­deckt: Arzt­be­su­che sol­len künf­tig ver­mehrt per Vi­deo ab­ge­hal­ten wer­den.
Weiterlesen